How to Create Content in Seconds With TextCortex AI?
In the digital age, content is king. And to create that content, TextCortex AI is the key.
It doesn't matter what kind of business you run, if you want to make your content easily accessible and highly brandable, you need to use text.
You've probably heard this before, but you don't really know how.
So you've hired an agency to do it for you. But that costs too much.
And the results weren't really great, were they?
Or maybe your budget is already tight and you can't really hire an agency. So you've decided to do it yourself or hire a copywriter from a low-wage country.
But hiring a copywriter wasn't as easy as you thought.
You read hundreds of applications, interview dozens of candidates and finally find a less experienced, cheap but promising copywriter.
But after waiting for weeks and spending a bunch of money, you were probably disappointed with the quality of the copy produced.
Hmm, I've been there and done that.
Whether you write your copy yourself or outsource it to freelancers, the copywriting process remains the same.
But what if you could drastically reduce the cost of creating high-quality content?
What if you could create large volumes of highly targeted, fully automated, unique content without lifting a finger?
Yes, it is possible.
TextCortex AI solves the biggest problem of creating optimized content for your website, business or organization – in seconds instead of days and at a fraction of the cost.
This tool is 100% human-readable and 10x more affordable than the competition.
TextCortex AI brings intelligent insights to text by leveraging Natural Language Generation (NLG) technology.
So let's see what TextCortex AI offers and how you can use it.
1. Generate Product Descriptions with TextCortex AI
TextCortex AI can help you generate product descriptions in two simple ways.
1.1 Generate with Shopify
If you run an ecommerce store on Shopify.
And you're tired of writing different descriptions for your product.
Then brace yourself.
Because today is your lucky day.
TextCortex AI will fetch existing products from your Shopify store and will let you generate product descriptions directly by choosing specific products.
All you need to do is connect your Shopify store with TextCortex AI.
Well, isn't that easy?
There is no other tool that allows you to easily and quickly create high-quality product descriptions.
So give this feature a try.
1.2 Generate Product Descriptions Manually
If you are not a Shopify user.
Then don't worry, TextCortex still has you covered.
You can generate product descriptions manually.
Just copy and paste your product title, choose a category and generate your descriptions in seconds!
Oh, and you can also change the text length, language and creativity level.
Along with the product descriptions, TextCortex AI also provides you with the focus words used in the description.
You can use all the copies it generates or perhaps choose the best one.
And don't worry if you don't like the descriptions right away. You can always generate more.
And don't forget to give the generated descriptions a rating. That will help the TextCortex AI train better for you next time.
2. Storywriting with TextCortex AI
Storywriting is a great way to convey a message or influence an audience but it's hard to do well because it's a complex skill. Especially when you have to sell something through that story.
You should be able to introduce a problem, build tension, and resolve the problem, all in a short space of time.
But it's not easy to write a good story, especially if you're not a writer by trade.
And one mistake almost every entrepreneur makes is avoiding outsourcing such onerous tasks.
Instead of focusing on growth, they get stuck in this vicious cycle of overwork and exhaustion.
When it comes to storywriting, I bet every single entrepreneur who hates writing has wished for a magic tool that can write for them quickly and efficiently. And that doesn't cost much.
TextCortex AI is one such magic tool.
All you have to do is write down a text or a sentence about your topic and click on the "Generate" button.
And it will do the rest.
It will provide different copies that you can use as your content.
And that too in the shortest possible time.
No more outsourcing or spending hours writing stories that don't produce leads.
3. Generate Blog Posts with TextCortex AI
Isn't it crazy that in 2012 there were only 2 million blogs written per day, and now in 2021, the number has reached to approximately 10 million blog posts per day.
The primary reason, as suggested by Hubspot, is the increase in the number of people connected to the Internet, which is now about 4 billion.
And thus, it is the best time to incorporate blogging into your business.
It will not only drive traffic to your website, but will also help build trust among your audience.
But writing a blog post isn't easy.
Most of the entrepreneurs either have to spend hours writing the perfect copy by themselves or they have to hire freelance content writers, which is too costly.
This is the reason why TextCortex AI has built a "Generate Blog Post" feature.
All you need to do is write the Title of the blog post you want to generate.
And TextCortex AI will produce a blog post copy of upto 2000 characters with maximum creativity.
This will take off the load of researching, note-making and paraphrasing the content.
You'll get a unique SEO optimised copy which you can simply edit.
Imagine how many blog posts you can create in just a few seconds.
This will surely help you stay ahead of the competition because you can write about anything at any time without deep knowledge about the topic.
You no longer have to struggle to find the perfect text.
And absolutely no need to hire a bunch of expensive copywriters.
4. Generate Facebook/Instagram Ads
Now you already got a ready-made product description from TextCortex AI.
But you want to create an ad copy and you're not sure what to actually write to grab your target audience's attention.
Don't worry, TextCortex AI has something for you.
Just copy and paste the product description into the software bar.
Or simply select your product directly from the inventory.
And let the magic happen.
You can also choose between the type of content you want for your ad text – ad description, ad headline, primary ad text.
I'm sure you've never created an ad copy so easily.
5. Generate Email Body
Have you ever tried to write a perfect email but failed miserably?
I have, too.
But after using TextCortex AI, my inner perfectionist is clearly satisfied.
And I no longer worry about whether or not my outreach would lead to anything.
Because it almost always does.
And I'm sure you want that satisfaction too.
If yes, then you must avail the free trial version of TextCortex AI and try this amazing feature.
Just write the subject line in the software bar.
Add the target audience if you want it to be more specific.
Select the purpose of the email – Promotion, Cold Outreach, or Sales.
And let the AI do the work.
You'll get the perfect email text generated in seconds.
6. Generate Email Subject Line
Do you hesitate to write your email subject line?
Let's be honest.
It's not an easy task.
It will determine whether your email is read or not.
So, you need to use the best tool to create those catchy subject lines that will make your audience open the email immediately.
Just go to TextCortex AI – Generate Email Subject Line – Add Your Keyword
And there you have it.
Once you have the perfect subject line, go to the "Generate Email Text" feature and create a great email in just a few seconds.
Automation at its best, I must say.
7. Generate content in different languages with TextCortex AI
Do you have an international audience?
Or perhaps you want to generate content in different languages to get some extra links and traffic to your site.
It doesn't matter what your goal is, but if you want to generate blog posts, product descriptions, ads, or email copies in different languages without even learning them.
Then TextCortex AI is the right tool for that.
You can get freshly curated content in Spanish, German, French, Italian and many other languages.
No translator or human can do this job single handedly and at such a low cost.
So go ahead and give it a try.
Why choose TextCortex AI?
TextCortex AI helps businesses of all sizes.
It doesn't matter if you're just starting out or already established in your field.
The increasingly hyper-competitive world of online advertising is super expensive.
And it doesn't usually deliver quick results.
While AI technology is hard to use for generating natural text on your own, TextCortex AI does its best to abstract away the technical difficulties and allow you to thrive with custom models and use case applications to get started in minutes.
Save time and money on everything from copywriting to product launches to recurring advertising.
For comparison, a freelance writer would charge about $100 for an article and could take a week to deliver. If you go through an agency, it can cost you much more.
And here's the thing: there are so many businesses and products out there trying to beat your business. To stay competitive, you need to outperform the competition. And TextCortex AI is one way to get ahead.
There's more to come:
In early June, TextCortex AI took its software to the next level.
What started as a visually appealing user interface for individuals and businesses with no technical background or resources, they have now opened as an API due to recurring customer interest and requests.
This allows software companies such as product information management software, content management software, email and marketing automation software, eCommerces with a long product portfolio, and other software businesses to integrate their NLG features with less than three lines of code.
With no access restrictions on a volume-based pricing model.
Isn't that amazing?
Divorce Your Job: 5 Ways to Become a Kingdom Entrepreneur
What if we could live in a world where we don't have to worry about working for someone else? And what if we didn't have to worry about finding a job or waking up early for work? What if we could work from home, set our own hours, and do something that is not only fulfilling but also profitable? In this article, I will teach you how to divorce your job by making the decision to become a Kingdom Entrepreneur. Here are 5 ways that can help you find freedom in a world of chains.
Define your Kingdom calling
First, let me introduce you to the kingdom business. These are businesses and ventures that are growing and offering solutions to people's needs. While these businesses may not necessarily produce tangible products, they are the solution. They are helping people in ways that are not visible on the surface, but they are real and relevant. For example, grocery stores like Trader Joe's or Whole Foods have mastered the art of selling products to the "on-the-go" people. You do not see Trader Joe's near your neighborhood, but you do know how to find it. What they are doing is creating a trust and relationship with the "all or nothing" individuals.
Tame the fear of failure
It's almost impossible to succeed in life without failing at some point. If we aren't failing, we aren't trying and we are not living life. What is the definition of insanity? Doing the same thing over and over and expecting different results. How many times have you set a goal for yourself and gotten absolutely nowhere. Life is about failure. It's about getting up, dusting yourself off, and trying again and again. Imagine you try a new recipe for dinner. You decide to go for it and make a special dish for your wife. You read up on a few different recipes, pick one, and try it. Your wife is pleasantly surprised and tells you how great it is. You make it again and again, and it keeps getting better. Then you decide you want to make a nice casserole for a family function.
Get clear on your goals
The first step in getting clear is to get clear on what you want in your life and the life of those around you. If you don't know what you want, it's very hard to create that life you want. Asking God for clarity about what He has in store for you is not a weakness; it's a strength! You know your weakness: seeking the approval of man. Set a time and date to stop working for someone else. Ask yourself, are you doing it for the money? Are you giving the best you have to give? Are you working toward a life of peace and love, or a life of a paycheck and strife? Whatever you choose to do, be clear on the end result. Write down how you want to spend your life with God at the center. Learn more here.
Start with the end in mind
Have you ever wanted to do something that was never fully possible for you to do? Or you have always wanted to do something that was too good to be true? It's those kind of opportunities where you do something you have never done before or started something you never dreamed you could. When you are a Kingdom Entrepreneur, you can choose what kind of freedom you want and where you want to be. When you are Kingdom Entrepreneur, the possibilities are endless. A better life, a happier life, a fun life; a fun and fulfilling life are all parts of a greater freedom. We have the opportunity to choose our own freedom, a freedom that we can call our own. Remember that you can be who you want to be and do what you want to do.
Divorce your job
Create the freedom to create something new In a world of chaos, "God is continually calling each of us to create something new in the midst of the chaos." (Dan Allender, CEO of Ethos Foundation, TED Talk, October 2015) When you have a creative mind, you create new things on a daily basis, even if you are not aware of it. Whether you are designing a new layout for a business card or coming up with an idea for a new app, you create something new daily because of your creative mind. Your creative mind can help you divorce your job by creating something different from what's already existing. You also can set up something new to offer your customers. You don't have to come up with something revolutionary.
What Is The Main Reason Why Entrepreneurs Experience Daily Stress?
Entrepreneurship has been on the rise for a few years now. In 2018, there were over 15.5 million new entrepreneurs across the country. That's a 10% increase from 2017 and a 50% increase from 2008! So what is the main reason why entrepreneurship experience daily stress? Entrepreneurship is a difficult and risky profession. Entrepreneurs face extreme stress every day. There are many reasons for this, but we can narrow them down to two major stresses: operational and personal.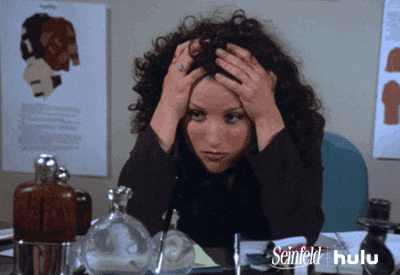 The Difficulty of Entrepreneurship
It takes a lot of hard work to run a successful business. From front office to the back office, there are many things that have to be done to make the business successful. And since no two businesses are exactly the same, the strategy and tactics that are necessary for an entrepreneur's business will be different from one entrepreneur to another. Running a business also comes with a lot of uncertainty. There are things that have to be kept in mind such as customer feedback, new products that are coming out, and even running out of money. All of these factors and more can make operating a business stressful. For entrepreneurs who work in the healthcare industry, many of the things mentioned above can make their lives pretty difficult.
Stressful Personal Environment
There are many things entrepreneurs have to worry about. They need to worry about the risks involved in starting a business, managing finances, hiring employees, and employees, communicating with their clients and prospective clients, and tackling everything else that comes with the daily grind. Entrepreneurs tend to be perfectionists. This leads to stress if things are not done perfectly, or if the entrepreneur is not able to meet deadlines. Other factors include the pressure of the competition, the need to do something that the competition isn't, and a huge lack of self-confidence. Not only does an entrepreneur have to worry about their own side projects but also their employees.
Stressful Operational Environment
Operational stress happens during day to day operations. Entrepreneurs are responsible for their own payroll, which is difficult for some. Either entrepreneurs are short staffed or run out of money. Even worse, entrepreneurs must deal with employees that have different visions for the business. This is when both personal and operational stress happen. It's often difficult to manage staff or employees in a different way. On the other hand, the owner doesn't necessarily have a choice. However, it's not a small task. It requires balancing a business with an employee relationship. Personal Stress Entrepreneurs also feel stress about their personal life, such as financial problems, marital problems, child raising, etc. And this can be the main reason why entrepreneurs experience daily stress.
Financial Stresses
There are many low cost, high benefit ways to start a business, but you must understand the bottom line. No business is successful without a guaranteed cash flow. An operational or cash flow-based stress is associated with both human resource and financial stressors. Having a personal emergency makes daily stress even more difficult. Another major stressor is government regulations and the tax burden that many small businesses face. Operational Stress While it's true that entrepreneurship is on the rise, it isn't without its problems. The daily reality for entrepreneurs is running their business, sometimes from scratch, and it's a very complicated environment. It takes a tremendous amount of self-discipline and time to build a successful business.
Money Problems
In the United States, 50% of all small businesses fail in the first year. In the third quarter of 2017, the number of small businesses in the United States rose to 3.3 million, with more than 3 million under five years old. When starting a business, an entrepreneur often goes into debt and stays in debt for the first three to five years. To make matters worse, 75% of entrepreneurs are female, with 78% having never worked in a professional environment before starting their business. That's a huge change for entrepreneurs. Personal Issues The personal issues that can cause stress and pain for entrepreneurs are too numerous to list. Many entrepreneurs are extremely controlling and don't want to give up the financial security they've built for themselves in the corporate world.
Financial Hardships
Unless your business is extremely successful, it is highly likely that you will have a hard time making ends meet. A daily stressor for many entrepreneurs is the need to constantly make money. Entrepreneurship is a daily struggle to stay afloat. You have to constantly keep up with financial reports and make sure your cash flow is in order. A daily stressor for many is the need to constantly monitor and track your cash flow. After all, every day is a test of your ability to work, make money, and ultimately grow your business. Managing your cash flow can be very difficult if you don't have the right resources to help you keep track of your business's finances. It's a constant stressor, but it's also one that is a necessary part of the job.
Conclusion
Establishing and growing your startup is difficult. Entrepreneurs who are stressed are not good at what they do and will most likely fail and that is the main reason why entrepreneurs experience daily stress. You can learn more here.
Zach Martin Entrepreneur: How he Turned His Idea into Reality
Zach Martin is an entrepreneur and the co-founder of Boston-based startup, Krave Jerky. He believes that if you have an idea, you should act on it or be left wondering "what if" your whole life. Zach's true passion is building companies and giving them the best chance to succeed in today's competitive marketplace. He has seen exponential growth since his company's launch in 2009 with over $3 million in revenue in 2015 alone. Zach also enjoys investing in startups and provides mentorship for fellow entrepreneurs. Here, is the story of how Zach turned his idea into reality.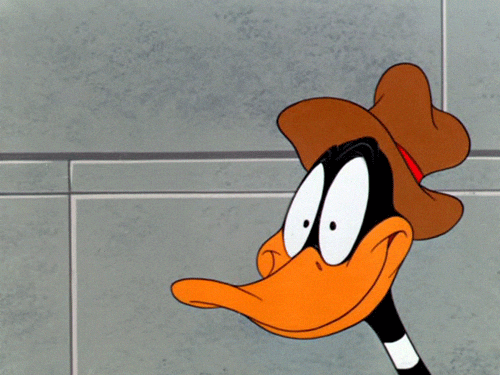 What are you passionate about?
It's tough to pinpoint one thing that I'm passionate about. My passion comes from learning something new and taking the challenge to better myself. If I feel like I can be better, I love to do it. I also love things that make the world a better place. Being a part of something that has a great impact on people's lives is amazing. I truly feel like there is always a better way to do things and that is what I love the most about business and innovation. What were you doing before you started Krave Jerky? I was in a sales and marketing role for a tech company where I was selling their products to some of the largest and best-known companies around the world. But after a year or so I was still unsatisfied with the direction my career was going, so I decided to quit and start my own company.
The Beginning of Krave Jerky
Zach Martin Entrepreneur grew up in Connecticut with the intention of attending medical school and becoming a doctor, but something unexpected happened along the way. "While attending Dartmouth College, I met an international soccer star on the other side of the world who happened to be a restaurant owner in Connecticut. My partner ended up working with him in his restaurant, and he offered to take us out to dinner and educate us on the business," explains Zach. One night during dinner, a friend of theirs brought over a bar of jerky, and Zach and his roommate had an immediate passion for the snack. While Zach had never eaten beef jerky, his roommate had grown up eating beef jerky, and it had a taste that inspired the pair to continue experimenting.
Asking for help (Mentorship)
"I think it's very easy to walk away from a problem and not talk to anybody about it because you're afraid you'll have no idea how to solve the problem. I started Krave about ten years ago with my best friend. We were seniors in college and were both in advertising and digital media. We always wanted to start a company but didn't have the knowledge or connections to do so. I found a hole in the market for a healthier jerky alternative and thought this would be the perfect time to strike. We raised about $300,000 in seed capital and had a lot of great investors on board. When it came time to seek out further capital for growth, I was not interested in the traditional venture capitalist route and went the crowd-funding route with KickStarter.
Sticking with it (Building your company)
What do you do when you have an idea? You can think about it a hundred times, share it with your friends, and daydream about it for days. Or you can take the first step and get it off the ground. That's what I did. As a business school student at Babson College, I was working with the Boston Consulting Group and also a friend. We had an idea of building a snack that was good for you and would deliver a rush of energy. That sounds like a typical student assignment, but we were at the time building a snack company. This was in 2006 and it had been two years of working on our idea. Then we got our first big investor, and I think he was 100% on board and wanted to see the product built.
Accelerate Product Development
While at an entrepreneurial event in his twenties, Zach noticed a trend that he could take advantage of as an entrepreneur. Many startups did not have the funds to expand their staff, which restricted the companies' growth and ability to scale product. Zach decided to offer his services as an on-demand manufacturing professional through his website, The Growth Formula. He built a community of entrepreneurs and helped them implement the product to fulfill their needs. The following year he was able to quit his job to focus on his startup full-time. Figure Out Funding Zach Martin Entrepreneur's biggest challenge as an entrepreneur was finding a good balance between working hard and building his business and staying focused on work at the office and product development.
Follow your gut Instinct
On a cold, winter morning in 2007, Zach sat in his Harvard College dorm room, staring out at the T. His mind was going a million miles an hour. "The night before, I had come up with the idea for Krave Jerky. I had been eating jerky for a long time, and wanted to create my own." To get the idea off of the ground, Zach took a deep breath and scribbled the initial idea in his notebook, leaving his dorm room with a plan to call Krave Jerky's new company, Sniffin' Good, Inc. Zach quickly did his research on how the snack industry worked, built a brand personality for his company, and got started. Partner up With a plan in place, Zach felt that he was ready to get the ball rolling on his new startup.
Networking and Connections
Zach Martin Entrepreneur had always been intrigued with the idea of jerky. A keen on enjoying juicy, non-vegetarian meat without eating a lot of calories, Zach craved a high quality meat snack that wouldn't break the calorie bank. He dreamed up a small, single serve package of jerky that could be easily enjoyed with family, friends or co-workers. Zach knew that there were high end jerky sticks out there, but there was no jerky to compare them to in terms of quality and price. He spent over six months perfecting the idea, finally testing his first batches in early 2009 with his brother and his cousins in Boston, who were incredibly enthusiastic about his new creation. The idea came to life, and soon Zach and his co-founders were looking for a way to launch their product to the consumer market.
Think Bigger, But Start Small
He started with an idea that had the concept for back in college. Zach had to take a summer class in order to graduate. He was going to college with a very tight budget. He took on an internship with a summer job as he could not afford to work full-time. It was a tough financial situation for him and he had a lot on his plate. He was also participating in the Boston Marathon to raise money for charity. So he needed to bring in some money. And discovered that a lot of his friends were into jerky. Thus, he thought it would be a fun thing to start a jerky company. The first few years of the business were tough, as the company wasn't making a lot of sales. He had a few employees, but many more college students who were taking classes part-time were involved with the company.