How to Make Money with Crowdfunding – A Step by Step Guide
People often ask me what is crowdfunding and how to make money with crowdfunding?
So I decided to explain everything about Crowdfunding in this article.
I know how hard it can be to create a successful startup. In addition to having an innovative idea, you also have to raise enough capital for it, which is anything but easy.
Crowdfunding can be the best option for you to get the funds you need, provided you have a solid business strategy and the ability to generate awareness around your brand.
I'll break down the crowdfunding process and share with you 12 steps to get started.
An overview of Crowdfunding
Crowdfunding is a situation in which a large number of people each contribute relatively small sums towards a venture or project.
The project can range from paying for a friend who needs medical surgery to helping a community access clean water.
This is primarily done online, mainly through crowdfunding platforms that allow entrepreneurs to raise funds to develop and promote their ideas.
After all of the funds have been collected, the capital is used to fund the project or aim.
Advantages of making money with Crowdfunding
Crowdfunding provides meaningful competition by gaining access to hitherto untapped financial resources and effectively bypassing banks.
It uses the power of social media and the internet to enable people to;
Collect finances
Assist others in overcoming adversity
Achieve aspirational goals.
Here are the main advantages of crowdfunding.
Existing Platforms and Engaged Funders Make Marketing Simple
Every year, the popularity of crowdfunding grows. It had a global value of $10.2 billion in 2018, and it is expected to almost triple by 2025.
Crowdfunders and contributors are increasing in number, and so is their support for personal campaigns. This means individual projects are winning increasing quantities of resources crowd funders pull together.
That isn't all, though.
Every prominent crowdfunding site has a vibrant network of investors and customers who are easy to reach.
According to Alexa.com, Kickstarter and Indiegogo receive approximately 600,000 unique visitors per month.
This is a once-in-a-lifetime opportunity. Crowdfunding can help you raise funds for your business and also help you expand your social network and meet new people.
More revenue, less risk
You'll never order more than you need, and your cash flow concerns will be considerably minimized.
To put it another way, crowdfunding allows firms to lower financial risk while also benefiting from economies of scale.
Validate campaigns
Crowdfunding enables you to test your concept by asking your audience, customers, and investors for feedback.
Types of Crowdfunding
Equity-based, loan-based, reward-based, and donation-based crowdfunding are the four major approaches for generating funds.
Find out how the following types of crowdfunding platforms operate.
Equity Crowdfunding
Individuals and private investors earn a percentage of a company's equity in exchange for their funding or investment.
When compared to rewards-based crowdfunding, equity crowdfunding is better at raising more significant sums of money.
Equity crowdfunding platforms are controlled by the government due to the significant sums at stake. There are limits to how much money can be raised, how much money can be invested, and when it can be done.
This platform gives the ordinary person unparalleled access to capital to invest in new and developing businesses in ways they couldn't before. It also facilitates improved access to more traditional private investors like business angels, venture capital firms, and angel investment networks or syndicates.
Loan Based Crowdfunding
Private individuals' band together to lend money to a business in a manner similar manner to the way banks distribute credit.
This approach eliminates the need for an intermediary and links lenders and borrowers directly through the internet. However, lenders are exposed to the borrower's credit risk, which is often significantly higher.
Reward-based Crowdfunding
People use this strategy to make an online contribution in exchange for a reward.
The rewards vary based on the amount provided, but they frequently include the product or service you intend to launch.
This type of crowdfunding is only feasible for startups and small enterprises if you have excellent marketing skills to convince consumers to buy a product that may not exist for months or years.
Donation-based crowdfunding
Donation-based crowdfunding is a type of crowdfunding where people don't receive anything in return for their donations.
GoFundMe is one of the major crowdfunding sites that use donation-based fundraising to raise money for charities.
How does Crowdfunding work?
Crowdfunding flourishes by getting people to donate to a cause they are passionate about. As a result, people donate money for the ideal reason: they want to help others.
Why would someone donate to a cause with which they have no personal connection?
The answer is simple: because they enjoy seeing others achieve.
How to make money with Crowdfunding?
Do you have a project that requires funding? Or a strategy to grow your company? It might be time to expand that borehole drilling project in your region.
While there is no magic recipe for making money with crowdfunding, there are several steps you may take to increase your chances of success.
The most important thing you can do is organize a compelling fundraiser and cultivate a supportive community to donate to your cause.
Invest your time and effort into your fundraiser story to motivate your friends and family to participate.
12 steps for making money with Crowdfunding
#1. Check the crowdfunding rules and regulations
As an investor or a firm seeking money, you need to be very familiar with the rules of any platform you are considering investing in.
The majority of crowdfunding platforms have their own set of restrictions.
For example, Kickstarter does not allow equity crowdfunding and includes a list of prohibited items that you cannot have in your project.
Indiegogo, on the other hand, provides a comprehensive list of campaign guidelines for campaign owners.
While GoFundMe requires you to submit identity documents in color.
Key Takeaway:
If you really want to make money with Crowdfunding, then it's a good idea to thoroughly research these laws before deciding on a platform, so you don't have to cancel your campaign before it even begins and lose money.
#2. Prepare in advance and decide on your donation collection strategy
You must be able to provide compelling responses to questions such as:
What is the primary benefit that your campaign will offer?
Significance of that campaign?
What are the demographics of your target audience?
Who are your primary competitors, and how do you distinguish yourself?
What is the amount of money you need to raise?
What exactly will that money be used for?
Which type of crowdfunding platform will you use?
Most often, you will raise money from donations made by debit or credit card or via bank transfer.
Key Takeaways:
In order to make money with Crowdfunding, you should be able to share your bank account details. Alternatively, you could use a third party virtual platform. A third-party platform is a web-based service that operates as a "virtual middleman" between you and your donors. People can donate to a third-party source rather than sending money directly to you.
Paypal and GoFundMe are two examples of this. This is the most straightforward and most convenient approach to collect donations because people only donate for about 30 seconds.
It is possible to donate as little as $5 or as much as $100.
#3. Select the appropriate donation crowdfunding platform
Begin by deciding whether you want to use a rewards or equity-based model. Find out how long campaigns can run on different platforms. That might be crucial.
What is the maximum amount you can raise?
Also, figure out who is going to view it. Different categories of backers may be attracted to different platforms.
There are three main crowdfunding platforms to select from;
The "all-or-nothing" principle is at the heart of Kickstarter. This implies that funders will not be charged unless the campaign achieves its objective.
All contributions and item sales are subject to a 5% fee from Kickstarter. This 5% transaction fee is a flat cost that is not based on the amount of money raised.
You get to keep all funds if you choose this option, even if you don't accomplish your objective.
This is a great option if any amount of money will allow you to complete your campaign goal and meet your funder's requirements. Indiegogo, unlike Kickstarter, does not require you to go through an application process.
Indiegogo takes 5% of the money you raise as a fee, plus a payment processing fee of 3% + $0.20 for each pledge. This implies that if you raise $10,000, you'll get $9,500 in return. You will receive $19,000 if you raise $20,000.
GoFundMe is the most well-known and widely used of the three platforms. For any donations over $20, GoFundMe takes a 1.9 percent fee.
Before deciding on a crowdfunding site, think about the following factors;
Your unique crowdfunding objectives
The goal of your crowdfunding campaign
The layout of the crowdfunding platform
Customization options on the platform
Limitations imposed by the platform
Key Takeaway:
Find out how long campaigns can run on different platforms. What is the maximum amount you can raise? Also, figure out who is going to view it. Different categories of donors may be attracted to different crowdfunding platforms. Determine whether or not your campaign will be able to raise funds.
#4. Build a credible, inspiring content and profile
The following items should be on your crowdfunding campaign content checklist:
At least one video pitch for a hero
Professional videos and images
headlines and content that grabs the reader's attention
Kit for journalists
Email
Use of social media
You need to build a striking profile that explains; who you are? What are you raising money for? And how effective is your campaign?
Your crowdfunding page should have the following features: Text and images that describe the campaign's story and a video that serves as a campaign's trailer.
This video presentation explains how to launch a strategic fundraising plan.
Key Takeaways:
Time is valuable!: Your audience should have a decent understanding of who you are, what you're doing, and why you're doing it within the first 30 seconds of viewing your profile. If you haven't captivated or confused their attention, they will leave without donating to your cause.
Clarity matters: The need for conciseness can not be overstated.
Instead of saying, "Please help us raise funds to help my community so that they can have access to good hygiene."
It is preferable to say something like;
"We require financial assistance to organize a sanitation and hygiene campaign targeting three communities in Karatina province of Kenya. The goal is to benefit more than 500 vulnerable households and teach them skills to practise good sanitation and hygiene to stay healthy."
Text, images and videos create a lasting appeal: Photos and videos are great campaign tools that can help create an emotional connection with potential donors for your money-raising campaign. A well-executed video combined with an excellent social media strategy can help your campaign go viral.
"Including photographs and videos engages your supporters and keeps them on your campaign page longer, resulting in more donations," says Fundly.
Accuracy, conciseness and Good grammar: It can be challenging to write accurately and professionally if you are making a profile in a language that is not your native language.
But in order to make money with crowdfunding, your campaign must be free of grammatical and spelling issues. Please enlist the assistance of a buddy who is fluent in English.
#5. Write a persuasive proposal
Consider what people would be concerned about if they had never heard of your campaign plan before.
Cite data from the government, World Bank documents, UN agencies and internationally recognized newspapers such as The Guardian.
Your proposal should convince potential donors about;
Who you are
How big your need is
What your campaign seeks to achieve
Why your project is relevant
Key Takeaway:
Writing a persuasive proposal can function as a full-fledged marketing campaign to promote your project or company. To maintain interest, your company should use social media channels to communicate with its potential donors. To keep people engaged in your project, you may need to provide frequent updates.
#6. Share a compelling campaign on social media
It's time to show off your amazing work on your website.
Make sure you finish your homework. Examine how much money other companies have raised — and for what – through crowd fundraising, and tailor your proposal accordingly.
Transparent, polished, and informative information should be provided to an equity crowdfunding investor.
Here are a couple of tips on how you can make it even better by sharing it with the rest of the world.
Timing: Consider your campaign launch to be your wedding party. If you want most of your friends and relatives to show up, you should invite them well in advance of the campaign's launch to ensure that they are present.
Additionally, If you have information on when your followers or friends are more likely to be online, utilize them to post your updates at those times.
Add videos to your campaign posts to attract the attention of not just friends but also potential donors. A good video clip creates a better impression of your project by giving people an opportunity to see your product in motion rather than scrolling through a series of static photographs.
Remember that an amateur video clip won't persuade people to participate, and it could hinder your campaign.
Ask your friends to spread the word about the campaign: Crowdfunding is all about getting your message out there!
Even if each donor only pays $2, if you reach 500 individuals, you've already raised $1,000 for your campaign!
Key Takeaway:
This is a terrific method to get your friends involved who can't donate money but still want to help.
#7. Examine previous crowdsourcing efforts
It's easy to overlook that there's already valuable information available to everyone interested when more big data on crowdsourcing becomes public.
All you have to do is know where to look. Crowdfunding remains a wonderfully straightforward business.
Kickstarter and Indiegogo, two of the most popular platforms, chose to retain all of their campaigns on the site even after they ended.
Let's say you are trying to raise money to support an orphanage; It would be a mistake not to look at how other people have approached the same concept in the past.
You get to:
Examine their concept in detail.
Evaluate which perks and rewards appear to work best for you.
Figure out why some succeed while others fail.
There are many case studies available, so why not duplicate what has already been demonstrated to work?
#8: Approach individual donors
Individual donors will naturally want to add their support if you tell your tale and share your passion for your initiative.
Note that your backers are giving you money in the hopes of receiving anything in return, whether it's a tangible product or an emergency relief mission that goes into action.
Therefore, you need to do more than just post about a topic on social media to generate awareness about it. You should also make direct contact with people and send emails to organizations that have a reason to care about your cause.
Key Takeaway:
Write the full names of the person you are addressing, provide only information that is relevant to your request for money, Form a connection or build an existing one and summarize your entire project
#9. Share and Update your campaign
People, it turns out, enjoy being a part of the process and are more likely to donate to projects that make an attempt to interact with them.
If you have a project that you want to share with the world, simply putting it out there and waiting isn't enough. Campaigns that provide regular updates to their followers raise 126 percent more money.
To expand its reach, you must post updates on a regular basis. At least four updates are required for a successful crowdfunding campaign.
Show your appreciation and feel free to offer any further information on your creation if there has been any progress in product development. Even great if you can post an update in the form of an image or a short video. Don't be scared to inquire about new information.
Key Takeaway:
While maintaining an active presence on your social media page is a good move, you should also consider re-engaging your outreach list with new information and communicating with specialty forums and community influencers. Most importantly, get organized! Campaigns with a day-to-day marketing strategy are more impactful than once offs.
#10. Maintain the momentum of your campaign
It's critical to maintain enthusiasm even when you've met your funding objectives. Keep in mind the following long-term objectives:
You want to build a devoted consumer base that will support you both during and after the campaign.
You've invested so much effort creating an email list that you'll need to keep using it.
Keep people informed about the progress, maintain your enthusiasm by sharing behind-the-scenes content, and ask investors for feedback.
#11. Campaign end
For some social crowdfunding platforms, you may get all the donations generated during the campaign, while others require you to set a goal and receive payment only if you achieve it.
For example, you're given a deadline to attract investors through equity crowdfunding. If you're successful, the platform will arrange for the funds to be paid to you and provide the investors with share certificates or convertible notes. If you'd want to learn more about this,
#12. Send out a report and thank your donors
You have to send out a final report highlighting your successes and thanking your donors!
Your report should include: Photos or videos of your project, a numerical summary of the outcome of your work, and reflections on how this project impacted you and your team members and very, very importantly: compose a heartfelt, sincere, thank you letter to your donors;
Your initiative to make money crowdfunding would not have been possible without them!
Final Thoughts
Crowdfunding is an effective technique to collect money quickly while also attracting a large number of early buyers to your product.
However, obtaining funds is only the first step in a crowdfunding campaign. After that, you must manufacture and ship your goods, which is an expensive operation.
When you factor in the costs you'll have to pay to use platforms like Kickstarter and Indiegogo, it's easy to see why.
Why are Many Entrepreneurs Uncomfortable on a Relaxing Vacation?
The idea of taking a vacation is to have some well-deserved time off to relax and recharge. But then why are many entrepreneurs uncomfortable on a relaxing vacation? As an entrepreneur, you work hard. You're constantly looking for new opportunities, seeking out the best deals, and trying to figure out how to get that next big break. You always feel like you need to be working or you're not doing enough. Why take a vacation when there's so much more work to be done? It's important for entrepreneurs (and everyone) to take time off.
Why are many entrepreneurs uncomfortable on a relaxing vacation?
Fear of Losing Focus Research shows that vacationing can actually help business owners be better at their job. For some, the mere thought of taking a vacation means they won't be able to stay on track. But if they take a vacation, they can turn off the noise and relax. When they do, they can go back to work refreshed and ready to accomplish more. The main reason most entrepreneurs aren't taking vacations is they don't know where to go. If you don't know where to go, you don't know where to stay or what activities are available. This makes it difficult to plan the trip. And it's really hard to know what you'll like when you haven't even visited the location. Many business owners know they need to take vacations.
The Paradox of Entrepreneurial Work
But why do so many entrepreneurs end up being miserable while taking vacations? Why do they tend to feel like there's too much to be done when they get back? It's important to know why entrepreneurs are so obsessed with their work. The answer lies in the problem of what the world calls workaholism. This problem comes about when individuals get so consumed with working that they can't enjoy the finer things in life and experience the joy of having time for themselves. While many individuals are able to overcome the temptation of their workaholic tendencies, this is much more difficult for those who struggle with workaholism.
Understanding the Workaholic Nature of Entrepreneurs
Research conducted by the University of Essex and Strathclyde Business School showed that just over 2% of employees have actually taken two weeks off work at the same time. Of course, there are times when you need to work hard – and there are times when you need to recharge. But it doesn't have to mean going on a trip. If you work long hours, or you're overly motivated, taking a vacation can be even harder. Why do you think that most entrepreneurs who use vacation time don't return with a refreshed mind? Instead, they come back realizing just how much work they need to do. Entrepreneurs aren't the only ones who struggle with leaving work at the office. Even the most productive and organized employees have struggles with vacation time.
How to Take Time Off Without Feeling Guilty
The desire to work hard and make sure you're always keeping busy is built into the very nature of most entrepreneurs. They need to work hard so they can earn the income they need to pay the bills. However, that doesn't mean they need to work hard every single day. On occasion, they can take some time off to recharge their batteries and allow their bodies and minds to rejuvenate. To take time off, make sure you're only working when you need to work. Check in with your clients and ensure you're meeting all of their needs. If your employees need help or support, be there for them. You're a leader and if you want to be successful, you need to take time off to recharge your batteries. And if you need to hire someone to cover your work, do it. Take time off to refresh and recharge.
Taking time off is good for you
Taking time off can make you feel more relaxed and refreshed. If you get a chance to relax, you'll start to focus more on the people around you and your health. You'll also learn more about yourself and what makes you happy. By spending time on your own you'll find what works for you and what doesn't. It helps you think creatively. Taking time off helps you think creatively. It gives you a chance to relax and reflect on the past year and what you've done right and what you need to improve. And it can also give you some valuable new perspectives. It helps you save If you're constantly running around and trying to get things done, it can be hard to save money. Taking a vacation will help you relax and spend more time with your family and friends.
It gives you more energy and focus
It gives you time to reflect on what you've accomplished over the past year It helps you to prioritize where you can focus your attention It encourages creative thinking and rejuvenates your body and mind to get back to your business after a relaxing weekend away. Taking a vacation can boost your creativity and productivity and help you start your new year on a creative note. Start planning your next vacation today with the help of Entrepreneur's top experts.
You can recharge before starting another project
While it might be hard to remember while you're trying to figure out a way to avoid going on a vacation, resting is a sign of a healthy mind and body. Taking time to rest can help you recover from the stress you're under and start fresh with new energy. You'll have more energy to accomplish your goals and get back to work. You're too busy to relax. Sure, you might be having the best time ever on your dream vacation, but you're also paying for that vacation. And that's not counting the cost of getting to and from your vacation destination. Even if you don't feel like you can afford it, take a look at your income and expenses. You may be surprised to learn that you can afford a few days of vacation. In fact, it can actually help you save money on your long-term goals.
Conclusion
There are so many reasons why taking a vacation can be good for your business. Sowhy are many entrepreneurs uncomfortable on a relaxing vacation?
How To Be a Homemade Entrepreneur: A Step-by-Step Guide
Becoming a business owner is no easy feat. But if you want to do it without taking on any financial risk, you may want to consider the path of the homemade entrepreneur. You'll get to reap all the rewards of your success without having to put in any money upfront. If you've got something unique and valuable to offer, then this might just be your ticket to an entrepreneurial future. Here, are some ways that you can be a successful homemade entrepreneur.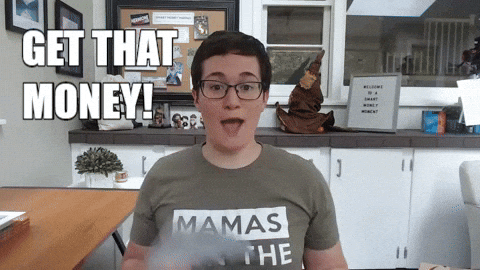 Understand the benefits of being a homemade entrepreneur
Creating a business is a big risk. But doing it on your own is a great way to protect yourself. Besides, what better way to ensure that you have total control over your profits? That's why you should consider getting a trademark and a trademark search for your business name. After all, you want to be sure that nobody else can get your business name. When you do that, you can then focus your efforts on marketing and doing the work of growing your business. If you're still unsure if you want to take the plunge, you can always consider learning more about it from a course like the one I covered here. Related: 10 Ways to Use Your Hobby as a Entrepreneur.
Work on your business plan
Most of us have an idea for a business. It may have already been sketched out in a business plan and has received some feedback from potential customers. However, for those who haven't done any research into their idea, it may not be the most valuable business plan you've ever read. This is because you haven't invested any time into seeing how you can turn it into a viable business. Make your plan as detailed as you can to make sure you're fully aware of all the risks involved with starting your business. Also, include what you intend to achieve and how long it will take to accomplish that, along with how much income you can expect to generate, and who it will benefit.
Pick something unique and valuable to offer
For instance, you can be a personalized trainer, an engineer, a marketer, a photographer, or a screenwriter. No matter what it is, you can offer a unique service or product. In fact, you can even specialize in a skill that will set you apart from others and allow you to carve out a unique market for yourself. Identify your target audience Your target audience will determine what kind of services you should provide, and where. If you want to start a business as a personal trainer, then focus on the current fitness trends and what new people need in order to stay fit. If you want to create a fitness blog, then you need to focus on the trends in the fitness blog niche.
What are you passionate about?
Sometimes the most impactful decision we can make is where to invest our time, energy, and money. There are many things that we could accomplish with the resources we already have, but choosing what to work on and dedicate our energy to is the key to creating a solid business plan. It's easy to fall into the trap of working on our "competition." But as a home-based business owner, we are in direct competition with only ourselves. Working on our "competition" will only put us in a poor position to succeed. If you're looking to start a home-based business that will drive profitable results, then you need to be clear about what you are passionate about. What are you passionate about and is it something you could dedicate the next five years of your life to?
What do you know well?
When starting your own business, you'll want to think about exactly what you do best. What can you do best that will allow you to become a skilled entrepreneur? For many people, this is the simplest answer to your entrepreneurial questions. If you don't know how to use social media to market your business, then you're not going to succeed. And if you don't know how to cook, then don't go into food service. You have to be passionate about what you're doing, otherwise, it will all be too much. If you can only do one thing really well, that would be the area in which you should focus. Choose the right industry When starting your own business, you have to choose the right industry. No matter what industry you choose, there will be demand for your services.
Who is your target audience?
At first, you might be tempted to go big. You might be inspired by stories of 50 million people that have bought from a few entrepreneurs to realize that you can start your own successful business too. But you might be mistaken. Most people start businesses by targeting people who are already able to afford their products or services. These customers are easy to find and aren't as much of a challenge to engage with as potential newcomers are. Instead of targeting random people, consider what is special about your product or service that could help you target a niche market. If your product or service is exceptional, then you can easily create a product that will only be sold through a certain channel.
Create a clear path to profitability
It sounds easier than it actually is. That's because launching a business that's entirely self-sustaining can seem almost impossible. But if you start off small, you can gradually build up your revenue to the point where you can operate entirely on your own without any outside funding. As you move toward that goal, consider launching one of the following strategies. 1. Conduct your own personal networking This one may sound cliche, but it's true. Knowing people and cultivating relationships is an incredibly valuable skill. People are always willing to share their wisdom and talents with those they know. Just make sure to take your relationship-building efforts seriously. Because your ability to inspire and empower others will help set your business up for success.
Create your brand identity
Your brand is your best advertisement. And you'll be spending a lot of time and effort building that brand. So don't forget to identify who your target customers are and create a story about why your service is different and better than what everyone else has to offer. Get some great photographs of your home to go along with it. Then, use your social media channels to connect with customers and drive sales. Take action Always begin your business journey by taking action. Make it your mission to make something happen. What do you want to achieve? What problems do you want to solve? Once you've identified your goals, it's time to go and get them. While you can't do much about the world around you, you can make your business different to the competition and make it stand out from the crowd.
Get creative with marketing strategies
As any good marketer can tell you, you can't just enter any kind of competition. There's a lot of competition out there, and if you're hoping to stand out, you'll have to think outside the box. Rather than simply entering any and every competition you can, think of what truly sets your business apart from the rest. There are several things you can do to stand out, and they're easy to set up. Create a website One of the first steps in branding yourself as a homemade entrepreneur is creating your own website. It needs to be a unique domain name, and you'll need to name it accordingly. Website hosting can be an expensive, and oftentimes, unreliable endeavor. If you're interested in giving it a shot, then get a referral to try their special promo code "DIGITALBUZZ" for 30% off!
Conclusion
There are many different types of businesses you can set up as a homemade entrepreneur. In many cases, you will be able to set up your business without needing to sign up for a loan or sign any sort of long-term contracts. If you have an idea that you can execute without having to use outside funding, then consider becoming a homemade entrepreneur. Do you have an idea for a business? Consider becoming a homemade entrepreneur.
What An Entrepreneur Might Be Interested In: A Guide To Entrepreneurship
Entrepreneurship is a popular topic these days. The word has a lot of different meanings and it can be difficult to make sense of what the term means. The entrepreneur is an enigmatic figure, one who ventures out into the unknown, takes risks, and creates something new. This blog will break down what entrepreneurship is and how it might fit for you personally. From understanding the different types of enterprise to designing your entrepreneurial mindset, this blog post will give you all the necessary information to take on entrepreneurship with confidence! Let's find out what an entrepreneur would most likely be interested in?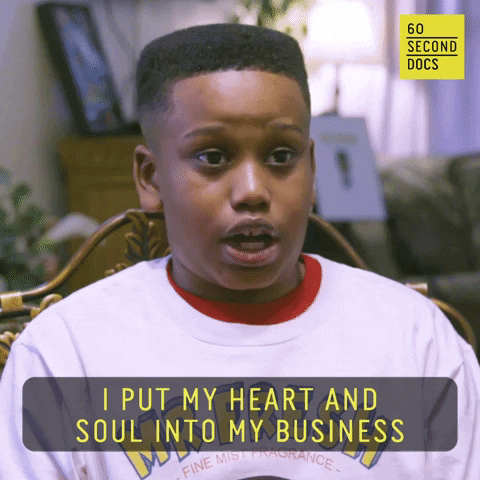 Defining Entrepreneurship
We'll start off by going over the broadest definition of the term entrepreneurship. The first thing you might notice about this definition is that it leaves the door open to different ideas. This leaves room for lots of variety, and it offers a wide range of answers. Does entrepreneurship include running your own business? Does it involve running your own shop? Maybe it means starting your own business. To figure out what entrepreneurship is for you, you'll need to dig into the different definitions and see what fits for you. Dictionary Definition: An act of creating something new from nothing by use of someone else's ideas, techniques, etc.
How Entrepreneurial are you?
As an entrepreneur, you have to have a few different things to thrive. You must have a dream to pursue, a vision to create, and an idea to test. So many people have a lot of good skills and talents. So do not feel discouraged about giving up on your idea. Ideas and dreams are renewable resources, so don't give up on them. Especially just because you feel like you don't have the ability to pursue it. Many people give up on the idea of starting a business before they even begin. Why? They are not certain of what it will take to execute a business. Or they think that it will require a lot of money. This is never the case. What it will take is actually very small, such as setting up a social media page or creating a web site. Once you have the resources in place, then everything else becomes easy.
The types of entrepreneurship
There are three major types of entrepreneurship. The first is one that people in their early twenties seem to gravitate towards "Self-employed." There are three major benefits to starting this type of business: Your own employer, you are able to set your own working hours. You set your own wages, work from home, and the company gives you a lot of freedom. The second major type of entrepreneurship is one that is more common among professional industries. This type is called "corporate entrepreneurship." You work for a business, have access to marketing and legal departments, and are given a lot of support by your employer. However, you also have to be able to understand what your employer wants and must work on maintaining relationships with existing clients and other companies.
The entrepreneurial mindset
Entrepreneurship is not about competing against other companies. But rather taking the opportunities given to you, creating something innovative and unique. And then looking for more opportunities to create more. This is not to say that you have to take on an entrepreneur role, either. Maybe you work in a corporation, which makes you wonder if you are ever going to be able to take a risk and create something of your own. What you can do is look for opportunities where the risk is minimised, and the rewards enormous. However, this is something that must be proven before you should do anything with your risk. To explore this, you should make a list of opportunities that you see. Whether that be a conference, a grant, or just a question that you're interested in exploring. This will also let you find out what an entrepreneur would most likely be interested in.
Conclusion
Are you interested in taking the entrepreneurial plunge? As with most things in life, we recommend taking time to explore the different options. And see what fits you best. It's also important to take risks and trust your instincts. So if you decide that entrepreneurship is a right fit, get started and learn to see the light. And also find out what an entrepreneur would most likely be interested in.