The Entrepreneur Canvas: The Practical Method for Planning Your Next Business
Entrepreneur Canvas – Practically Explained
What makes a good idea for a business?
What are the steps to take if you have one?
How do you know if your idea is right or wrong?
These are all questions that every entrepreneur has, and the Entrepreneur Canvas Method is here to answer them. The Entrepreneur Canvas Method will teach you how to take your idea and turn it into a business that will work. From defining your brand's identity and understanding what makes a great logo, to making the right design choices and navigating the design process, read on to learn how to start your own company.
Starting your own business is exciting, but it's also challenging. You might not know how to start or where to start. Moreover, you may be feeling intimidated by the idea of taking on this challenge all by yourself. That's why The Entrepreneur Canvas Method was created—to take some of the uncertainty out of planning your company.
While many entrepreneurs are under the impression that they need to come up with an elaborate business plan before even starting their company, it can actually be more efficient to get started first and then build a plan around what works. Here, are some step-by-step directions for how to make use of The Entrepreneur Canvas Method to build your business.
The business model canvas is a great way to gain a clear and centralized perspective of the company. With it, you can understand what's going on in all departments and identify the best course of action.
 A business model canvas helps you find a new perspective on your business. With all key strategic factors and aspects included, it allows you to evaluate and plan for future growth and success.
The business model canvas is a framework for organizing the many parts that make up an organization. It was first proposed by Swiss entrepreneur, Alexander Osterwalder, but has gone to be used around the world.
It's a step-by-step guide to planning your next business venture. It assists you in planning your business idea in a systematic manner by focusing on seven important areas: product/service, market, competition, channels, customers, people, and financials. The Entrepreneur Canvas assists you in being more deliberate about the risks and benefits of launching your own company. It also equips you with the knowledge you need to make long-term decisions that will help you achieve.
A business model canvas is a tool that can be used by organizations to plan, assess or execute new models. The canvas highlights the key essentials and ensures that no vital factors are forgotten. If the canvas is incomplete, then the respective strategy is also incomplete. This article will provide an outline of this innovative way to launching a new company.
What is the purpose of Entrepreneur Canvas Method:
The Entrepreneur Canvas method can assist you in planning your business from beginning to end. You begin by going through the processes indicated below with your current business. You'll construct an internal structure along the way that gives the feedback you need to stay focused. You'll also discover how to be more proactive in areas where your company is behind. Finally, you'll learn how to keep a level mind and avoid being emotionally invested in your company.
One of the most critical things you can undertake as an entrepreneur is to get your ideas out of your head and into a tangible format that you can share with others. This used to signify a well-researched business strategy that took weeks (if not months) to put together.
For my Entrepreneur flow method work, I use the Entrepreneur canvas to swiftly construct possible business models, product launches, campaigns, and variations of them, as well as communicate them to my stakeholders. Using the Entrepreneur canvas as a visual guide made this portion of "communicating the model/idea" considerably more effective — and, in my opinion, the tool's most valuable function.
The problem with business plans for startups and entrepreneurs is that they're a waste of time. Don't get me wrong, a well-researched business plan is vital, but only when you're at the correct stage of your company (typically when you're growing or investing).
Is Entrepreneur Canvas worth the hype?:
The Entrepreneur Canvas is a new, innovative business plan template that can help you be more deliberate and strategic in planning your business. If you're a new entrepreneur, it's likely that you don't know where to start. The Entrepreneur Canvas will help to give you the foundation of what your business will look like in the future.
How to benefit from the Entrepreneur Canvas Method:
First, identify your target customers and the problem you're trying to solve. Now that you have a clear idea of your product, the next step is to define the features that differentiate it from its competitors.
While the competition may seem daunting, we're confident that we can compete with other juice companies or smoothie/juice bar chains. We offer a variety of healthy drink mixers, recipes, and vegan ingredients as well.
For example, If you're looking to get into the healthy drink market, there are plenty of competitors to choose from. You could compete with existing juice companies, smoothie/juice bar chains, or any number of other retailers. And some of your competitors could be companies that make healthy drink mixers, recipes, or organic, vegetarian, or vegan ingredients.
The second step is to determining the size of your market is to figure out how big it currently is. To do this, multiply the volume of sales (retail) by the number of people who could potentially purchase your product or service (the number of people who are either your existing customers or could potentially become customers). As a rough estimate, this number is usually 1,000.
The template defines the business – specifically, how each section interacts with the others. For example, understanding the value proposition, the target customer and the channels through which they are engaged all need to be analyzed together, not just in individual vacuums.
The template defines the business – specifically, how each section interacts with the others. For example, understanding the value proposition, the target customer and the channels through which they are engaged all need to be analyzed together, not just in individual vacuums.
When you're thinking about the size of the market, start by finding out how big the current market is. To do this, multiply your sales volume (retail) by the number of people who could purchase your product or service. As a rough estimate, this number is usually 1,000-3,000.
The next thing you'll want to do is figure out how many customers you currently have. You'll also want to figure out how many customers you would need in order to meet your product needs. For instance, for your business plan to succeed, you will need 100 customers in the first month. This is how a traditional business plan works.
You can't sell something that nobody wants. It's important to find out who your target customer is and how you will get them interested in your product. What is your marketing strategy? How do the competitors in the market react to your product/service?
If you're selling something desirable but unneeded, there is no demand. This gives birth to a lot of questions in the mind of an entrepreneur. Have you identified your target market? How will you find this customer? Will you create ads? Will you reach out to customers and hope that they respond to your offer? What is your marketing strategy? When looking at the competition in your chosen market, consider how they will react to your product/service
The first area of the Canvas blog is about how to build a scalable product. According to the first post on this topic, you've probably made assumptions about your channels based on industry, business experience, and customer base. But you needn't worry because there are ways to overcome these problems.
If you're still unsure which channel is right for your business, take this post for a spin. We'll show you the different channels, what principles are most relevant to start a business in that channel, and give you some examples of how entrepreneurs have successfully done so.
If you want to do something different, it's essential to understand the different business channels. We'll be exploring the principles that are most relevant for starting up a business in certain channels, and giving examples of how other entrepreneurs have done so successfully.
We'll start with figuring out who your customers are. The Entrepreneur Canvas divides them up into two categories: Revenue maximizers: customers that will always spend more than they intend. For example, if you are a wine merchant, your target customer is probably a wine drinker, not necessarily an amateur oenophile. The expectation is that they will always spend. By focusing on the wine that sells out first, you can test your product and make sure it is enough to satisfy customer needs. These customers are more likely to buy from you from time to time, but they also have a higher threshold for spending money.
Maximizers are customers with a high propensity to buy, but they also tend to be more conservative about spending. You can spot these customers by watching whether your wine is running out.
It is important that you remember Without understanding your customer, you will never be able to give them what they need. The Entrepreneur Canvas is a guide for you to identify all the reasons someone may need to buy your product or service and then craft a compelling message that conveys that you can solve their problem.
The Entrepreneur Canvas is a tool for understanding your customer. It's vital to know who they are and what they need. By understanding this, you can craft a compelling message that conveys how you can solve their problem.
It outlines the unique approach to communicating your value proposition. And suggests that you should describe your value proposition as a series of true statements that describe your market. Then, you should give it to your prospective customers to define and refine.
Most entrepreneurs are wary of risking their capital to start a new business. And while that is usually true, it doesn't need to be. Making the decision to make money instead of spending it is one of the greatest decisions you can make in your business life.
The key to starting a business is to think about how much you will need. Then, compare that with the average annual salary of people with your qualifications. You might be surprised at how much you can make!
 On average, people with your qualifications earn a satisfiable sum per year. By starting a business, you'll have a greater potential for success and you may be able to make more than the initial research indicated. Starting a business in your spare time could land you an income that's more than three times the national average.
Conclusion:
In this post, I hope to have presented you with a simple method for drafting a business plan. As an aspiring entrepreneur you need to bear this in mind that there is no one-size-fits-all way to create a business plan, but this one has been proven to work well. There are many different ways to draft your business plan and it is best to find the method that best fits your situation. I recommend writing a rough outline of your business plan on a sheet of paper.
After you have completed that, try to edit it in the margins to make it as clear and concise as possible. This will help you focus on the most important factors in your business plan. An important thing to remember is that the most important aspect of your business plan is your passion for your idea.
All in all, the canvas will not be able to guide your marketing and communication strategy in any way. It offers a framework for you to analyze and identify your own key factors in order to succeed in your business.
Why are Many Entrepreneurs Uncomfortable on a Relaxing Vacation?
The idea of taking a vacation is to have some well-deserved time off to relax and recharge. But then why are many entrepreneurs uncomfortable on a relaxing vacation? As an entrepreneur, you work hard. You're constantly looking for new opportunities, seeking out the best deals, and trying to figure out how to get that next big break. You always feel like you need to be working or you're not doing enough. Why take a vacation when there's so much more work to be done? It's important for entrepreneurs (and everyone) to take time off.
Why are many entrepreneurs uncomfortable on a relaxing vacation?
Fear of Losing Focus Research shows that vacationing can actually help business owners be better at their job. For some, the mere thought of taking a vacation means they won't be able to stay on track. But if they take a vacation, they can turn off the noise and relax. When they do, they can go back to work refreshed and ready to accomplish more. The main reason most entrepreneurs aren't taking vacations is they don't know where to go. If you don't know where to go, you don't know where to stay or what activities are available. This makes it difficult to plan the trip. And it's really hard to know what you'll like when you haven't even visited the location. Many business owners know they need to take vacations.
The Paradox of Entrepreneurial Work
But why do so many entrepreneurs end up being miserable while taking vacations? Why do they tend to feel like there's too much to be done when they get back? It's important to know why entrepreneurs are so obsessed with their work. The answer lies in the problem of what the world calls workaholism. This problem comes about when individuals get so consumed with working that they can't enjoy the finer things in life and experience the joy of having time for themselves. While many individuals are able to overcome the temptation of their workaholic tendencies, this is much more difficult for those who struggle with workaholism.
Understanding the Workaholic Nature of Entrepreneurs
Research conducted by the University of Essex and Strathclyde Business School showed that just over 2% of employees have actually taken two weeks off work at the same time. Of course, there are times when you need to work hard – and there are times when you need to recharge. But it doesn't have to mean going on a trip. If you work long hours, or you're overly motivated, taking a vacation can be even harder. Why do you think that most entrepreneurs who use vacation time don't return with a refreshed mind? Instead, they come back realizing just how much work they need to do. Entrepreneurs aren't the only ones who struggle with leaving work at the office. Even the most productive and organized employees have struggles with vacation time.
How to Take Time Off Without Feeling Guilty
The desire to work hard and make sure you're always keeping busy is built into the very nature of most entrepreneurs. They need to work hard so they can earn the income they need to pay the bills. However, that doesn't mean they need to work hard every single day. On occasion, they can take some time off to recharge their batteries and allow their bodies and minds to rejuvenate. To take time off, make sure you're only working when you need to work. Check in with your clients and ensure you're meeting all of their needs. If your employees need help or support, be there for them. You're a leader and if you want to be successful, you need to take time off to recharge your batteries. And if you need to hire someone to cover your work, do it. Take time off to refresh and recharge.
Taking time off is good for you
Taking time off can make you feel more relaxed and refreshed. If you get a chance to relax, you'll start to focus more on the people around you and your health. You'll also learn more about yourself and what makes you happy. By spending time on your own you'll find what works for you and what doesn't. It helps you think creatively. Taking time off helps you think creatively. It gives you a chance to relax and reflect on the past year and what you've done right and what you need to improve. And it can also give you some valuable new perspectives. It helps you save If you're constantly running around and trying to get things done, it can be hard to save money. Taking a vacation will help you relax and spend more time with your family and friends.
It gives you more energy and focus
It gives you time to reflect on what you've accomplished over the past year It helps you to prioritize where you can focus your attention It encourages creative thinking and rejuvenates your body and mind to get back to your business after a relaxing weekend away. Taking a vacation can boost your creativity and productivity and help you start your new year on a creative note. Start planning your next vacation today with the help of Entrepreneur's top experts.
You can recharge before starting another project
While it might be hard to remember while you're trying to figure out a way to avoid going on a vacation, resting is a sign of a healthy mind and body. Taking time to rest can help you recover from the stress you're under and start fresh with new energy. You'll have more energy to accomplish your goals and get back to work. You're too busy to relax. Sure, you might be having the best time ever on your dream vacation, but you're also paying for that vacation. And that's not counting the cost of getting to and from your vacation destination. Even if you don't feel like you can afford it, take a look at your income and expenses. You may be surprised to learn that you can afford a few days of vacation. In fact, it can actually help you save money on your long-term goals.
Conclusion
There are so many reasons why taking a vacation can be good for your business. Sowhy are many entrepreneurs uncomfortable on a relaxing vacation?
How To Be a Homemade Entrepreneur: A Step-by-Step Guide
Becoming a business owner is no easy feat. But if you want to do it without taking on any financial risk, you may want to consider the path of the homemade entrepreneur. You'll get to reap all the rewards of your success without having to put in any money upfront. If you've got something unique and valuable to offer, then this might just be your ticket to an entrepreneurial future. Here, are some ways that you can be a successful homemade entrepreneur.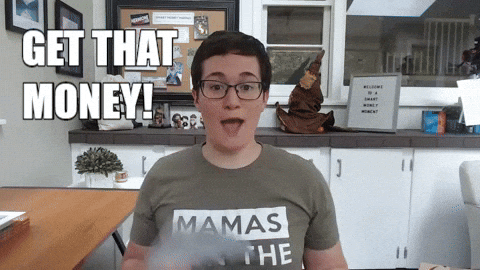 Understand the benefits of being a homemade entrepreneur
Creating a business is a big risk. But doing it on your own is a great way to protect yourself. Besides, what better way to ensure that you have total control over your profits? That's why you should consider getting a trademark and a trademark search for your business name. After all, you want to be sure that nobody else can get your business name. When you do that, you can then focus your efforts on marketing and doing the work of growing your business. If you're still unsure if you want to take the plunge, you can always consider learning more about it from a course like the one I covered here. Related: 10 Ways to Use Your Hobby as a Entrepreneur.
Work on your business plan
Most of us have an idea for a business. It may have already been sketched out in a business plan and has received some feedback from potential customers. However, for those who haven't done any research into their idea, it may not be the most valuable business plan you've ever read. This is because you haven't invested any time into seeing how you can turn it into a viable business. Make your plan as detailed as you can to make sure you're fully aware of all the risks involved with starting your business. Also, include what you intend to achieve and how long it will take to accomplish that, along with how much income you can expect to generate, and who it will benefit.
Pick something unique and valuable to offer
For instance, you can be a personalized trainer, an engineer, a marketer, a photographer, or a screenwriter. No matter what it is, you can offer a unique service or product. In fact, you can even specialize in a skill that will set you apart from others and allow you to carve out a unique market for yourself. Identify your target audience Your target audience will determine what kind of services you should provide, and where. If you want to start a business as a personal trainer, then focus on the current fitness trends and what new people need in order to stay fit. If you want to create a fitness blog, then you need to focus on the trends in the fitness blog niche.
What are you passionate about?
Sometimes the most impactful decision we can make is where to invest our time, energy, and money. There are many things that we could accomplish with the resources we already have, but choosing what to work on and dedicate our energy to is the key to creating a solid business plan. It's easy to fall into the trap of working on our "competition." But as a home-based business owner, we are in direct competition with only ourselves. Working on our "competition" will only put us in a poor position to succeed. If you're looking to start a home-based business that will drive profitable results, then you need to be clear about what you are passionate about. What are you passionate about and is it something you could dedicate the next five years of your life to?
What do you know well?
When starting your own business, you'll want to think about exactly what you do best. What can you do best that will allow you to become a skilled entrepreneur? For many people, this is the simplest answer to your entrepreneurial questions. If you don't know how to use social media to market your business, then you're not going to succeed. And if you don't know how to cook, then don't go into food service. You have to be passionate about what you're doing, otherwise, it will all be too much. If you can only do one thing really well, that would be the area in which you should focus. Choose the right industry When starting your own business, you have to choose the right industry. No matter what industry you choose, there will be demand for your services.
Who is your target audience?
At first, you might be tempted to go big. You might be inspired by stories of 50 million people that have bought from a few entrepreneurs to realize that you can start your own successful business too. But you might be mistaken. Most people start businesses by targeting people who are already able to afford their products or services. These customers are easy to find and aren't as much of a challenge to engage with as potential newcomers are. Instead of targeting random people, consider what is special about your product or service that could help you target a niche market. If your product or service is exceptional, then you can easily create a product that will only be sold through a certain channel.
Create a clear path to profitability
It sounds easier than it actually is. That's because launching a business that's entirely self-sustaining can seem almost impossible. But if you start off small, you can gradually build up your revenue to the point where you can operate entirely on your own without any outside funding. As you move toward that goal, consider launching one of the following strategies. 1. Conduct your own personal networking This one may sound cliche, but it's true. Knowing people and cultivating relationships is an incredibly valuable skill. People are always willing to share their wisdom and talents with those they know. Just make sure to take your relationship-building efforts seriously. Because your ability to inspire and empower others will help set your business up for success.
Create your brand identity
Your brand is your best advertisement. And you'll be spending a lot of time and effort building that brand. So don't forget to identify who your target customers are and create a story about why your service is different and better than what everyone else has to offer. Get some great photographs of your home to go along with it. Then, use your social media channels to connect with customers and drive sales. Take action Always begin your business journey by taking action. Make it your mission to make something happen. What do you want to achieve? What problems do you want to solve? Once you've identified your goals, it's time to go and get them. While you can't do much about the world around you, you can make your business different to the competition and make it stand out from the crowd.
Get creative with marketing strategies
As any good marketer can tell you, you can't just enter any kind of competition. There's a lot of competition out there, and if you're hoping to stand out, you'll have to think outside the box. Rather than simply entering any and every competition you can, think of what truly sets your business apart from the rest. There are several things you can do to stand out, and they're easy to set up. Create a website One of the first steps in branding yourself as a homemade entrepreneur is creating your own website. It needs to be a unique domain name, and you'll need to name it accordingly. Website hosting can be an expensive, and oftentimes, unreliable endeavor. If you're interested in giving it a shot, then get a referral to try their special promo code "DIGITALBUZZ" for 30% off!
Conclusion
There are many different types of businesses you can set up as a homemade entrepreneur. In many cases, you will be able to set up your business without needing to sign up for a loan or sign any sort of long-term contracts. If you have an idea that you can execute without having to use outside funding, then consider becoming a homemade entrepreneur. Do you have an idea for a business? Consider becoming a homemade entrepreneur.
What An Entrepreneur Might Be Interested In: A Guide To Entrepreneurship
Entrepreneurship is a popular topic these days. The word has a lot of different meanings and it can be difficult to make sense of what the term means. The entrepreneur is an enigmatic figure, one who ventures out into the unknown, takes risks, and creates something new. This blog will break down what entrepreneurship is and how it might fit for you personally. From understanding the different types of enterprise to designing your entrepreneurial mindset, this blog post will give you all the necessary information to take on entrepreneurship with confidence! Let's find out what an entrepreneur would most likely be interested in?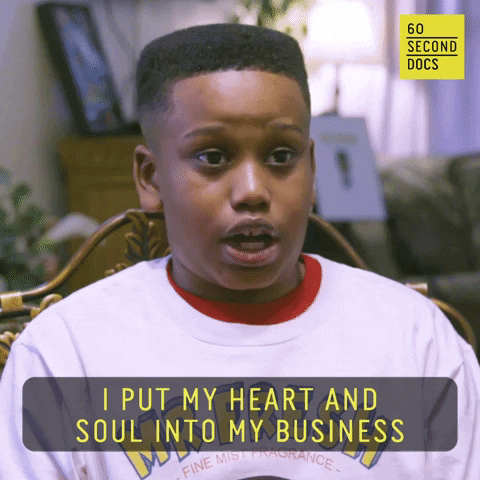 Defining Entrepreneurship
We'll start off by going over the broadest definition of the term entrepreneurship. The first thing you might notice about this definition is that it leaves the door open to different ideas. This leaves room for lots of variety, and it offers a wide range of answers. Does entrepreneurship include running your own business? Does it involve running your own shop? Maybe it means starting your own business. To figure out what entrepreneurship is for you, you'll need to dig into the different definitions and see what fits for you. Dictionary Definition: An act of creating something new from nothing by use of someone else's ideas, techniques, etc.
How Entrepreneurial are you?
As an entrepreneur, you have to have a few different things to thrive. You must have a dream to pursue, a vision to create, and an idea to test. So many people have a lot of good skills and talents. So do not feel discouraged about giving up on your idea. Ideas and dreams are renewable resources, so don't give up on them. Especially just because you feel like you don't have the ability to pursue it. Many people give up on the idea of starting a business before they even begin. Why? They are not certain of what it will take to execute a business. Or they think that it will require a lot of money. This is never the case. What it will take is actually very small, such as setting up a social media page or creating a web site. Once you have the resources in place, then everything else becomes easy.
The types of entrepreneurship
There are three major types of entrepreneurship. The first is one that people in their early twenties seem to gravitate towards "Self-employed." There are three major benefits to starting this type of business: Your own employer, you are able to set your own working hours. You set your own wages, work from home, and the company gives you a lot of freedom. The second major type of entrepreneurship is one that is more common among professional industries. This type is called "corporate entrepreneurship." You work for a business, have access to marketing and legal departments, and are given a lot of support by your employer. However, you also have to be able to understand what your employer wants and must work on maintaining relationships with existing clients and other companies.
The entrepreneurial mindset
Entrepreneurship is not about competing against other companies. But rather taking the opportunities given to you, creating something innovative and unique. And then looking for more opportunities to create more. This is not to say that you have to take on an entrepreneur role, either. Maybe you work in a corporation, which makes you wonder if you are ever going to be able to take a risk and create something of your own. What you can do is look for opportunities where the risk is minimised, and the rewards enormous. However, this is something that must be proven before you should do anything with your risk. To explore this, you should make a list of opportunities that you see. Whether that be a conference, a grant, or just a question that you're interested in exploring. This will also let you find out what an entrepreneur would most likely be interested in.
Conclusion
Are you interested in taking the entrepreneurial plunge? As with most things in life, we recommend taking time to explore the different options. And see what fits you best. It's also important to take risks and trust your instincts. So if you decide that entrepreneurship is a right fit, get started and learn to see the light. And also find out what an entrepreneur would most likely be interested in.