Millions of users around the world use GoFundMe as their preferred platform for raising funds for their campaigns. However, this platform is not quite perfect and is not suitable for all types of fundraising campaigns, which is why we need to look for alternatives. Here are some reasons why you might need GoFundMe alternatives.
Use Case
Standard use cases for GoFundMe include emergencies, educational causes, and medical causes. However, if you want to raise funds based on entrepreneurship or recurring donations, you may want to consider other platforms that better fit those needs.
Customizability
You may not like how similar campaigns look on other sites when they land on yours; find a platform with customizable pages that stand out in comparison.
Platform Fee
There is no platform fee associated with the site, but there is 2% + $0.30 charged by payment processors (2% for credit card transactions).
GoFundMe is a great choice for many, but not all fundraising needs. For example, if you are a founder or entrepreneur and need specific features to help you reach your goals, consider one of these GoFundMe alternatives.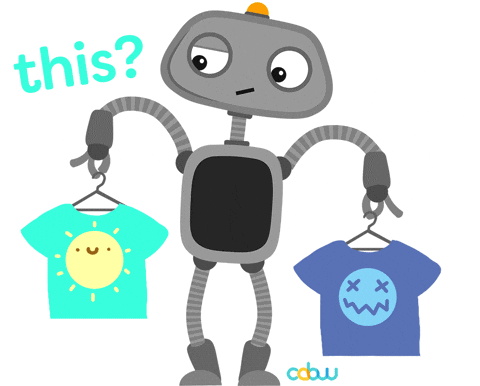 Fundly
Fundly is one of the best GoFundMe alternatives that allows fundraisers to raise money for virtually any cause, project, or event without having to pay a maximum amount in startup fees. It's also a simple platform that allows you to create visual and fully customizable crowdfunding campaign pages. Each fundraising page has a photo and video gallery where users can add content from Facebook, YouTube, Vimeo or their desktop computer screen.
This app is perfect if you want something simple but effective when it comes to sharing your campaign online. Not only can you make updates with the iOS app, but you can also send emails right away!
When we looked at the price, we found that Fundly charges a 4.9% markup plus a 2% processing fee per transaction and $0.30 per transaction ($4 to $5 total).
Bonfire
Bonfire is a fundraising website that allows organisations to sell t-shirts to their donors. There is a low base price that can be further calculated by deducting the base price from your sales. With Bonfire's simple design tool, anyone can make high-quality clothing with ease. Even if you are not particularly talented at graphic design! And as an added bonus, there are no additional fees for extra donations!
Snowball
Snowball offers a complete set of fundraising tools to help you increase your reach. One of the most outstanding features is the ability to quickly create silent auctions and allow both in-person and virtual bidders. It also offers mobile-optimised campaign pages that make it easy for supporters to fundraise! Snowball also falls under the category of one of the best GoFundMe alternatives.
You can manage charity events, launch capital campaigns, use flexible options for recurring donations (monthly/weekly/etc.), as well as track donation data with an analytics tool that compares the timing of the donation to other metrics like time spent on the site and conversion rate.
Next month, they are also rolling out support for Apple Pay and Google Pay! It's only $9 per month for the basic features, but includes much more than this account ($113)!
Givebutter
Givebutter is a free online fundraising platform with many features. It offers a number of tools to make your campaign successful. For example, you can place innovative and engaging content on your pages that highlight the story of your campaign.
Givebutter allows you to collect donations via cash or credit card. Use one-click sharing tools and hundreds of software integrations to advertise far and wide; charge ticket sales fees to make your event more successful; manage events from live streams to international walk-a-thons – all without incurring service fees! And the best part? 95% of attendees choose not to have fees deducted from their donation through the platform's payment processor!
Kickstarter
Kickstarter is a crowdfunding platform and an alternative to gofundme that allows users to bring their idea to life and keep control of the funding. Success is mainly based on videos, published works, food, games, tech gadgets, and other artistic endeavours for non-profit organisations or groups whose work/experience cannot be shared.
Creators create a campaign page that brings their concept to life before setting a fundraising goal. This helps offer meaningful rewards for backers' contributions through credit card payments during the process.
Indiegogo
Indiegogo is a hybrid of the all-or-nothing campaign and the all-or-nothing campaign, so you can control your own experience. The platform supports for-profit campaigns, campaigns benefiting nonprofit organizations or nonprofit beneficiaries. Most other fundraising sites only accept credit cards, but not debit cards or Apple Pay, and that's the difference with Indiegogo!
This is one of the Gofundme alternatives that provides most support before launching their crowdfunding efforts, as well as ongoing promotional programs to help you get your product into retail stores like Walmart nationwide.
Kiva
Kiva is another Gofundme alternatives that allows entrepreneurs and startups to borrow money. Loan commitments are repayable with interest over 36 months, but Kiva's flexible lending policy makes it popular with both borrowers and lenders. Borrowers go through extensive background checks or are approved by local partners on the ground or trustees in the community before being approved on Kiva's website.
The company makes loans of up to $15,000 with no fees at all! The only other thing you need is an idea so you can use your loan for a goal, such as starting your own business or creating new designs for branded items.
Pricing: $25-1000 at 0% interest over 12 months.
Patreon
Patreon is a gofundme alternative for creatives and entrepreneurs who want to build a loyal following. Artists, creatives, and entrepreneurs are referred to as patrons, while supporters make monthly donations to their favorite artists.
Creators set up different membership levels that grant access to different types of content – from entertainment like comedy shows or music videos to education-like courses on writing better posts with publications like Forbes.
Pricing: Patreon charges between 5% and 12% depending on the plan chosen by the artist/creator or entrepreneur. There are also charges credit card processing fees ranging from 3% to 5%.
ArtistShare
ArtistShare is a source of professional artist funding that gives artists the opportunity to successfully launch their creative projects. The platform offers project consultation and helps with production, fulfillment, marketing tips, etc. while paying out 15% in royalties to the owner.
Classy
Classy is a robust, versatile fundraising website designed for nonprofits. Users can easily tailor campaigns to their needs and add engaging images and stories. Classy has some noticeable shortcomings in terms of features (no Google Maps), but still meets the needs of most users if they are willing to pay additional fees on top of the regular membership cost: $499 per month before credit card processing fees or $999 per year.
Have you ever wondered how to make money with crowdfunding? Check out this step-by-step guide.