Kickstarter is a large crowdfunding website for creative projects. It has helped innovators raise more than $6 billion, with more than 200,000 projects funded through the platform to date.
It was founded in 2009 and to date, 20 million people have backed a project on the site. Kickstarter's fee structure is 5% of total funds raised plus payment processing fees, which are typically $0.20 plus 3% per pledge. All percentages and figures may vary depending on an individual's location or tax requirements.
Kickstarter is the most popular crowdfunding platform, but it is not the only option. There are many other platforms with their own advantages and disadvantages. There are many kickstarter alternatives.
To find out which platform is best for your specific needs, we have chosen those that offer a wide range of fundraising options for different types of campaigns -especially for creative professionals and personal projects. Kickstarter alternatives differ in terms of pricing and ease of use, as they are geared towards individual accounts rather than professional accounts like Kickstarter.
While Kickstarter is the leader, there are kickstarter alternatives that may be better suited for your personal needs.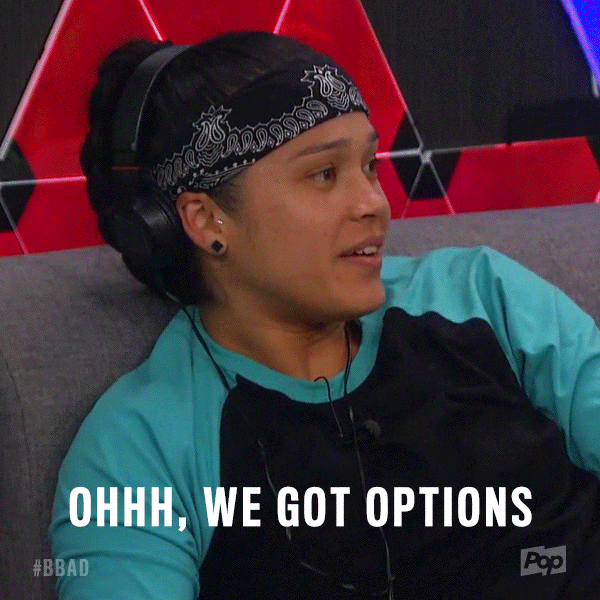 1. FundRazr
FundRazr is one of the favorites among kickstarter alternatives, as the company offers a free version and a standard version with a 5% fee, as well as a Pro version that has different fees depending on your use case. There are also a variety of social media integrations to ensure your project is widely shared. It is also available as a mobile app. There are other benefits like social media integration and a free demo. However, there is a 2.9% + $0.30 payment processing fee per transaction.
FundRazr is a platform that offers everything you need to get your project off the ground. At any time of the day, users can create an online fundraiser with tools like software integrations and mobile apps. This means that anyone can raise money with this company! There are three pricing models: free, standard, or pro (depending on the amount raised). The favorite thing about FundRazr was the free plan, as it is one of the best options for creators and individuals who need all the capital they can get to start their projects at a low cost.
You are only charged a 2.9% processing fee plus $0.30 per transaction, which FundRazr uses to run the platform and continue to offer your backers a free way to donate. You have full control over who pays the 5% platform fee through an optional tip that your supporters can participate with if they want!
How about being able to choose your option during the campaign? With FundRazr, you have two options at different funding levels: either all or nothing! The first is to keep it all, which means that the funds will be received in full and deposited into your account as soon as they are available. With Fundrazr being one of the kickstarter alternatives, you can immediately dispose of those funds and use them for the project that matters most to you.
If you do not reach your goal by the deadline, your backers will not be charged or paid any money. When that happens, it's time to change your plans! You can contact an advisor on the website to discuss how they can help you make changes so you can reach higher goals in the next campaign.
2. Patreon
Offering tools and plans designed specifically for creatives to raise money while they work on their project, Patreon is a great choice, especially because you get the support and publicity that comes with it.
Imagine having millions of views on YouTube, but having little luck getting money to fund your career. That's exactly what Jack Conte did; that's why he started Patreon. Since its inception in 2013, the company has paid out more than $2 billion and helped more than 200,000 artists raise capital for their dreams!
Patreon is a crowdfunding platform for artists who want to be financially supported by their fans so they do not have to worry about where their income is coming from. This makes Patreon one of the best kickstarter alternatives for artists. It's an easy-to-use platform where fans can support artists with financial contributions online!
You can choose between three different pricing plans that start with a 5% platform fee and go up to 12%. Included in all of these prices are standard payment processing fees of 2.9% plus $0.30 per transaction over $3, as well as access to an educational platform and tools.
The company's plans are designed to be flexible and offer a clear payout, customer support, and an educational platform where you can learn how to complete your project using the tools available. You also have access to an app or tool that helps you generate funds and track your progress, as well as communicate directly with backers – easily through their mobile devices.
3. Wefunder
Of the kickstarter alternatives, Wefunder is the best crowdfunding platform for small businesses and startups. Our community of over 1 million investors wants to see your idea come to life! Wefunder is dedicated to helping entrepreneurs like you achieve their dreams, so start a business campaign today.
Wefunder, a crowdfunding platform founded in 2012, successfully lobbied Congress to pass legislation allowing anyone to invest in businesses online. Since then, Wefunder has helped fund more than $250 million and has a goal of helping 20,000 founders by 2029.
What can entrepreneurs expect when they start their business through Wefunder? The first step is creating your business profile and telling your story. Next, you'll need to launch a campaign on Wefunder – a simple process that takes care of legal compliance on its own. Once this is done, it's shared with over 1 million investors in their community who are interested in new businesses – highlighting why entrepreneurship is so popular on Wefunder!
If you do not reach your fundraising goal, Wefunder does not charge your backers and there is no cost to you either.
Wefunder has an extensive resource library for crowdfunding and running successful campaigns, and you can also join as an individual investor if you are interested in backing projects. Zenefits is one of the many companies that got their start thanks to Wefunder.
4. Indiegogo
Indiegogo is a crowdfunding platform that helps entrepreneurs raise money for their projects. It offers services like marketing, prototyping, and licensing to help you get your business to market. That's why it's a great kickstarter alternative for entering the market.
Founded in 2008, Indiegogo operates in more than 235 countries and has funded more than 800,000 creative ideas. Indiegogo is the top choice for market entry because it offers partnerships for all aspects of bringing a product or idea to market – including marketing services and production support!
With Indiegogo, you have the option to keep the money from your campaign even if you do not reach your goal. This is an option not available on most other crowdfunding platforms like Kickstarter, where backers have to pay for a pledge once they reach their goal.
The company also offers a fixed funding option where you only get your money if you reach the goal. This is beneficial if the project needs to reach a minimum funding amount to get started. With the InDemand offering, fundraisers can continue after their campaign ends and do not have to set new fundraising goals or deadlines.
Indiegogo requires a minimum of $500 to launch a campaign. You can keep your campaign running for up to 60 days, regardless of the type of funding you choose. Indiegogo will process your funds and send you a payout within 15 business days of reaching your goal.
5. GoFundMe
If you are looking for an easy way to raise money and reach your goal, GoFundMe is a great option. It allows individuals to start their own fundraising campaigns with no set deadlines.
GoFundMe is an online platform that has already raised $9 billion in donations from its users worldwide. It was founded in 2010, and almost all of its donations have been successful.
What are the best ways to raise funds to create your own project or that of an art studio? You do not have to rely on a single platform because these options give you limitless possibilities. Gofundme is another option that allows individuals and businesses alike to access capital through crowdfunding.
GoFundMe provides a platform for donors to support a person's good cause through their mobile apps. The platform is free to use, but some fees do apply, ranging from 2.9% plus a $0.30 processing fee per transaction to voluntary donations, which GoFundMe uses to ask for your support as a donor so that the company can not only do what it does best – create digital campaigns – but also continue to offer this service for free so that others can continue to donate.
This is one of the best kickstarter alternatives if you do not need to meet a fundraising deadline, because GoFundMe does not require you to meet a fundraising schedule or set a time limit by which you must reach your desired financial goal. This is perfect because it offers flexibility and the ability to receive the money raised if the goal is not met. The funds are available within a few days of being verified. And in case you are wondering if there are more alternatives to GoFundMe, then we have got you covered. Check out this article to know more.
6. Chuffed
If you want to donate money to a good cause, kickstarter alternative Chuffed is a great crowdfunding platform. It specializes in fundraising for nonprofits and charities. The plan where you get 100% of the funds raised is one of the attractive features of this website!
Chuffed was founded in 2013 and is a social enterprise. They offer three plans for individuals and businesses who want to use their platform to fund things that are important to them. The Keep 100 plan lets you keep 100% of the donation (as the name implies) while covering the financial transaction fees (2% plus $0.30 per transaction). These costs are borne by the donors so they can give the money directly to those in need.
The Shared option means you keep the entire amount raised, with a processing fee and platform fees deducted. The Apartment Fee option is even cheaper, as it includes both a processing fee and 4.9% of the funds raised as advertising costs – so donors do not have to donate more than they normally would to cover these costs!
Chuffed supports your fundraising campaign with a comprehensive suite of tools and resources. Chuffed also offers educational services to help you get the most out of your crowdfunding campaign. This includes video tutorials, workshops, and insights from experts in the Academy for people who want to learn how their campaigns are performing on various platforms like Google Analytics, Meta, Salesforce, or Mailchimp.
7. Pozible
Pozible is a crowdfunding platform and community-building tool that helps people raise money for creative projects. The goal of the platform is to help you achieve your ambitions by giving you the opportunity to make your voice heard, create connections, and make great things happen.
Pozible charges a 5% fee and accepts Stripe, Bitcoin, and PayPal. For more information on the fees associated with these transactions, visit Pozible's website here.
8. Ulule
Ulule is a European crowdfunding platform where you can discover new and original products. You can also fund projects on their website, which are then produced by the inventor or manufacturer.
Since Ulule was launched in October 2010, 35,000 projects have been funded around the world. These projects were created by innovative people who wanted to create something new and unique for their audience – but without a funder. The project creators were funded by donations from 192 countries and supported by internet users all over the world!
The platform has seen significant growth, with 77% of campaigns successfully funded in 2021.
9. Fundable
Fundable is a website that combines crowdfunding with rewards and equity crowdfunding. This allows anyone to raise money for their business idea or project by offering incentives and gifts from backers, rather than just financial support.
Fundable is the only platform that charges $179 per month to raise money and have full control over your future. WePay, which deducts a 3.5% fee from each fundraiser, gives you all the tools you need to succeed at no additional cost!
10. StartEngine
StartEnginehas become among the best kickstarter alternatives for those interested in the equity crowdfunding route. Mr. Wonderful Kevin O'Leary is the face of the platform!
More than 275 brands from 38 different industries have come together to raise over $100 million in capital. These companies have also created a platform called Seedcamp. It provides investment opportunities that allow you to back projects you believe in and help them grow further into the future.
11. Republic.co
Republic.co is one of the leading equity crowdfunding platforms founded in 2017 with the aim of facilitating and democratizing the funding of small ideas or projects. It offers transparent services that are easy to use for both investors and businesses, making it an ideal kickstarter alternative.