No-code platform speeds up application development and meets the demand for workflow automation and custom software development more quickly than traditional coding methods. They allow any employee to become a citizen developer without ever learning how to code.
This, in turn, aids organizations in accelerating operations, swiftly adapting processes to change, better meeting the demands of customers and employees, and expanding.
With no-code platforms, companies today can build and launch without writing any code. No-code platforms help startups build and launch their businesses seamlessly.
Below are such no-code platforms that help startups, freelancers, and small businesses without writing code.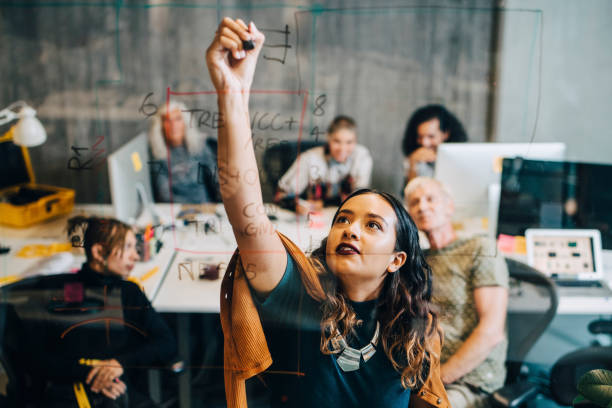 1. Webflow
Here are some features you should know about Webflow. Their passion is to give everyone the opportunity to develop websites professionally. One of the ways they achieve this is by providing numerous tools that allow people without programming skills to create SaaS websites or e-commerce stores. But do not worry if coding is not your thing, because Webflow offers programming skills if needed.
Whether you want to use a responsive template and start building your website or create it from scratch with the drag-and-drop interface, this no-code platform makes everything easy. You can fully customize any design and take a look at the code behind it if you have coding experience.
Regardless of how much experience you have with designing websites, before using Webflow as a no-code platform, you can turn your ideas into reality with the help of the visual coding steps.
Webflow is an affordable web design service that will let you create a high-quality website without having to invest a lot of time or money.
2. Scapic
Online shopping is not always ideal because you can not see the product in person, but it's still convenient. When looking at products on an e-commerce website, you want to know all the details you can get about each item. Photos are helpful for this – even if they do not accurately reflect them.
Scapic is an augmented reality service that makes it easy to get more views of your products without doing any programming. When you use this no-code platform, your customers get a 360-degree view of what's in your store, which helps them make better buying decisions.
With Scapic no-code platform, you can easily integrate this attention-grabbing technology into your design to stand out from the competition.
3. Mailchimp
This no-code platform contains everything you need to collect customer information and understand them. Plus, you can send them customized messages or newsletters directly from the Mailchimp dashboard.
Mailchimp is a no-code platform with features that allow you to run surveys, launch social media campaigns, and categorize your customer databases. Besides, Mailchimp offers several no-code integrations with software such as Square and LiveChat to simplify marketing for various people who would benefit from automation.
It's important to communicate with your customers as quickly as possible, especially in the early stages. Mailchimp's website can help you do just that more efficiently and intelligently.
4. Parabola
Parabola is a software solution for easily automating data-related tasks. As an API, external database, or e-commerce integrator, the process of connecting and automating these tasks has never been easier.
This no-code platform has drag-and-drop tools that allow you to automate a process or create a workflow. Whether your data comes from Salesforce, Mailchimp, Shopify, or one of the many other supported platforms, Parabola is an indispensable management tool for you and your business.
5. Voiceflow
It was hard to imagine where voice-driven technologies would go a few years ago. A few years ago, Siri and Alexa were just named, and now they are the main voice-controlled assistants in our lives. Now we can not imagine life without them.
Anyone can use voice-controlled apps, even those who do not know how to program. With Voiceflow, you do not have to type a single line of code to create your custom voice app.
Creating a voice app is not that complex for building logic and structure. The visual interface that takes all this complexity away from you is called Voiceflow – it's user-friendly. You can use it to create apps for Google, Alexa, in-car assistants, chatbots, and more.
If you have always wanted to create a voice assistant app but do not know how (code), Voiceflow lets you do just that. This no-code platform embeds the tools for speech recognition and natural language understanding.
6. Bubble
With Bubble, you do not need any programming skills to create a program. You can become a developer without the hassle of programming languages.
Bubble provides budding developers with a set of components to assemble and launch fully functional applications. The wealth of customization options makes Bubble a powerful tool for building software or developing an app.
The no-code offers anyone with an idea the opportunity to develop it and bring it to the world. This No-Code platform means that even those who do not have programming skills can make their dreams come true, no matter their abilities.
7. Makerpad
Makerpad is a great resource to learn more about No-Code platforms. Maybe you want to create something but do not know what tools to help you. Makerpad offers tutorials, apps, and other resources that can be used for anything you want to create.
In addition to these resources, this no-code platform also offers paid services that provide education, implementation, and support to startups and entrepreneurs. They also have an extensive collection of no-code products.
8. Airtable
Airtable combines the power of spreadsheets and databases into one program. You get all the features of Excel or Google Sheets, plus the ability to edit data without having to type a single code.
Business applications are usually limited to one specific function. Airtable, on the other hand, offers versatility and customization options that can be tailored to any business requirement.
The no-code platform makes it easy for you to organize any information you have. You'll have a system that lets you compile lists and achievements in customizable tables, without the limitations found in simple spreadsheet programs such as Excel and Google Sheets.
9. Coda
What if we had one central place for all of our work and did not have to use so many different apps or spreadsheets? Coda is the solution. Instead of an unconnected web, it brings all your data together in one document – "a Coda document."
Coda is a tool that connects different document formats like Slack, Google Calendar, and Jira. With Coda's building block system, you can easily create your unique documents with a range of graphical embellishments. It also simplifies cross-team communication by compiling the best apps for communicating with others on your team.
10. Gumroad
When it comes to the typical entrepreneur, they are most likely in the tech field. However, that's not always true for people who want to become entrepreneurs themselves. Many people want to have their business based on their creativity.
If you want to create a podcast, do illustrations, or produce beats and offer an online course, you can sell your creations with Gumroad. This app is designed for artists who want to be their own bosses by selling their creativity on this platform.
11. Landbot
Chatbots are a useful tool for businesses and helpful resources for customers. The chatbot can greet website visitors, help them find the information they are looking for, and collect solid leads for a person to follow up on. But you can not impress your customers with pre-made chatbot answers – personalized bots are necessary.
Landbot is an app that lets you create your own chatbots guided by conversational prompts. With a straightforward workflow, you can link the different parts of the conversations together. And with WhatsApp integration, people who like your brand can find it in those chats where they already are.
12. Zapier
Zapier is a service that connects multiple applications. It allows you to automate and speed up your workflows by combining app data in an automated process.
Zapier is a fan-favorite no-code app that helps you meet business needs by tying many services into automated workflows. Zapier lists Twitter, Dropbox, and Shopify among its popular tools. The automation also extends to various other platforms like Slack or Google Drive, allowing your business to stay in touch with its customers remotely while effortlessly taking care of corporate tasks.
13. Thunkable
With a no-code platform like Thunkable, you can build and launch your digital creations. This is a great alternative to programming apps from scratch.
With Thunkable, you can create functional components and flows with drag-and-drop functionality. Your final app creation will work on both iOS and Android without you having to change anything yourself! Thunkable offers a wide range of free open source projects, so you can create native apps without having to start from scratch.
14. Typeform
If you want to create sign-up forms or surveys or find ways to generate leads, Typeform is a great no-code solution. Typeform makes data collection easy and provides a great user experience that can be fully customized to your brand.
Typeforms are so easy to create, and we have many tutorials on Webflow College that show you how to integrate them into your no-code stack. Typeform offers a variety of form types – quizzes, surveys, tests – that can be used in many different situations, such as collecting feedback or generating leads.
With Typeform Professional, you can create personalized question paths and logic jumps so you can build tailored experiences for different personas and customers. These experiences are more important than ever, and Typeforms lets us do just that.
15. Glide
Glide lets you turn your Excel file or Google Sheet into a powerful progressive web application without programming knowledge. This is an accessible no-code platform for beginners and experts alike using templates and pre-built components.
The no-code platform allows you to easily create applications for specific business processes. For example, an app that monitors your sales pipeline or manages your inventory.
16. Hubspot CMS
Hubspot is popularly known for its Sales Hub or CRM features. But an often overlooked feature is the CMS. 
It provides business owners with an easy way to build websites, landing pages, blogs, and any content they need. It has various templates to choose from, they are fully customizable, they have a responsive design, they fit right into the existing workflows, and have unlimited possibilities.
17. Code2
Code2 is a no-code platform that helps you build custom responsive web apps without coding. Code2's advanced visual editor and drag-and-drop interface make it possible to create scalable web apps with pixel-perfect designs and powerful workflows, and setup hosting scaling.
It has an all-in-one no-code platform that lets you build and launch customer-facing web applications without having to worry about deployment, hosting, or limits on the number of users or data storage.
18. Carrd
Carrd is a no-code tool for simpler web projects. But don't be fooled by its simplicity, Carrd is as powerful as the other tools, but with different aims.
Carrd lets you build one-page websites that can be customized using templates or custom-made from scratch thanks to their simplicity and price point. Carrd has found a spot on this list due to these qualities.
19. Quixy
Quixy is a cloud-based software development platform for business users.
It removes the need to burden IT with applications, and lets business users build their own apps without coding skills. With Quixy you can automate workflows for business evaluation and processes in 10x less time than it would take using traditional methods of application building.
20. Bravo Studio
Bravo Studio gets it right by prioritizing design. We know that building the app is important but Bravo Studio does more than just build apps (which we are grateful for).
With any third-party API integration, this no-code tool lets you build complex apps and helps with testing and publishing.
21. Memberstack
You need to ensure that users come back after signing up, which is why we need a login/sign-in function.
However, if you're entrusting this responsibility to an in-house developer then it can be hard as they may not know how to build it and there are many tools that could do the same job. One such tool is Memberstack, which offers many features like secure login and integrations with Zapier or Integromat; additionally, they have secured a perfect match with Webflow.
22. UserGuiding
You've now developed your website or web app using a no-code tool, but what are you going to do about onboarding new users? Well, there is a way to create the best user onboarding experiences without coding even that would be worth talking about.
UserGuiding is an onboarding tool that will help design and execute the perfect user experience for your product.
23. Otter.ai
There's something really fascinating about voice technologies. We still don't fully understand what it can do, but with every new thing companies like Otter.ai come up with something we never thought would be possible.
With features like live transcription, automatic meeting note summaries, and easy recording options there is an interactive experience to consider that we never thought would happen.
24. Notion
Notion is a workplace tool that facilitates collaboration. As the team behind Notion claims, it really can be all-inclusive. With this app, your company's teams and departments can work together to create tasks, track processes, and do more.
The whole idea of Notion is that they give you flexibility when needed in an out-of-office environment. They succeed at doing what they set out to do quite well.
25. Workiom
Workiom is a tool that integrates all aspects of your business. Workiom has been designed to help you get the best out of every process without any coding. With all the features you need to create a space for your team and the whole business.
Conclusion
It's exciting to see so many no-code development platforms allowing non-programmers to create. No-code platforms do not mean anti-code. There's always a place for developers and their expertise, but there should be no reason people can not get into entrepreneurship or business without knowing how to code.