The current generation is all about innovation. And in this era of innovation, there is no shortage of people with new ideas and visions. A handful of these thinkers turn towards entrepreneurship and change the way the world works.
While all that may sound great, most people presume entrepreneurs to be something that they aren't. Call it an overdose of Hollywood movies or simply the spread of misinformation, the majority of the people in today's world don't see entrepreneurs for who they really are. They look at them as some kind of different class of people.
And that may be true to some extent. But there are still a few myths about entrepreneurs that need busting. So, let's get to it.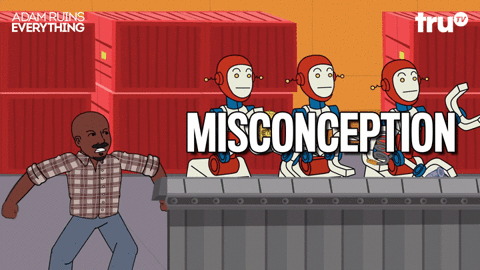 Entrepreneurship is a shortcut to be rich
Nowadays, everyone sees entrepreneurship as a treasure map. Get on board, and get rich. But in all honesty, the path of an entrepreneur is a very difficult one. Ask any successful businessman and he'll tell you what all he had to go through to get to where he is now.
While it's true that with a good idea, great determination and perseverance, an entrepreneur can make a fortune without an upper limit, it's of utter importance to remember that it isn't going to be easy. So, to summarize, entrepreneurship might lead you to money, but it is in no way a shortcut to wealth.
Entrepreneurs know the secret to success
Yeah, a highly successful entrepreneur's story can be very inspiring and motivational. And yeah, they knew how to get to where they are, essentially their formula to success. But people somehow manage to cram in the far fetched idea that entrepreneurs can turn dust into gold in their heads. They believe that entrepreneurs know a way out of any situation and their advice could help them make their business better.
Sure, a little advice never hurts and most business professionals might even be able to help you out, but doesn't it feel a bit too much to assume that they have a secret formula or recipe for success?
Entrepreneurs are born to lead
This is the biggest misconception you can harbour about entrepreneurs. Sure, most of the big names you hear are people who are great leaders. But, the truth is, entrepreneurs, come in all shapes and sizes. They can come from any background and can house any sort of personality. They could be introverts or extroverts, rich or poor, "idea people" or grunt workers, anything at all. So, presuming that only extroverted individuals end up as successful entrepreneurs is wrong.
So, here were the 3 biggest myths about entrepreneurs that are not true in a huge sense. Hope your mind is now clear of any misinformation.