Launching a business is one of the most stressful times of a person's life. There are so many things that need to be done that it can be hard to know where to start. It's important to make sure you have everything you need to succeed after you create your business plan. Here are the top 7 things every entrepreneur must do after creating their business plan.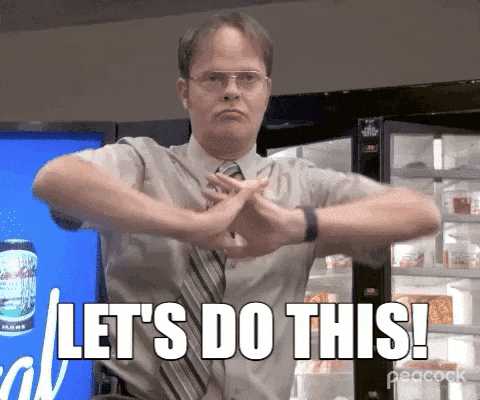 Get your finances in order
A business plan is great at helping you focus on the most important things. But there are still some costs that you need to pay off before you can move on. If you don't set money aside for these costs then you could find that you run out of cash and can't afford to keep the business running.
If your business runs into financial trouble then it's not good to leave the problem until the last minute. Find out how much you need to start the business and how much you need to live off in order to avoid these problems.
Get rid of any debt you have before you start a business. If you have debt, then you're going to be spending a lot of your time making debt payments rather than building your business. Getting rid of your debt allows you to focus on building your business and making it successful.
Kick-off a marketing plan
When starting a business, it's important to have a marketing plan in place before you start working on your product or service. Think about who your target market is, where they are, and how you can reach them.
It's also important to do a market survey to see if there's a need for your product or service. If you've already built your product but didn't test the market first, then you can use a landing page to test the demand for your product. This is one of the most important things you can do after creating your business plan. You need to do some research and find out exactly where your customers live, what their needs are, and what your competitors are doing. You also need to come up with some ideas on how you can solve their problems.
Find mentors for guidance
Mentors are extremely valuable when it comes to successfully starting a business. They can help you ask the right questions, understand the possible risks, and help you execute well. Find the right mentors because ​​ they can provide you a level of experience and advice that you can't find in any book or on the internet. They might not all be millionaires, but they can all help you build the foundation that will make your business successful.
It's also a good idea to find a community of people who can act as mentors. Some people find it easier to learn from someone who is more experienced than them, and others prefer to learn from someone who is experiencing the same things as them but is a little further along the path. Thus, finding your tribe is one of the things every entrepreneur must do after creating their business plan.
Hire employees and check-in with your team
When you create your business plan, you are essentially setting your team and your company up for success. The first thing that you need to do is set up a hiring strategy. You need to hire individuals that will help you execute on your goals, and you need to hire people that will help your team grow.
Hiring is something that you want to do right the first time because it will be beneficial for you. Once you hire, it is also important to check in with your team and your company. You need to talk with your team and your employees about your plans, goals, and how you are going to address issues that you might have. You need to work on new strategies and ensure that your company is growing.
Keep up with social media
One of the main things new business owners worry about is social media. They worry about how to create a strong social media presence and how to promote their business on social media. If you want to become a big success in your industry you need to be on social media.
Here are a few social media channels that you can chose to be present:
1. Facebook — biggest social network, can be great for brand awareness
2. Twitter — great for real-time marketing, customer engagement, and generating leads
3. Instagram — visual-heavy, great for e-commerce and lifestyle brands
4. LinkedIn — for B2B companies and professionals, a useful platform for lead generation
5. Pinterest — visual content is king here, can be great for B2C and home-based businesses
Get an office space
Creating a business plan is a good first step but it's not enough. You need to be sure you have an office to start the business. Before you spend thousands of dollars to rent a business space you need to ensure you can afford it. Try your best to save some money so you can rent a good place.
It doesn't have to be a huge space, but you do need a dedicated place where you can meet with clients, hold meetings, and keep your books.
And don't be afraid to spend some money on something that's really going to add value to your business.
Have an exit plan
Your company's launch plan may be the most important one you ever have to create. You're launching your startup or growing your company, but chances are that it will end up being taken over by another business or becoming a failure. To avoid this, it's important to have an exit strategy in place.
A plan like this allows you to understand what your exit options are and when they are available. It's important to take some time to think about what your exit plan should include, especially when the amount of investment your venture is looking to get is high. And thus, it is one of the important things every entrepreneur must do after creating their business plan.