An Inside Look: How Financial Services Regulator Work?
The financial services industry is regulated in order to prevent fraud, scams, and unethical behavior. The financial services regulator (also known as a financial regulatory authority) is the financial watchdog who is responsible for regulating the industry in order to protect consumers and businesses. But how do they actually work?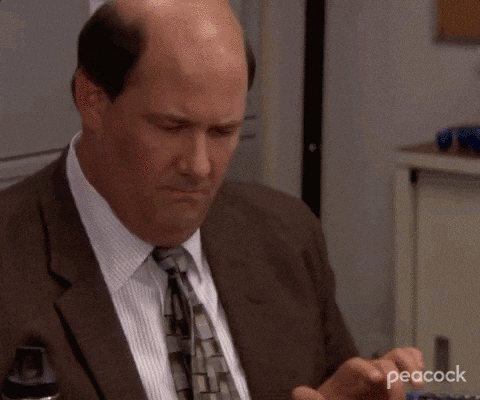 What is the role of the financial services regulator?
The role of the financial services regulator is to work to regulate and ensure the integrity of the industry. This is done in order to prevent any unethical and/or fraudulent activity, and ensure that companies and individuals within the industry operate in a fair, lawful, and ethical way. In the UK, it is the Financial Conduct Authority (FCA) which ensures that the financial services industry operates in a fair, lawful and responsible manner. This means that the FCA works to make sure that the industry is not financially rewarding scam artists, provides protection for consumers when they are being mistreated, and ensures that companies within the financial services industry operate with the same objective of fair and ethical business practices that we all expect.
How does the financial services regulator monitor the financial industry?
The financial regulator works alongside banks, securities companies, insurance companies, and a number of different types of financial institutions, to ensure that companies work for the best interest of their customers. For instance, while the banks are regulated by the Bank of England and the Prudential Regulation Authority, there are various ways that the financial regulator (FR) can monitor and regulate the activities of companies. The bank that issued the bank account may be an official bank, but the security deposit brokers that are located within a bank (also known as branchless or mobile bank agents) are not. In order to be allowed to operate within the banking sector, these agents must therefore be regulated by the FR.
What are the penalties for breaking the law?
The penalties for breaking the law in the financial sector are quite severe. These sanctions range from regulatory fines to imprisonment, and can take up to 10 years in some jurisdictions. The highest fine for a criminal offence in the UK has been £17m (US$24.3m), so consider yourself warned. Financial crime, in general, isn't always illegal. However, most of the time, regulators use criminal sanctions to protect consumers. Many startups, including cryptocurrencies, need to adhere to different regulatory requirements.
What is the role of the financial services regulator in the new era of fintech?
The role of the regulator is to be concerned with ensuring that the financial service industry is free from unethical behaviour, fraud, and lack of consumer protection. There are four levels of financial regulatory authorities: Regulators are regulated by the Financial Stability Board. The Bank for International Settlements (the central bank of central banks) regulates member banks. Each country also regulates some or all of its financial services. The SEC regulates securities companies, and regulates stock exchange markets. The CFTC regulates exchanges, clearinghouses, and futures exchanges. The Federal Reserve oversees foreign banks and other financial institutions. The US has a number of financial regulators.
Conclusion
As you can see, there are a lot of challenges for Fintech businesses who wish to operate outside the scope of established financial laws. This is because regulations are in place to ensure that consumers are protected from unscrupulous business practices. While many countries are developing their own Fintech regulatory regime, there is a great deal of variance between different parts of the world. It is therefore recommended that companies engage in thorough research into the market before making any moves to invest in the tech.
How Do Crowdfunding Platforms Make Money?
It's a question I get a lot: How do crowdfunding platforms make money? The answer is that crowdfunding platforms make money in a variety of ways, but the main source of their revenue is fees. In this post, we're going to go over how crowdfunding platforms make money.
What are crowdfunding platforms?
Crowdfunding platforms are websites that allow people to donate money to entrepreneurs and startups in exchange for future products or services. If you've ever backed a project on Indiegogo or Kickstarter, then you've participated in crowdfunding.
How can you make money on crowdfunding platforms?
Before we talk about crowdfunding platforms make money, we need to talk about how you can make money from them in the first place. When you run a crowdfunding campaign, you set up a special website that lets people (i.e. investors) use your fundraising site to give you money. So why would you do that? Because you want investors to help you raise money to build your company. When you set up a campaign for a startup, you'll usually have two options: Go for a Kickstarter-style approach where you set a goal and try to get as many people as possible to give you money. Or go for an Indiegogo-style approach where you set a goal and let people contribute what they want, not necessarily what you need. Before you choose which approach you're going to go for, you'll need to set up your campaign.
How Fundraising Crowdfunding Platforms Make Money
In this section, we're going to cover the business model of the most popular crowdfunding platforms, as well as the campaigns they support and their fees. What do these platforms do? Crowdfunding platforms offer opportunities to raise funds for a wide variety of creative projects, from film projects to business ventures to personal endeavors. You can set up a campaign through any of these platforms, starting with Kickstarter and Indiegogo. You'll need to choose which platform you want to run your campaign through. Many sites offer advice and assistance if you run into difficulties with setting up your campaign, so you can use that to make your decision. These platforms can help a campaign succeed by lowering costs or cutting fees if they run over budget.
How Equity Crowdfunding Platforms Make Money
Funding Circle is the leading equity crowdfunding platform in the UK, having been active since 2012. They have recently launched an equity crowdfunding platform in the US and in Ireland. In 2015, they secured £155 million for 916 loans. The platform is divided into five market segments. They offer different types of loans, among which the following are quite useful for startups:
Small Business Loans – This segment deals with small loans up to £250,000. Unlike Peer to Peer lending, small business lending is a transaction between a lender and borrower, rather than an investor coming to the market for exposure to peer-to-peer lending.
Personal Loans – You will find personal loans in the personal loans category. Unlike Small Business Loans, there is no exchange of money with a lender.
How Donation Crowdfunding Platforms Make Money
While some donation platforms do make money, most don't. In order to support themselves, most crowdfunding platforms use revenue from transaction fees to keep operations going. So in a nutshell, donation platforms make money by taking a fee on donations they receive. Fundraisers do not receive a transaction fee from the platform, but they can receive a percentage of each transaction they facilitate. When a donor wants to give money to a cause, the fundraiser may have to send a code that is scanned in by a reader on the platform. The donor then pays the platform a fee for this service.
The best crowdfunding platform and how much they charge
There are a number of crowdfunding platforms to choose from, but I'm going to focus on the three main players: Indiegogo, Kickstarter, and GoFundMe.
1. GoFundMe is perhaps the best known and most popular of the three platforms, and the one we'll be discussing most in this post. GoFundMe charges a 1.9% fee for all donations over $20.
2. Kickstarter charges a 5% fee on all payments and merchandise sales. This 5% fee is a flat fee per transaction and not dependent on the amount of money raised. Kickstarter charges a 5% fee on all payments and merchandise sales. This 5% fee is a flat fee per transaction and not dependent on the amount of money raised.
3. Indiegogo charges a fee of 5% of the money you raise, and a payment processing fee of 3% + $0.20 per pledge. This means that if you raise $10,000, you will receive $9,500. If you raise $20,000, you will receive $19,000.
Conclusion
Have you been looking for a crowdfunding platform to help your business and you're not sure where to start? Don't fret! Crowdfunding platforms are relatively easy to set up and use, so there shouldn't be any barriers for you to create your own platform. The main thing is to find a platform that fits your business, the resources you have available, and the way you want to use it.