Are you looking for the best budget planner books to help create and maintain a stable financial future?
Having a budget planner book is a great way to keep your finances in order and reach your financial goals. Whether you're trying to save money, invest in stocks, pay off your debt, or manage your day-to-day expenses, budget planner books can help you stay organized and on track. 
So how do you choose the perfect budget planner books? Many options are available; narrowing down the best choice for your financial situation can take time. This article discusses choosing the perfect budget planner books for you and your financial goals.
What Are Budget Planners?
Budget planners provide a budgeting section where you can write out your spending plan and keep track of the money flowing in and out of your pockets.
Budget planners typically come in both paper and digital forms. They include various financial planning tools and charts to help you stay organized and track your progress toward your financial goals.
Budget planners often include a section to track your monthly income and expenses and a place to record your savings goals. Some budget planners also have helpful tools like expense tracking apps and budgeting spreadsheets.
However, the finest budget planner for you will depend on your requirements, such as how much time you need and if you want weekly or monthly sheets.
What Are Budget Planner Books?
Budget planner books are a notebook or journals to review and track your finances.
Budget planner books can be helpful for both long-term and short-term financial planning. For instance, if you plan to pay off your loans in two years, you can create a timeline and start tracking your monthly progress.
If you have a long-term financial goal, such as retiring early, budget planner books can help you stay on track and figure out the monthly amount you need to save.
Usees Of Budget Planner Books
Budget planner books can be a beneficial tool to save money for a particular purpose. A budget planner can assist you in setting goals and maintaining motivation as you work toward them, in addition to keeping track of your spending. 
Let's look into a few more benefits of budget planner books.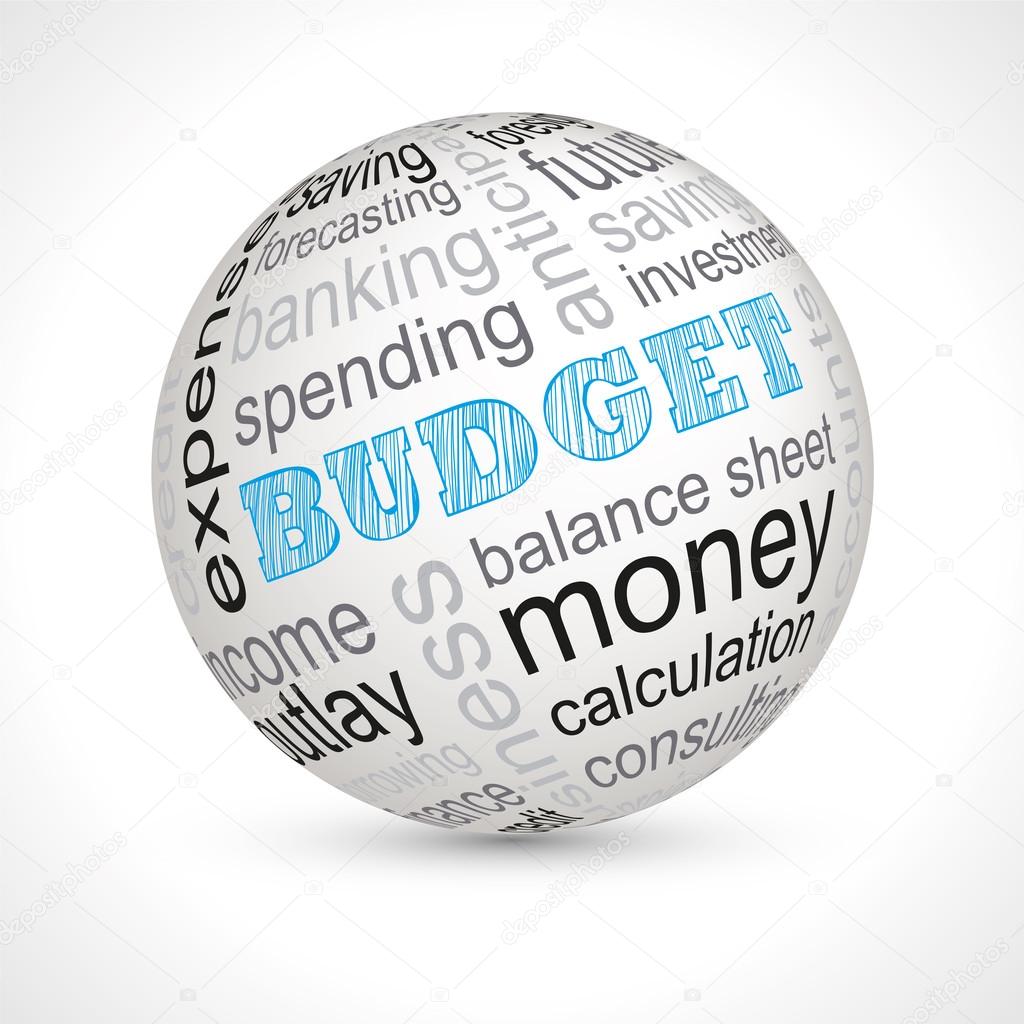 1. Tracking Your Paycheck
Tracking your paycheck will create a budget that fits your needs more leisurely. You follow your weekly, biweekly, and monthly income in your budget binder. Tracking your paycheck will make it easier to manage money better.
2. Budgeting for Your Expenses
Making a budget for your expenses is an important use of your budget planner books. Creating an actual budget can ensure you are spending what you can afford.
You can use this as a snapshot to identify where you can improve. You can see if your spending is more than your income and make the necessary adjustments.
3. Setting Financial Goals
Budget planner books can assist you in staying focused if you're aiming to save money for a specific goal, such as a down payment on a home or a new automobile. It helps to set realistic and achievable goals and allows you to track your progress.
4. Debt Payoff
Even though paying off massive amounts of debt may seem daunting, it is possible with the appropriate approach of budget planner books.
Whatever your financial condition, whether you owe money on credit cards, school loans, medical expenses, or vehicle loans, there will always be a priority list that specifies which debts should pay off first based on their relevance.
5. Staying Organized
Using budget planner books, you can arrange your finances, keep track of your expenditures, and ensure that you are spending appropriately.
Knowing that everything is accessible and in one place can make you feel less worried and help you maintain financial stability.
6. Planning Your Future
If you have a place to write down your ideas about how your financial future might develop, it might be simpler for you to achieve the goals you set out to achieve. Budget planner books are undoubtedly an excellent way to keep track of your finances and retirement.
Features To Look For When Choosing Budget Planner Books!
There are a few key features to consider when choosing the best budget planner books. These include:
1. Usability
Make sure the budget planner books you select are easy to use and will help you meet your goals.
2. Layout
Consider how the budget planner books layout. You may prefer the budget planner books with different sections to organize your expenses and income by category.
3. Durability
Budget planner books are often used throughout the year and can take a lot of wear and tear. Make sure the one you select is durable to last and help you stay organized for years.
The pages of a durable planner should be shorter than the cover for further protection, and it will have a hard cover with a protective finish.
4. Price
Budget planner books come in a range of prices. However, it's essential to focus on something other than the price. Instead, look at the budget planner books' features and ensure they meet your needs and budget.
The best budget planner books for you is the one that helps you reach your financial goals. The price will depend on the features and usability of the product. Budget planner books generally range from $10 to $100. You can also find budget planner books as a bundle, which may make the investment more affordable.
5. Refund policy
Budget planner books are an investment, and you can read the refund policy. Find out if the company offers a money-back guarantee so you can return the product if you still need to meet your expectations.
Top 5 Budget Planner Books For Budgeting Your Finances!
Now, look at the list of the top budget planner books you can use to oversee and manage your spending.
1. Clever Fox Budget Planner
These budget planner books will help you track your monthly expenses and help you save money. By tracking your income, expenses, debt, payments, bills, and total cash flow, the Clever Fox Budget Planner enables you to create and meet your financial objectives.
With this planner, you will keep track of all your financial information in one location. You will never forget a payment since you'll receive reminders to help you achieve financial stability. The expenses can also be split into categories for ease of review at the end of the month.
You can use this planner to identify areas that need work to manage your funds better. You can keep track of all your financial information using the heavy 120gsm no-bleed paper that is available in A5 size.
Due to its modest size (5.8″ X 8.3″), certain users might find this planner unsuitable. The pages lay flat, which could be problematic if you're trying to write. Examples are available to get you started and provide a bookmark for quick access.
Pros
A monthly planner to help you identify spending and income
Pocket to save all of your receipts and bills
Assembles all data in one place
Quick access
Cons
The pages are relatively small
Runners don't lay flat
2. GoGirl Budget Planner
This reasonably priced organizer is the finest budget planner books for college students as it costs less than other models. You can stay on track by using it to keep track of all your purchases, outlays, and bills.
With the GoGirl Budget Planner Books, you may identify all upcoming payments, debts, bills due, savings, and cash flow to set financial goals. It can also remind you of every forthcoming transaction so that you can prepare ahead of time. Each spending category is set before the month even starts.
This lightweight custom planner is convenient to carry in your purse as it is only 5.3″ X 7.7″. The PU vegan leather cover includes an elastic band and a pen holder.
You can set your financial goals and plan to attain them using the thick pearl white 120gsm smooth paper. However, there needs to be a calendar or area for recurrent costs.
Pros
inexpensive and simple-to-use planner
enables you to define and achieve financial goals
It helps you stay more organized
Using a habit tracker to manage your finances better
Cons
There is no calendar.
The costs section is inadequate.
3. Legend Deluxe Budget Planner
The Legend Budget Planner Books are a recent entry into the budget planner market. It stands out from the competition with a lovely embossed cover. The durable bleed-resistant pages of the A5-sized (5.5′′ x 8.3′′) Legend planner ensures that your writing won't transfer to the following page.
It includes the typical budgeting spreadsheets, making them appropriate for novice and experienced budgeters.
It is a premium planner with a lavish faux leather cover that is vegan-friendly, and it also offers gold foil embossing options on several of the planner covers.
Each planner includes a set of stickers for handling your funds. Given the limited size of the sticker sheet, you may need to purchase more in the future if you prefer to use many decorations.
Pros
premium quality pages that don't bleed
ideal for beginners
sturdy with a stunning patterned cover
has additional customization options, as there are no spending categories.
Financial sticker sheet
Cons
Small in size
Not enough pages to write between months
Few spaces for debts
4. Erin Condren Petite Financial Planner
Look no further than the ever-popular Erin Condren designer Budget Planning book for tracking your monthly expenses. This budget planner book's goal-tracking charts and weekly and monthly spending spreads will help you stay on target.
Source
This is the finest budget planner for beginners since it enables you to start curbing your poor spending habits and gives you more control over your life. It has an encouraging phrase on the cover and a vibrant, energizing color scheme.
With a size of 5.7″ X 8.25," it is a bit larger than other planners. However, you can still fit this planner in your handbag or backpack, owing to its compact size. It comes with a sheet of stickers for highlighting related to money.
Pros
A vibrant financial planner with inspiring quotes
ideal for beginners
Spreadsheets for recording bills
checklist for tracking your expenses
a set of money-related stickers
Cons
Very thin papers
No monthly calendar
5. Limitless Mindset Budget Planner
This is a large, comprehensive planner which is the best budget plan for families and couples. It has a solid faux leather cover and a 6″ X 9″ sheet where you can fill out all the details of your income and expenses.
With two pockets—one in the front and one in the back—where you can store receipts, bills, and emergency cash, this Limitless Mindset Budget Planner with 80gsm paper is functional enough to keep track of your financial information.
The planner includes worksheets to track your spending, bills, income, debts, and costs. This undated, two-year planner can assist you in setting aside money for a new business or home.
Pros
Long-term, goal-oriented durable planner
advance by two years
Extra-large size allows you to write all the details
includes money envelopes
2 pockets for bills and receipts
Cons
The paper is too thin
There are no instructions to assist
What to Avoid When Choosing Budget Planner Books?
While budget planner books can be a great way to reach your financial goals, you should avoid a few things when choosing a budget planner.
1. Don't Overcomplicate
Budget planner books can be simple and filled with the necessary features. It's essential to find a budget planner that is simple enough for you to use. A budget planner that is too complicated will be difficult to stick with, and you won't get any real benefits from using it.
2. Don't Tackle Too Much
Aim to focus on just a few financial targets at once. It is essential to concentrate on one financial goal and stick with it until you've reached your desired outcome. Trying to tackle too many financial goals at a time can make it challenging to stay focused and achieve accurate results.
Wrapping Up
Choosing the best budget planner books for your financial goals can help you achieve financial success. Budget planners can help you track your income, expenses, and savings, making it easy to plan for the future and set financial goals. Many choices are available, so make sure to find one that suits your needs.
Once you know what budget planners have to offer, it's time to select the best one for your needs. Make sure to choose the budget planner books that support your financial goals and help you reach them.
FAQ
How do budget planners reduce expenses?
A budget planner enables you to spot potential areas of excessive spending so you can take the necessary action to cut back.
What is the purpose of the budget?
Budgeting improves financial stability. By keeping track of spending and adhering to a plan, a budget makes it much easier to settle payments on time, establish an emergency fund, and save for major purchases like a car or home. Therefore, creating a budget improves short- and long-term financial stability.
What are the most frequent causes of a budget plan failure?
Budget failures occur most frequently due to unrealistic goals that some people establish. It can be difficult to expect your budget to resolve all your financial issues, even while every decent budget strives to take your economic history, requirements, and aspirations into account.
Why is setting a budget is crucial for your financial success?
By creating a budget, you can track every expenditure in detail. Budgeting will prevent you from running out of cash and from saving money in the right ways. Making a budget and following it will enable you to avoid overspending and living from paycheck to paycheck.