When we talk about crowdfunding, the ultimate issues are crowdfunding, how to raise money and where to raise money. Hence, Crowdfunding sites for individuals who need to raise funds for medical bills, charitable causes, or unexpected expenses. These websites offer different features, pros, and cons, as well as costs depending on your intended purpose. Fundly and GoFundMe are two of the most popular crowdfunding sites for individuals to raise money for medical bills, charitable causes, or unexpected expenses.
Fundly and GoFundMe are two of the most popular crowdfunding sites for individuals to raise money for medical bills, charitable causes, or unexpected expenses. Fundly has a broader scope of usage, while GoFundMe focuses solely on personal fundraising, with some exceptions made when groups raise funds together. It's up to you what type of website fits best into your needs!
There are many options when it comes to crowdfunding. But which one is best suited for you? Then, this article is the ultimate guide for you to understand crowdfunding and about their website's (Fundly and GoFundMe) features, pros and cons, and most importantly, comparing Fundly vs GoFundMe.
So, before getting straight to the comparison, first, we need to know about crowdfunding; here are some things to know about crowdfunding:
– It's when a "crowd" funds something, not one or two major investors.
– There are four different types of crowdfunding: rewards, donation, debt, and equity.
– To run a successful campaign, you need to capture backers' attention and convince them your project is worth their investment.
When evaluating platforms, keep in mind the overall platform and the types of crowdfunding they support.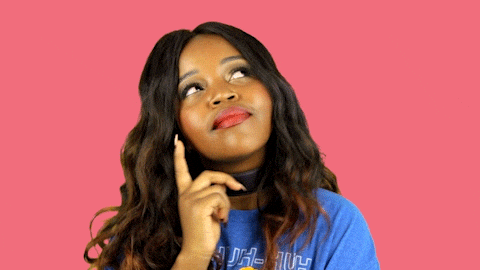 The three categories we'll explore are as follows:
Type of Crowdfunding
Why are the websites designed? It can be challenging to find out which platform is best because each website has different categories of campaigns. You'll want to consider what movement you're planning on running and where it falls under a specific category.
Pricing
While most crowdfunding platforms allow you to create a campaign for free, if you receive cash, you will be charged two fees. The platform levies the charge when your supporter collects their donation. Your credit card company may also charge a fee in addition to the payment processing service's integration charges— which vary depending on the payment processor your website uses.
The fee is typically a percentage of the funds raised plus a per-donation amount. It helps you set your fundraising goal, knowing how much costs are removed from the total donations if you choose a website with lesser charges.
Features
The features that come with your crowdfunding website, including sharing and personalization options, are all great ways to attract more potential donors and optimize your fundraising page so that more people may learn about your cause, which includes social connectors and personalization.
Fundly vs GoFundMe Features comparison:
Fundly's purpose is to make it easier for people to share their stories and raise money. It provides a range of features that makes this possible, including the following:
Photos and videos are prominently presented on each campaign page.
Interactive slideshows can be made by combining Vimeo, Facebook, and YouTube content.
The campaign may be shared with only one click, thanks to the Facebook OpenGraph connection.
You can check who supports or gives towards the campaign through its activity feed online or mobile without any minimum amount being met.
The GoFundMe platform enables people to raise money for charitable causes.
Organizations can organize online campaigns and receive donations when they reach their goal without time limits on campaigning or deadlines.
 Donors have access through the platform's mobile app, making it easier for organizers to manage their campaigns wherever they are or whenever any issues might arise during the process. 
The only requirement of having an account is being 18 years old or older in order not to infringe upon anything else associated with GoFundMe's regulations and policies here.
How long does it take for GoFundMe and Fundly to deliver funds?
It's critical to receive the money you've raised through crowdfunding as soon as possible. A delay in getting funds can be detrimental when you need cash straight immediately following a natural disaster or an emergency pet procedure.
Some crowdfunding platforms retain funds for seven to 30 days before allowing withdrawals. Others release monies the same day donations are received. It's critical to understand the withdrawal timeline for the platform you choose.
Whereas, In GoFundMe, you can immediately withdraw your funds from GoFundMe. You will receive your funds within 2-5 business days after setting up withdrawals.
Whereas in Fundly, as soon as you start collecting donations, Fundly allows you to withdraw your funds. Deposits take 2-5 business days to arrive after you've set up withdrawals.
When it comes to the safety of its clients
GoFundMe offers the GoFundMe Guarantee, and Beneficiaries can rest assured that they would be getting protection in the unlikely event of fraud. When using a crowdfunding platform, a fraud protection guarantee ensures that organizers and funders are all protected by providing this level of security.
In contrast, if fraud happens on Fundly's site without warning, preventive measures are taken beforehand. While they don't offer insurance protection (similar to what GoFundMe does), no one is held accountable. There is no guarantee at all given by them.
To do more, check out Fundly Connect and find volunteering opportunities that suit them.
Do their blogs offer tried-and-true fundraising methods?
When you're starting a new project, it's always helpful to have a lot of resources at your disposal. A successful crowdfunding site would provide clients with information that answers their basic inquiries and provides insider insights to help them succeed.
The GoFundMe blog is a wonderful place to start if you're seeking authentic materials for raising money. It not only provides crowdfunding-specific information but also provides a wealth of options on how to obtain financial aid through government and non-profit initiatives.
And if you're looking for fundraising ideas or suggestions, look no further. The blog pieces devoted to crowdfunding advice cover anything from adequately appealing donations to fundraising event ideas.
The Fundly blog includes fundraising strategies and other important information for anyone who wants to start a fundraiser.
Does GoFundMe or Fundly provide customer support?
If you run into a problem and need technical support, it's crucial to get help ASAP, so your fundraiser doesn't screech to a halt. GoFundMe provides best-in-class customer service when you contact them – the personable Customer Happiness Agents at GoFundMe are real people ready to help anytime, 24/7 via rapid email support. Fundly offers friendly customer service via email; one of their agents will reply in 25-26 hours.
Cost (Fundly vs GoFundMe)
Once your donation has been approved, Fundly will deduct fees from the balance before the funds are made available to the participants. It has a 4.9% platform fee for every campaign.
On the other hand, GoFundMe charges no fees for their services or taking the prices off the donation's credits. However, you have to pay credit card processing fees during payment.
Pros and cons of Fundly vs GoFundMe
1. Fundly
Pros
Fundly is a service where you can put up your campaigns and encourage people to donate. It has a simple interface that allows you to manage all of your campaigns quickly, which means it's easy to create one on the spot when needed.
You don't need to be a skilled writer or marketer to create a Fundly campaign. You can quickly tell your story on Fundly by using the platform. Plus, you're able to generate more empathy because of that, which leads people to donate more than they would without knowing who you are and what your cause regards.
Cons
Fundly will take a percentage of whatever money is donated to cover their administrative costs. Although many crowdfunding platforms do this at a similar rate, some do not. If you're trying to save money for a particular purpose, every penny counts when it comes to withdrawal.
If you're raising money for a good cause, a donation through Fundly may not provide the same tax benefit to individual donors as a direct donation. The disadvantage was mitigated to a great extent in 2018 by tax law changes that increased the standard deductible in the United States. However, it may still apply to more significant gifts.
2. GoFundMe
Pros
GoFundMe, the site is free. No platform is free as of October 2018 for most users. While you have to pay credit card processing fees during payment, donors can pay these fees and give money in return with their donation.
The website runs solely on donations and never cuts out what founders raise through this service. It's powerful when people can share your campaign with ease on this website and go viral quickly through social media as well.
Cons
Using GoFundMe in the United States necessitates submitting your Social Security number for tax reporting purposes. Whenever asked questions regarding your Social Security number, you're putting your identity at risk of a data breach. This or a similar condition is present on many crowdfunding platforms. Therefore it is more of a general issue than a specific one.
Withdrawing funds can be difficult. There's the "ordinary" way, which deposits funds directly into your bank account. Whether you choose to set up a campaign using PayPal Giving or Stripe, the process is slightly different.
Even in their troubleshooting instructions, GoFundMe states that you must contact customer care before receiving your funds if you don't see specific alternatives.
Which is Better: Fundly vs GoFundMe?
If you're looking to raise money as an individual or a group, GoFundMe is the obvious choice. You'll pay fewer costs, have a similar website layout, and be able to publish content about your needs on social media.
Fundly may be a better alternative for groups or people with a significant Facebook presence. Despite the additional expenses, your message presents in a way unlike anything else accessible on any of the leading crowdfunding platforms today.
You'll be able to pick which is best for you after reading this article and evaluating the individual benefits and disadvantages.
Conclusion
Now that we understand Fundly vs GoFundMe, we can examine what the future holds for both fields.
In light of all the crowdfunding sites that exist, it's essential to research what features your campaign will need before launching a new one. To do this, take inventory of your focus and goals for the project as well as the needs you'll be funding.
Now that you've explored these two crowdfunding options, you should feel empowered to start your fundraiser. As with any other service out there, the real test will be whether or not it meets your needs and expectations.
However, suppose you're still in the market for a top crowdfunding solution, and you'd like to explore other alternatives of crowdfunding beyond Fundly vs GoFundMe. In that case, you might want to consider reading this article.