How this healthcare startup raised $12.9m to build AI based platform?
H1 Insights, a healthcare startup that develops AI-connected technology to connect healthcare and life science professionals, recently announced its $12.9 million funding round. The new investment will allow the company to further develop its AI-based product for a range of medical conditions.
The New York-based company was co-founded four years ago by Katz and Zachary Feuerstein and now has 25 full-time employees. It has successfully raised $20 million till date. Read the article to see how they did it and what their platform provides.
How did it grow?
The novel coronavirus pandemic ignited renewed interest in H1's innovative platform. In the face of this new threat, many businesses are turning to H1's expert-finding database, which is being used by bio and pharma companies to find experts in various health fields. The system is already immensely valuable, and with more demand from private businesses and governments, it's a good bet that the rate of growth will continue.
"More than 35 life sciences, pharma, and biotech companies are using H1's database"
More about the company's platform:
Ariel Katz (CEO, H1) told VentureBeat that "This powerful solution in the market didn't exist before H1."
He further mentioned that just like how other industries use LinkedIn Sales Navigator to network and engage with professionals, H1 was created to do the same job for the healthcare industry. Their main focus is on biotech, pharma, hospitals, medical devices, medical schools, and health systems.
H1 uses a dataset of over 8 million physicians, researcher, nurse, pharmacist, and administrator profiles that are based in over 70 countries, 160 million peer-reviewed publications (and citation counts), 16,000 health care organizations, 350,000 clinical trials, 3 billion diagnoses, 2 billion procedures, 700 medical societies, and other proprietary scholarly metrics that are updated every week.
The company has also claimed to capture data of over 95% of health care interactions in the US alone, which includes information on the nature of the interaction, the patient's response or treatment preference, and the doctor's spoken language. The data can be anonymously used to identify treatment leaders and examine their tendency to prescribe certain medicines or procedures.
But how does it work?
The users of H1 are given relevant codes that can be used by them to identify physicians according to their needs. Users can find a profile of each professional on the platform, which will showcase their publications, payments, trials, social media history, congresses, contact information, and much more.
Users can also use filters that are categorised, for instance, into institution type. The data can be cross referenced with referral trends to see which practitioners need referral partners. This information can then be exported to customer relationship management services, like Salesforce, Veeva, and Microsoft Dynamics.
In an effort to combat Covid-19, H1 decided to offer free access to its users who are in need of medical supplies. But it's just for a limited time. In this time period, users can easily view a subset of H1's corpora. This would include trials, journal articles, science congresses, open payments.
Menlo Ventures led H1's latest round of funding (Series A), where companies like Novartis DRX, Baron Davis Enterprises, Y Combinator, Jeff Hammerbacher, ClearPoint Investment, Underscore VC, and Liquid 2 Ventures (a seed stage fund led by Joe Montana) participated.
Menlo Ventures partner Greg Yap also announced that he will be joining H1's board of directors.
How Rappi's Co-founder Andres Bilbao nailed every failure
Failure has been viewed as a negative word by many, but this couldn't be further from the truth. When it comes to building a business, failure is actually an important step towards success. Let's look at how Andres Bilbao, Co-Founder of Rappi – a Latin American SuperApp that has been defined as the fastest-growing company in the region, has embraced his failure and worked around it to build success.
Mistakes, Rejections, and Failures Are Part of Life
As we grow up, we face challenges and failures even at our early age. Like a normal person, Andres Bilbao also had his fair share of challenges and failures. Growing up, Andres trained swimming competitively, and for many years, he continued doing so. But his perseverance of reaching 90 KMs of swimming lengths per week did not even land him in the Olympics.
Academically, despite trying his best, Andres never got any distinction during his college time. His seemingly "unfortunate" lifestyle continued outside school. Even though he landed a job after college, his then employers weren't even interested to consider him for any leadership training being offered by Schlumberger, Siemens, Cemex, etc. During those times, Andres was very focused on building his corporate career that it didn't occur to him to even start his own business.
The Importance of Failure in Personal Growth
And so, as technology-driven businesses, back in the early 2000s, were considered the highest growing industry, Andres stuck with his corporate job that he "mastered" during his time in the university. Then, despite all his all-nighters and hard work for two years, inevitably, Andres was let go from his corporate job. Looking back, Andres now realized that during that time, he was bullied by his employer into signing his resignation letter which inadvertently forfeited the compensation he would have a right to by law.
Moving on with his life, Andres has then tried applying for several positions in companies like Cargill, Kimberly Clak, family businesses and others, but all his efforts back then was futile. He tried applying for an analyst position at Mckinsey – where he got to the last round of interviews, but was let down in the end.
Trying to support himself, while trying to also build his career, Andres broke his promise to himself of not working at a manufacturing site. When jobs in his chosen field were scarce, Andres decided to take a job in beer manufacturing with SAB Miller because as it was the only opportunity available to him at that time.
Failure Is the Way to Success
Not giving up on his corporate dream, Andres then decided to continue his studies and take up higher education. But even in this arena, his fair share of failures caught up with him.
He had to retake the GMAT exam because his first score was too low to be considered. On top of that, his business school applications were rejected or were not selected. And when bad luck struck further, his application for Berkeley Haas was not even considered due to some technicalities with his TOEFL exam.
Fortunately, he was accepted for the MBA program at The Tuck School of Business at Dartmouth. But even though he had an MBA to back him up, luck was seemingly not on his side. A partner at the Boston Consulting Group rejected his internship application because he was "too Latin" for them. Consulting companies like Deloitte, Monitor, and Parthenon did not even bother to consider his application because he was a foreign student.
And as rejections keep on piling and piling, Andres feared that he might not be able to pay for the >120K USD debt he took out for his studies. To make matters worse that they were, he even failed one subject during his MBA.
Finally, luck shined upon Andres when he landed an internship with Google. But there was a catch – instead of a US-based position after his internship, he was offered to work in Mexico where he would never have the same level of challenges, mentorship and overall experience he would have had he's been retained in Mountain View. Things turned bright for Andres when he was offered a full time job in Microsoft, however, eventually he was rejected afterwards.
After these series of unfortunate rejections and failures, Andres returned to Colombia and helped Grability – a decision that opened a great window of opportunity for him when others closed theirs on him. While working with Grability, Andres sold a stake for the company that doubled his equity, which has become Rappi's birthway.
People Who Fail Are Better Leaders Than People Who Don't
During the early days of Rappi, Andres was unable to build a reliable operation and had to bring other people to beef up an operation that was more complex than his ability to manage it. At Rappi, Andres was not able to set it up in Mexico, the way he initially intended to do it. Aside from that, Caro who was then UberEats GM gave them an "ass-whipping" for a long time in order for Rappi to be sustainable and fully functional.
Andres was not a perfect leader – admittedly, he had his bad days as well. There where days where he ended up shouting at a group of couriers and even landed on papers – putting his and Rappi's reputation at risk. But Andres knew better. Being at the receiving end of failures and rejection for years, he knew that he had to do better in order to succeed.
In building Rappi, Andres learned how to make crucial decisions that will leave a detrimental mark in his startup. It took Andres more than two years to get involved in the Super Markets Business, and strengthen Rappi in such a way that it can easily fend-off competitors. However, building Rappi's road to success is not a walk in the park. While focusing on building Rappi, Andress admittedly committed the stupidity of not leveraging one of his top skills – recruiting. Failing to recruit able people to aid Rappi led Andres in missing the opportunity to improve all aspects of the organization for the better.
Since then, and after years of failing and learning, Andres has learned to develop his leadership capabilities and has recognized the need to create a more positive and optimistic culture within his teams and at Rappi as a whole.
To this day, despite the success he gained in building Rappi, Andres still has his fair share of failures and mistakes along the way – he even tried to pursue ten (10) businesses that he conceptualized and started but ended up killing them in the process or rendered them futile or stagnant. But with years of experience in failing and rejections, Andres has learned one important virtue in life for us to succeed – we need to keep on trying.
How this female founder built the largest Crypto community and what failures she faced?
Erica Stanford is an entrepreneur with a passion for Cryptocurrency. She founded Crypto Curry Club in 2018 after she recognized a need for a Crypto Community. She is also an author, speaker, blockchain industry reviewer, and a lover of curry. But how did she built the biggest Crypto community in the UK and what were the failures she faced during her entire journey? Let's see that.
How did it all started?
Erica was 19 years old when she went to Guatemala for the summers of 2007, and there she got mugged 4 times. She lost all her credit cards and the only way to get money was to go to Western Union which was far away from where she stayed. She had to walk all the way to Western Union because she had no means to pay for the transport. But she was lucky to find a nice accommodation, whose owner let her stay there on the promise that she would pay them later when she gets money from the Western Union.
It was not the safest place to walk alone but she had no other option. Somehow, she reached Western Union and called her dad to send some money to her. But getting money was not easy at all. It took 3 days to come. She finally got the cash but was it really safe to have cash in a place where you can again get mugged? She questioned herself.
Not only this, but Western Union also charged a 14% fee for the transaction, which made her think about the people who have to live their entire lives in that place.
Now once again, in 2008, Erica decided to take a year abroad in Buenos Aires. It was during the time of the financial crisis. The currency devalued completely and because of this, the economy almost collapsed. People who lived in Buenos Aires became reluctant to keep money in banks and the locals were paid only in the local currency "Peso". The currency was then converted into Euros and Dollars, which was then kept in safes and not in banks.
These two major experiences in Erica's life made her wonder if there was a better way for payments. She went on learning about financial services companies like Western Union and how much they charge people for foreign exchanges. She finally heard about Crypto in 2017 and went into a full geek mode to learn more about it. She said "The most fascinating thing was that you can send it instantly." And if she had Crypto back in 2007, she wouldn't have suffered and nor do people living in that area.
The small steps to building a big community
After learning almost everything about Crypto, she found out that there was no community with whom she could share her knowledge and experience. It wasn't easy for her to meet people. But one day she went to a Christmas dinner event over which she realised that this is something people would be really interested in doing. And hence the Crypto Curry Club idea came to her. She thought to herself that it was a good idea to bring people together.
Erica then went ahead and booked an Indian restaurant in Mayfair, London and invited a few interested people through LinkedIn for the Crypt Curry Event. In the first event, 25 people came in and stayed for like 8 hours. The people said it was the best event they've ever been to and this is when she realised that the idea could actually work because it was a room full of people talking about a common subject they all are passionate about. The events were fun and everyone loved curry. The events started selling at a much faster rate and soon the Crypto Curry Club became the biggest community in the UK.
Growing the Crypto Curry Club community globally
But then the covid hit the world. Initially, Erica thought her business won't be affected. When the UK went into lockdown in March 2020, she thought everything would be back to normal by July. She decided to work on the other side of the business, for example, newsletter, social media, digital brand presence etc. But soon after that, she decided to do webinars and quizzes to engage people in online networking events and to keep the community together.
She thought that it would be a temporary thing and people would love to come back to events once everything goes back to normal. But when things didn't go as planned, she finally decided that doing more webinars would be beneficial for her. Since then, the community has grown a lot and it now also includes 40% international audience. She then started to take more advantage of the whole pandemic situation.
She said "Earlier, it was harder to reach out to people and meet them but now digital platforms have made it much easier to communicate with people from all around the world." Erica also mentioned that she might not have been able to meet as many people in real life but because of these digital platforms it's much easier now. The Crypto Curry Club has also launched its magazine and publications and a few more things are in line to come out soon.
The Failures That Got Her There
Erica, like many of us, has faced many failures and struggles in her life. We wanted to summarise her failure journey in a resume so it would inspire many other people, especially women out there who are wondering if they'll ever make it.
Erica has an inspiring story and her failure resume will make you understand that no matter what titles we are given or how much we accomplish in life, we all face struggles and have those days of self-doubt. These moments make us who we are today.
Check out Erica Stanford's Failure Resume to get inspired:
These two Female Founders have developed a Unique Internship Program for women in tech
Are you a woman with a passion and love for computer science? Then you have come to the right place. Recently, two tech-passionate women Founders partnered with each other to create a technical intern program this summer. The internship would benefit small businesses and startups in the US as well as women who are tech specialists.
More about the female Founders and their organisations:
Rewriting The Code is a non-profit organisation established by Sue Harnett for empowering and supporting women or female students who are building their career in computer technology. Allobee, on the other hand, is a platform founded by Brooke Markevicius, which aims to connect business owners to a less experienced workforce. The workforce mainly comprises professional women who are seeking to do non-traditional work.
How it started?
The partnership between the two initiated mainly because of the common ground and goals i.e. supporting women. Harnett decided to reach out to Allobee's Founder after she spotted a feature on Allobee. She then discovered Markevicius in The Triangle Business Journal, which covers local business news in the Raleigh/Durham, NC area.
After a formal mail exchange, they decided to meet virtually on Zoom. And during their virtual chat, the connection between the two seemed serendipitous because of the common beliefs and vision. They found out how much they both loved tech and how both their organisations vision was streamlined to support women in their careers. Not only this, they also found that they only live less than a mile away from each other.
The initial virtual meet and talk led to the development of a program to help RTC's pool of outstanding vetted women tech students get internship roles with employers through Allobee. Both the Founders had no problem in finding quality candidates. But after receiving a huge number of applications in just three hours, the real problem was to find businesses that would like to hire those interns. The courses of those applicants were coming to an end and the deadline to get an internship was quickly approaching.
How will it help women in tech?
Markevicius and Harnett were determined to enhance the experience of startups and entrepreneurs who are in need of technical talent and thus decided to make a smooth internship experience which would be more accessible for employers and interns alike. They are keen to support women because women still make up only a small percentage in the technical workforce, and this small proportion has been steady since the last 15 years. Moreover, only 6% of Asian women, 3% of African American women, and 2% of Hispanic women are in the computer related jobs.
"This Summer Cohort is an exciting opportunity for the future female tech grads in our program," stated Harnett. "An important goal of RTC's is to open the doors of possibility to our students and introduce them to overlooked positions in computer science and tech, which they may want to pursue post graduation. I hope employers take an interest in helping to launch the careers of these women, by allowing our students to hone their skills and gather real world experience in the field while completing their studies."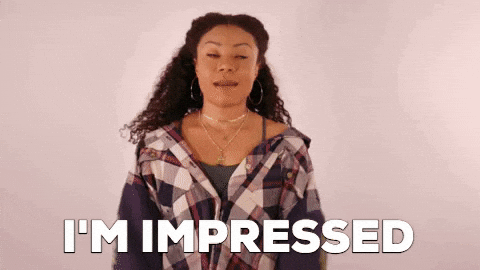 "I've seen the gap, not just in the traditional workforce, but also in the freelance space. There are very few women with technical skills beyond simple website development. I want to change that," said Markevicius. "The best skill I learned was how to code, that's why I have a huge passion for getting women into technical roles."
"Our program is unique in that our interns will receive ongoing support while working on their projects, and the employers will have access to support from start to finish as well," added Markevicius. "We've ensured that the price point is attainable for small businesses and startups with options available for part time work."
How will the platform work?
Allobee's platform will help the interns and clients to match with each other. It will also manage the administrative side of the hiring process and will assist in laying out a project if required. The internship program will be 100% virtual with both interns and employers located around the US. Rewriting the Code's team will provide mentors who will visit throughout the summer and will help in setting up the community events and discussions with the needs and requirements of interns in mind.
More than 80% of women who applied for the internships expressed a desire to work on a project that would make a social impact or something that would benefit others. But the platform allows any company to match with any intern. The company's who are willing to hire a summer intern can fill out Allobee's Client Application for getting started. The work on a single project has been planned to place from mid-May through mid-August 2021.
Allobee will also offer non-technical internships to women who are within their network and are looking to upskill themselves or were laid off due to the pandemic. The women who are seeking internships can apply here. Non-tech internships will range from handling social media accounts like Facebook and SEO-related work to content writing.
Back in January, Allobee also announced that they have successfully raised $500K and in Q2 they will be finalizing their collaborations and partnerships to give their clients and experts a smooth experience. They'll also be announcing their advisory group in the same quarter.
More about Allobee:
Allobee is a platform that was designed for entrepreneurs and small business owners who are overwhelmed by the amount of work. Whether they are in need of business support services like tech assistance, bookkeeping, podcast editing, upleveling visibility, website development, social media, or graphic design, Allobee is a one-stop business solution to give them their time back especially when they need it most. The algorithm that Allobee use connects nationwide business owners to an underutilized workforce of experienced, vetted, professional women who have left the traditional 9 to 5. This provides a streamlined workflow and makes it easier to hire, pay, and manage projects. You can learn more about Allobee here.
More about Rewriting the Code:
Rewriting the Code is a nonprofit organization which was developed for building an international community of exceptional college and women who are just starting out in their careers with a passion for technology. RTC's vision is to empower women so that they can become the next generation of engineers and tech leaders. RTC helps them in career exploration, facilitating community, mentorship, personal and professional development, and hands-on experience by partnering with tech companies across a different industries.