How to Build an Audience for Your Business: 5 Simple Ways to Get Traffic
If you're launching a new business, your goal should be to get the word out that your business exists. The more people who know about your products and services, the bigger your pool of potential customers will be. Here are five ways you can build an audience for your business.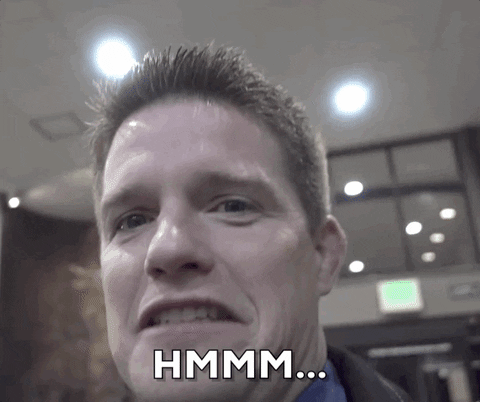 How to Build an Audience for Your Business
Social Media
There is no shortage of social media platforms, like Twitter, Facebook, and LinkedIn, to promote your brand. These platforms are great for building an audience, connecting with potential clients, and finding out what interests them. Go where the people are. Before using social media platforms, you should establish the following questions to answer: Who are you targeting? What is the message you want to convey? Who do you think your ideal audience is? What do you think they want? Then, research to find out what sites are the best for your specific audience. Create your content and share it where your audience can access it. Make sure you provide answers to common questions on your business's site, such as: How can I contact you? When can I expect my order?
SEO
SEO can play a big role in creating buzz around your new company, but it does require a bit of patience. SEO is more than just getting a little bit of search engine traffic. It takes a lot of work and time. SEO has to be in sync with other marketing efforts like social media and email marketing. Once SEO is in place, you'll probably get a bit of traffic from it. It might not be a lot of traffic though. Most businesses aren't going to get a big traffic boost when they start doing SEO right. Even if you get some traffic, you'll want to make sure that it's highly relevant traffic that will bring in customers.
Blogging
One of the best ways to start building an audience for your business is by blogging. You can start a blog for free by signing up with the service WordPress and creating a free, personal website on the platform. If you're not a skilled web designer or blog geek, you can buy a platform designed specifically for blogging for your business. Among the best blogging platforms are Wix and Weebly. Of course, this depends on what your blogging goals are and how much you are willing to pay for the tools. For example, a basic website design for the equivalent of one blog post will cost you under $10 on a decent site. Try to find the platform that's right for you and you'll see how you can build an audience for your business through blogging.
Paid Advertising
The biggest way to market your new business is to advertise. You can use paid advertising on your website or on other platforms, like social media, to create a buzz for your business. Advertising lets you attract people who want what you have to offer, rather than reaching out to people who might be interested in what you're selling. This is the best way to build an audience and get customers to buy your products and services. Writing a blog is another great way to build your audience. Writing for other sites increases the chance that more people will be interested in your product or service. This is also a great way to get started building a client base, because you'll be able to get to know your readers.
Target Outlets for Potential Customers
Whether you sell apparel, offer party and decoration supplies, or carry clothes for pets, you have two main opportunities to reach your audience: shopping centers and storefronts. If you're working in a shopping center, which you are, you have a perfect opportunity to get the word out about your business. Walk around the center, note the businesses in the windows, and point out your store's details. You'll be greeted by eager customers every time. On the other hand, if you run a business from a storefront, you have to let people know about your business. So, print up flyers and hang them in the window to let people know your business is in the area.
Conclusion
Writing blog posts, creating and sharing videos, speaking at conferences, and running paid advertising will help you to gain attention. It will also make your business more visible online. But you must put in the work if you want to see success.
How To Advertise Your Business: The Top 20 Best Tips
Thinking of how to advertise your business through content marketing, video marketing, and social media can help you stay ahead for 2022! Business owners need to harness the changing ways of promoting and attracting attention to remain competitive.
The most significant change has been digital ad spending, which is expected to grow by 12% over the next two years by about 53%.
This means more than half of all advertising budgets have now moved online. The world also needs a lot more focus on social media because COVID-19 will be making our lives much different from what they are currently like.
These are 20 steps of How to advertise your business
People are glued to their screens in today's digital world and spend much of their time on social media sites. With this in mind, it's important to understand how to advertise your business on social media sites like Facebook, Twitter, and Instagram to reach the right audience and generate results. You can't just post something and expect results; you have to know how to advertise your business on social media sites.
1. Set up and verify your Google Business Profile.
Your Google Business Profile allows your company to appear in Google Maps results, the local section of Google Search results, and the Knowledge Panel on the right-hand side of Search Results. It's a free listing that you should prioritize as they improve their ability to tailor their search result to specific locations.
Increasing your number of reviews can also help with this ranking system. The key thing about taking advantage of this service is verifying ownership by creating an account for it with your free My Business Page first.
Hence, you have control over it and can then optimize its settings for more relevant searches on top of increasing review count, which will increase rank too.
2. Create a website
The central element of advertising your business is to create a website. No matter how old-fashioned your company or clients are, every business requires a website. Your website is the first point of contact for current and prospective customers.
Even if they come across you on social media or Google, they'll want to visit your website, which, like your Google listing, promotes your business 24 hours a day, seven days a week.
A good business website is not only a promotional tool in and of itself—it tells the story of your company and what it offers, provides contact information, and reflects the personality and distinguishing features of your brand—but it is also critical for measuring and improving the success of your other promotional tactics.
3. Pay Per Click (PPC) (Search Ads)
Make no mistake about it: Google is a marketing machine. It may appear to be providing you with helpful information and tools (Google Docs, Gmail, Calendars, and so on), but it is only doing so to ensure that you see their advertisements. The Google Ads platform generates 85 percent of Google's revenue.
Google ads have grown in popularity over the last ten years. There were more than 160 billion Google searches per month in 2019.
Google even paid out $2 for each dollar spent on advertising in 2019. One of the best advantages of pay-per-click advertising is that you only ever spend money when a customer clicks on your ad – big or small, companies can benefit from Google's power at a low price.
Targeting and testing specific markets and running niche campaigns means high buyer interest, making it an excellent marketing strategy for anyone!
4. Advertisements on Social Media
Advertising is the economic engine that powers all social media platforms. Social Media is a powerful tool for how advertising your business.
LinkedIn began offering paid advertisements in 2005, Facebook launched ads in 2007, Twitter added ads in 2010, and Instagram launched ads in 2013. TikTok, the hugely popular social platform, has also included advertising.
The world has grown accustomed to seeing advertisements in its social media feeds. Many people will walk right by them, but they will still notice them, which leads to familiarity.
With the development of tools such as Facebook leads forms, the social media platform has expanded how advertisers can reach their target audience. Social Media is excellent for increasing brand awareness as well as business promotion.
5. Email marketing
When you got an email fifteen years ago, you opened it. In recent years, the likelihood of opening all of your emails has decreased. While email opening rates have fallen significantly over the last ten years, the average opening rate in 2019 remains stable at 22%.
Depending on your market, sending emails to consumers may still be viable. Email campaigns, when used as part of a larger strategy, can assist in keeping your products and services in the minds of your customers.
6. Press Releases
Public relations is a powerful media tool for generating publicity. With free distribution through trusted news channels, more people will see it and are more likely to engage with it.
It is straightforward to send a press release to your local and regional news outlets whenever your company does something newsworthy. You can use various websites for your press releases, including PRLog and 24/7 Press Release.
7. Use search engine optimization.
SEO is the most crucial element of how to advertise your business. It's one thing for you to promote your business; quite another for Google. SEO is a set of practices that ensures your company's ranking algorithm is in sync with Google's.
However, because this algorithm has evolved to use machine learning and user behavior to produce the most accurate and high-quality results, search engines also mean optimizing for searchers—especially those looking for what you have to offer.
SEO isn't just one tactic but a collection that works together to boost your ranking. Furthermore, because Google has excellent location-based results, you have just as much chance as big retailers to appear on Google's first page—without spending a dime!
8. Start a business blog.
A blog is not the same as a live journal for businesses. Sure, you can write about milestones and events. Still, a profitable business blog creates educational content in your brand voice.
It helps you in how to advertise your business, centered on questions and terms that your ideal customers are searching for on Google. We briefly mentioned it in the previous strategy, but it deserves its promotional strategy category, so the content is such a vital SEO driver.
9. Distribute your content
A blog that demonstrates your expertise, approachability, and genuine desire to assist your audience is the ideal promotional tool for a company. So, instead of simply publishing posts, promote them! To help you collect leads, use social media, email newsletters, or even turn them into downloadable guides.
Better yet, if you create content with shareability in mind, your blog posts will most likely be noticed by other credible websites, mentioning and linking back to your site on their site or social media feeds, effectively promoting your business.
10. Create listings in significant directories.
Smaller directory sites pull data from larger ones, so if you create listings on the major sites, you'll almost certainly start showing up on smaller directories. To begin, here is a list of the major directories. They are all free, but many have paid options for advanced features.
Google (as seen in tactic #1).
Facebook Relevant niche directories such as TripAdvisor, Angie's List, etc.
BBB (Better Business Bureau)
Glassdoor
Foursquare (Although it is no longer active as a social platform, its data is used by thousands of other platforms.)
Pages in Yellow/White
Bing
Creating a business listing varies from platform to platform, but the process is usually pretty simple. You'll usually start by filling out a form with basic information about your business and then confirm the information by email. Then, you can start actively managing the listing by updating it with new information as it changes.
11. Improve your listings
Making a listing is one thing; it's quite another to optimize it. Filling out every field in your profiles, including photos and reviews, can help you increase the appeal of your business and rank higher in searches.
It's also critical that the information in all of your listings matches the news on your website. It's also essential that the information in all of your listings corresponds to the report on your website. Inconsistencies can cause Google to doubt its credibility.
Finally, monitor your listing and correct any inaccuracies that may occur when listings are auto-populated.
12. Obtain online customer feedback
We already mentioned gathering reviews, but they deserve their section because they are crucial for small and local businesses.
Word of mouth is one of the most effective ways to promote your business to the right people. Reviews on official platforms such as Google, Facebook, and Yelp are even better than testimonials on your website.
13. Maintain a record of reviews and respond to them.
Because many online directories allow anyone to add a listing, even if you didn't list your business, it could still be there, accumulating reviews. Claim your listings wherever possible, and keep a close eye on these sites.
This enables you to respond to reviews, yet another excellent way to promote your company. Not only can you resolve (and even reverse) negative reviews, but your response to reviews (both positive and negative) can reveal your brand's values and give prospective customers an idea of what it's like to do business with you.
14. Prioritize Facebook
Facebook is the most popular social network on the internet, and it can be an excellent way to stay in touch with existing customers while also reaching out to new ones. Promoting your business on Facebook can vary greatly depending on your industry, but here are some general guidelines:
Create a Facebook business page that includes your contact information and a call to action.
Make use of Facebook events to promote and increase attendance at your events.
Organize Facebook live sessions for tutorials or behind-the-scenes peeks.
This social media platform has over 2 billion monthly active users, so it's no wonder that businesses use it for marketing their products and services. On Facebook, there are different ad formats that you can choose from based on your business goals.
For example, if you're targeting new customers, Facebook ads are a great option since they're affordable and have a high click-through rate.
If you're trying to grow your email subscriber list, Facebook ads are also a great option since they allow you to collect emails from interested consumers.
15. Use LinkedIn to connect and contribute.
LinkedIn is more than just a place to post your online resume; it's also a place to participate in group discussions, connect with potential customers, form new partnerships, and do general online networking.
Potential customers can conduct research on you or your company before doing business with you to learn how many employees you have and more about the company's personnel.
You can also indirectly promote your company on LinkedIn by participating in group discussions and providing links to relevant content on your website.
16. Post videos on YouTube
Video marketing is an excellent way to promote your company, and YouTube allows you to do so for free! Promoting your business on YouTube is an effective way to connect with potential customers or clients.
Making a quick overview video of your company and then uploading it to YouTube gives you an excellent sales tool that you can post on the homepage of your website or send to prospective clients in emails.
17. Promote on YouTube
Like the other paid strategies mentioned in this post, YouTube advertising can be an investment that pays off if done correctly.
You can advertise on YouTube by making video ads that play before videos in relevant categories or placing text ads in search results.
18. Use Instagram to interact with your audience.
Instagram is the most popular social media platform, despite being one of the more recently launched platforms. There are numerous ways to use Instagram to engage your audience and promote your business, thanks to its diverse posting formats (permanent images, short-lived Stories, IGTV series, live sessions, Story Highlights, and more). You may:
To increase your reach, use hashtags to promote your sales and deals.
To generate positive buzz, hold contests with a free or discounted product/service (and obtain a list of leads to reach out to).
To distinguish yourself as a go-to resource, provide advice and tutorials.
It is a great way to show off your brand and tell people what your business is all about. The more engagement you get on your Instagram posts, the better.
You can increase engagement on your Instagram posts by asking questions, posting poll options, or starting a discussion on a topic relevant to your business.
19. Tweet about it
Twitter is yet another free online marketing channel where you can promote your company, mainly if your target audience is between the ages of 18 and 24.
It takes a little more effort to build an audience, but if you're consistent in your efforts, you'll be able to master the platform and reap its benefits.
20. Take a look at Pinterest.
While Pinterest is primarily used to share photos, your photos can be linked back to your website, creating an opportunity to promote your company and drive more traffic to your website.
Pinterest is beneficial for e-commerce businesses to reach a female audience (Pinterest users are heavily skewed towards the female demographic). If this describes you, you should think about joining the Pinterest network.
Conclusion
Whatever your budget, there are many options for promoting your business. Implementing the strategies in this article will undoubtedly pay off, mainly if you review and revise your plan regularly. Follow these 20 steps for how to advertise your business.
How To Create A Facebook Business Page: Ultimate Guide 2022
Facebook has changed the way the world interacts. As the world's largest social media platform, it is unsurprising that Facebook has taken the world by storm. Facebook has over 1.4 billion active users as of mid-2018. This article will teach you how to create a Facebook business page.
It is the perfect place for bloggers and small businesses to promote their products and services. It's also an ideal platform for small businesses to build their customer base and sell more products.
To get the most out of Facebook, you'll need to understand how to create a Facebook business page. It is a particular type of Facebook page managed by businesses and used by fans and followers to interact with the company. It's an excellent way for businesses to establish a presence on Facebook, interact with their customers, and grow their customer base.
In this article, you'll discover everything you need to know about how to create a Facebook business page, including steps to take right now.
9 Steps: How to Create a Facebook Business Page
A Facebook business page is an excellent way to create small businesses. A Facebook business page lets customers interact with the company on Facebook and share their thoughts.
It's a perfect way for brands to interact with followers and increase brand awareness. If you want to know how to create a business model, you can also look into our blog post.
1. Sign Up for a Facebook Business Account
When considering how to create a Facebook business account, the first thing you need to understand is to sign up to Facebook; this will allow you to create and manage your Facebook business page.
You'll see two options when signing up: "Create a Company Page" or "Create a Personal Page." Select "Create a Company Page," then enter the name of your business on the next page and click continue.
SOURCE
Log in to your personal Facebook account to create a Facebook business page, and go to https://www.facebook.com/pages/creation/.
Once there, see the following options: Business or Brand and Community or Public Figure. Click "Get Started" under Business or Brand.
2. Choose a Company Facebook Page Template
The next essential step on how to create a Facebook business page, there are many different Facebook page templates you can choose from; some designs are for specific industries, and others are general. Try to pick one that best describes your business. You can also see what kind of template other businesses in your industry or similar industries use.
Facebook has a list of pre-designed templates that might be suitable for your company, which you can find here.
If none of the pre-designed templates fit what you're looking for, you can also design a custom template using Facebook Live event creator or an HTML editor to create your template.
Once you've chosen a template, it's time to fill out the page information and add photos or text as desired.
Fill in the information for your Facebook Business Page with a name that matches what you want. After this, choose from one of the available categories that best represent your business; for example, "Clothing" if you're selling clothes.
3. Upload a Profile Picture and a Cover Photo
To upload a company profile picture, choose an image representing your business. Business pages typically use logos as their pictures, but you can also use any clear photo that does not get cropped.
Images on Facebook should be 170×170 pixels for a profile picture and 820×462 pixels for a cover photo.
Upload a cover photo to your Facebook Business Page. A cover photo is the background image on your page, reminiscent of personal pages. You want it to visually appeal and represent what you're about as a business or organization.
Your cover should be at least 400px wide by 150px tall (or larger).
4. Provide Complete Information
When understanding how to create a Facebook Business Page, Google will index the text on it so that you can rank in search engine results. When creating a profile, there are tips to guide you through filling out all of your page's information.
If needed, go back and edit this information by going to the About tab within one of your pages and clicking Edit Page Info.
Here are some points to fill out to understand how to create a Facebook business page:
Username – Adding a username makes your page easier to find because the name appears in your URL (Facebook.com/YourUserName) instead of a string of randomly generated numbers.
Description – Let people know what you're about in 255 characters or less!
Categories – Categories can help people find you more quickly if they look for stuff like yours on Facebook. Choose three categories that describe what you do and who it might interest best.
Contact information– If you have a business phone number, website address, and email address, add them here too so that potential customers have all the ways they could reach out to talk with someone from your company.
Location- If there is an area where residents may come into contact with those selling products or services, such as storefronts, service areas provided by law but are often left blank if no physical location is required;
Hours -You can list when operating hours start and stop;
More -Here, we include things like our product line price range and links to privacy policies that detail how they will use the data once submitted.
To add more information, you can use the About section on your Facebook Page to provide details such as your business' story, awards, or menu.
5. Add Collaborators
Sharing your Facebook marketing duties with a team means you'll want to assign roles and access.
To add collaborators, go to Settings > Page Roles, where there will be a list of people who have liked the page. Either type in their name or email address, and they must also be friends on Facebook before being added as collaborators.
To use collaborative ads for advertising your products sold through a retailer:
Go to Ads Manager.
Choose the ad account you created for collaborative ads.
Click Create an ad and choose the Catalogue Sales or Conversions objective, followed by the catalog segment your merchant partner shared with you(If it's not already in this list).
Create product sets and ad sets as needed, select budget, bid strategy audience placement, and creative format accordingly
Select target audience
Choose a carousel single image or collection creatively
Finalize settings
To advertise your products for sale at a store, you must create an ad account only used for collaborations with retailers. You will have to give the catalog segment to review and accept.
Once accepted, you can set up ads from the Ads Manager within Facebook or Business Manager on the desktop.
6. Add a Button to your page.
After understanding the above steps on how to create a Facebook business page, continue with this ahead.
Once you have input all of your more personal information into your Facebook business page settings, click on "+ Add a Button." This will allow you to create a call-to-action button at the top right-hand side under your cover photo.
Including one relevant to your business can help generate leads and, in turn, increase sales.
The following types of buttons are available:
Book with You
Contact You
Learn More
Shop or Download.
Select the button that best suits your needs- for example, a hair salon would want to use the "Book with you" option, whereas a company selling products may prefer the "Shop" option.
7. Schedule a Baseline
Before you start inviting your friends to like your newly-created Facebook page, we recommend that you get some content ready. Publish three to five posts and make sure at least another week of content is planned out and scheduled before promoting the page.
Try different types of social media such as video, images, short text posts or long text post links, etc. in 2020, status (text) posts had the highest average engagement rates.
Still, it's essential for various types so people can appeal to larger audiences. Remember, the more often our fans engage with their favorite kind of content, the earlier they'll show up in their newsfeeds key.
Take a Look at your Insights
Facebook recently shut down the Facebook Analytics tool, allowing you to build reports for Facebook business pages and Instagram business accounts. However, Page Insights are still available.
You can find your Facebook Business Page Insights by looking on the left side of your menu bar – between Notifications and Publishing Tools. You can see statistics of how many likes a post got or who's engaging with posts in general (despite never Liking it), but you can also get specific.
You can post on Facebook anytime because each user has their own demographic, so posting during peak times should do well enough.
Market your Facebook Page
Facebook has become an essential social media platform for many businesses. You can understand how to create a Facebook Business Page will be the first step to marketing your business on Facebook.
Once you have completed your page, it's essential to be active and engaged with page activity by posting regularly and engaging in groups where your target audience hangs out.
Here is a list of leading ways for businesses to be active on Facebook:
Start with posting frequently.
Participate in Facebook groups
Start promoting your events.
Use Facebook messenger and live chat feature to connect with the audience.
You can post stories to give regular updates.
There are many different ways businesses can exercise an active presence and engage with their target audiences on Facebook.
It is essential to find the techniques that work best for you depending on your content strategy and marketing goals and how your audience uses Facebook, and what type of content resonates with them. Overall, it is vital to be where they are to reach them by sharing messages which speak to them.
Final Words: Is a Facebook Business Page Right for You?
After understanding the steps on how to create a Facebook business page, you can try to make one for your business.
It is one of the most basic ways to promote your company and connect with potential customers. It's also one of the essential components of your company's social media strategy.
A business page is where your company's profile appears on Facebook, and it acts as your company's official identity on the social network.
The Top 9 Marketing Strategies For Small Business
Marketing means raising brand awareness and building a pipeline of qualified leads that turn into sales. Marketing strategies for small business can be challenging because of less exposure and a scarcity of resources.
However, you can use critical strategies that will help your business scale its marketing efforts despite any limitations they may have, such as an insufficient budget or limited time.
A small business's success is heavily reliant on its marketing strategy. Marketing is used to attract the clients that a business requires to be profitable and operational. Marketers use various tactics to help them achieve sales goals and branding initiatives through the different strategies for their company's reach.
In your marketing plan, it would be best to consider "what makes sense for your specific small business, which works in the marketplace, and where you should start first" in your marketing plan.
This article is the ultimate guide for some best Marketing strategies for small businesses.
What are the Benefits of Developing a Small Business Marketing Strategy?
Every company wants to be known, but when you're new, With a limited budget, it can be challenging to develop classic and innovative products and internet marketing concepts while balancing marketing costs with operating costs.
It's no surprise that so many tiny firms struggle to gain attention, especially with advertising costs as high as they are.
But here's the twist: advertising isn't the most effective technique to create leads. According to ppcprotect.com, Today's average person sees roughly 5,000 advertisements per day, which is more than double in 2007.
The smallest businesses will benefit from well-researched and planned digital marketing rigorously and regularly implemented.
Do you know that half of all small businesses lack a focused digital marketing strategy? Small firms frequently operate on a shoestring marketing budget. As a result, gaining attention in a local community might be difficult.
Marketing strategies for small businesses can help you raise brand awareness and establish a sales pipeline of qualified prospects. Using the correct digital methods, you may scale your small business marketing efforts to earn more customers in your local area.
It would be best to lay a foundation before getting into your channel tactics. When starting began, keep the following aspects in mind:
To promote your business as a solution to your target audience's problems and priorities, you must first understand their issues and preferences.
Create a distinctive value proposition that sets you apart from your competition.
Set performance goals so that your money and resources are focused on achieving your objectives.
Determine how you can entice current consumers to become brand ambassadors.
When possible, use free promotional tools and automation.
You can benefit from a small business marketing approach. Increase brand awareness and establish a sales pipeline of qualified prospects. Hence, here are some marketing ideas to help your small business succeed.
How can you build a small business marketing strategy?
There is no secret sauce to developing a small market strategy; however, the below methods will ensure that your company earns high ROI.
The combination might be trial and error, but dedicating time or budget to your marketing efforts will most likely lead to increased sales and an improved brand reputation.
Create a Personal Brand
If a small business wants customers to know who they are and what their company does, there's one key ingredient- branding. To be successful with this critical process, the company must decide on an identity for themselves and choose colors and logos that represent them well.
Once they identify these aspects of their brand as the marketing strategies for small businesses, any advertising campaigns or other marketing materials should reflect those choices; if not all of them, at least some like the logo on print ads or the website URL in emails.
If a business has already established its "brand look" – which can be done by either hiring freelancers or collaborating with agencies- everything from advertisements to email signatures should have such things as logos included prominently to reinforce goodwill among potential customers (or existing ones).
Get to Know Your Client
There is no such thing as an all-encompassing marketing strategy. Because each company caters to a specific consumer segment, each needs a marketing strategy tailored to its specific goals and demands. The following are the best marketing strategies for small businesses to know their customers.
Before deciding on tactics and a plan, small business owners must first understand who they are dealing with.
By asking the following questions, they can determine who their target market is:
Who are the folks they attract?
How old are they?
What city do they live in?
What types of online services do they use?
What steps do people take to find products?
Knowing these details about a company's target market will aid in the development of a targeted and effective overall marketing strategy that focuses on the channels that will yield the best results.
Make Your Website
Websites have mostly supplanted traditional business cards. When people Google a company's name, it's the first thing they see, and it is a company's first opportunity to make an impression.
Building the basis of a website is one of the most acceptable marketing methods for small businesses.
Companies can use their website to provide more information to their clients, generate free traffic from search engines, direct users to their social media, and promote themselves as marketing authorities by giving helpful content.
It is simple to create a website for your firm if it does not exist.
Purchase a domain name:
Choose a name you like.
Check to see whether it's available.
Pay a monthly or annual price to purchase the domain.
Sign up for web hosting: web hosting is when a company's web page is hosted on another company's servers and served to their customers. This is frequently available from the same firm that sold you the domain name.
Invest in a content management system (CMS) that will allow you to construct and update your website over time. There are numerous free templates available, but if a company wants something more distinctive or customised, premium themes cost $50-100.
SEM (Search Engine Marketing)
Search engine optimization (SEO) is likely one of the most effective marketing strategies for small businesses aside from creating a unique website.
So that search engines or end consumers may quickly locate your company is known as SEO, one of the small business marketing methods.
The better your Google ranking, the more likely you are to attract traffic and customers to your website. Customers looking for your services will be more likely to find you since over 35% of traffic comes from local sources in search engine results.
Google search is the most common way for traffic to be directed to a website. When Google algorithms change, businesses need to ensure their page keywords are optimized to rank high on searches and get clicks.
Having your website appear on the top page of search results increases the chances of it being clicked- so do everything in your power to keep that from happening!
PPC (Pay-Per-Click) Advertising
Pay-per-click (PPC) advertising enables small businesses to display advertisements on the internet when customers search for specific keywords on a search engine. While this can result in an expensive bidding battle, Local markets are frequently less competitive, and the PPC approach lets you keep your expenditure in check.
Isn't that enticing? But how does this work in practice?
Advertising networks will use an algorithm to display your ads on search engine result pages based on keyword relevancy and landing page quality (SERP).
You bid on phrases like "local printing company" or "office supplies near me" and then create ads around them. You get paid when someone clicks on your ad you get paid.
Content marketing
Information marketing is creating and disseminating high-quality content valuable to your target audience. It must address problems and needs while portraying your company as the solution through creative storytelling.
It will take significant time for you to build rapport with customers and search engines. Still, when done correctly, this type of marketing can help position your business as an industry leader by building long-lasting relationships with audiences.
Your content should include a range of formats like blogs posts or videos because people prefer depending on preferences in consumption.
Blogs
E-books or whitepapers
Infographics
Videos/Podcasts
The worth of the stuff you create is priceless. Each organisation specialises in a specific area of expertise, and you may capitalise on that experience by sharing it online.
Customers will then come across your material while looking for information on the subject.
Rather than attempting to locate your customers to slap an advertisement in their faces, your customers seek you out. And the better the material, the more loyal your audience will become.
Just make sure your content efforts are combined with search engine optimization (SEO) so that your content appears in Google searches.
Try including well-crafted infographics, photos, and videos for your content. You can also take it further and share live video streams on social media to get more engagement with your audience.
The more open you are about what happens, the better into doing business or getting something done, and the more people will trust you.
Marketing on Social Media
One of the best marketing strategies for small businesses is social media, which is a must-have for any small business looking to reach a larger audience and engage with customers regularly.
While it may not be the essential driver of sales growth, it can assist you in meeting your awareness and branding objectives, and it can help you achieve your awareness and branding goals.
Every day, the average user spends three hours on social media. While it may seem intimidating at first, it is vital not to overextend yourself by participating in every forum.
Instead, concentrate on your intended audience. What do they do the majority of their time? What kind of content do they like to consume? What are the best ways to make the most significant impact?
Depending on your customer's requirements, consider the following platforms:
On Facebook, share hilarious photos, status updates, and client success stories.
Twitter: Instantly disseminate information and reply to client inquiries.
Pinterest: Distribute visual content like blogs, infographics, and e-books quickly.
To dominate on YouTube, use user-generated and sponsored video content.
Instagram: Highlight your services with high-resolution photographs.
Reputation management on the internet
It's crucial to your business for online reputation management, and it is also considered one of the best marketing strategies for small businesses. Many people do their research about potential companies by searching for them online.
Harmful content can crowd out positive ones or make it hard for customers to find you, let alone trust you.
You should review what shows up when someone searches your company's name regularly and take the necessary steps towards being honest, customer-friendly, producing excellent content, and making sure that other sites list you (like on social media pages).
The more good information they have about us, the better chance we'll drown out the sinister noise.
Reviews and Ratings
Your company's ratings and reviews are an essential aspect of your online presence and one of the Marketing strategies for small businesses. For every review you post, there is the potential to have positive or negative consequences.
It might be hard to get organic reviews but try not to manipulate them on purpose – instead, make it convenient for customers who want to leave an honest opinion about their experience with your product(s) or service(s).
Here are some tips:
Encourage feedback—make it easy for people to write a rating/review, and provide links to read other customer opinions.
Respond quickly– resolve problems as soon as possible to improve the person's disposition.
There are many helpful online review software programs you can use. One proven to be effective is Rave Reviews, and they will help your business get the most from customer feedback and reviews.
However, keep in mind that not all of these reviews are real; do not jeopardise your reputation by paying for them.
Bottomline
If you have limited resources and a small budget, that doesn't mean your business can't grow. Developing Marketing strategies for small businesses allows you to learn who your customers are to serve them better and earn their loyalty.
To increase brand awareness and conversions in the local area, don't forget these strategies: SEO improves visibility when potential customers search on Google Paid Search is an excellent way of supplementing SEO efforts by driving more traffic to the website.
Email Marketing keeps customers top-of-mind with relevant content. Social Media helps keep things real-time content marketing establishes credibility through credible material.