A good business model is the foundation of a great business. If your business model is too complicated, you will never be able to scale it. While there is no universal recipe for creating an effective business model, there are some basic principles that you can follow to help make the process easier.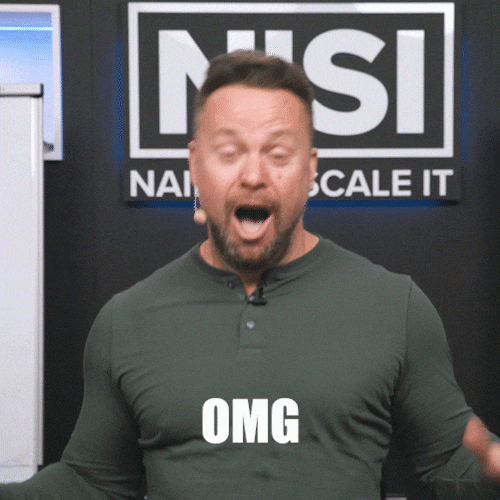 1. Define the problem you're solving.
The first step is to identify the problem your business is solving. If you don't have a problem to solve, then you don't have a business. For example, your business might be selling social media management tools to small businesses.
Before I started my business, I took the time to think about the problem my business was solving. I asked myself, "How does my business help people?" and "What problem does my business solve?".
2. Define the market your solution is going to target.
If you're starting a business, you have to have a pretty clear idea of the market your business is going to serve. You have to be very clear on who you're selling to. It's easy to get carried away with the passion you have for your business and to get excited about all the exciting possibilities that your business presents.
There are a few things you want to think about when determining your market. You need to know the demographics of your potential customers, including their age, gender, income level, and education level.
3. Identify your core competencies.
In business, there are two ways to grow: you can grow by doing what you're good at, or you can grow by finding new things to do.
In business, core competencies are the things that you do better than anyone else. They are the things that make you stand out from the crowd. They are the things that you can use to win more business.
You need to think about what makes your business unique and different from every other business out there. Once you figure out what it is, you need to think about how you're going to use that information to make your business stand out from the crowd.
4. Identify your core technologies.
When you're starting a company, you have to know what technologies to invest in. You don't want to spend a lot of money and time on technologies that won't benefit the company in the long run.
The technologies that you focus on should be based on the core mission of your business. For example, if you're a software company, you should focus on the technologies that are most important to your software. If you're an online retailer, you should focus on the technologies that are most important to your online store.
5. Identify your core values.
One of the most important things you can do is to identify your core values. Your core values are the things that make you different to your competitors. They're the things that your business stands for.
Once you've come up with a list of values, it's time to figure out which ones are most important. And when you're trying to identify your business' core values, it's really important to ask your customers what they value. You can ask them in a variety of ways, including surveys, interviews, or even focus groups.
6. Identify your business model.
Business models are not just about the products or services that your company provides, they're also about the unique value that your business brings to the table. What do I mean by that? I mean that you have to understand your business and the value it brings to its customers. You can do this by asking yourself a few key questions, such as, What is it that they need? What do they want? What is the job they want done? What is the job they want you to do? Once you figure out these kinds of questions, you can easily identify your business model.
7. Identify your key stakeholders.
A key stakeholder is anyone who either has an interest in, or can affect, your business. If you're a sole trader, you're the only key stakeholder. If you're a director of a company, you're a key stakeholder, as are the employees.
Identifying your company's key stakeholders is the first step in building a successful company culture. As a business owner, your job is to set the tone for the company's culture. You want to make sure everyone is on the same page with how you want to run the company.
8. Identify your specific pricing.
Pricing is all about creating value in the mind of the consumer. If you're selling a product or a service, you need to make sure you are charging enough to cover the costs of the product or service, but also make sure that the price is in line with the value the consumer receives from the product or service.
Figuring out how to price your products is a tricky process because you need to determine how much you're willing to make, what price will allow you to meet your business goals, and what price your customers are willing to pay. It's important to remember that you don't have to price your products the same way everyone else does.
Now once, you're ready with a business model, consider the following before starting a business:
1. How will your business model scale?
A good way to figure out how to scale your business model is to think about how you can add more value to the customer. This means that you need to be able to identify what value you are giving the customer and how you can give them more of that value.
If your product or service is valuable to your target audience, then try to make it available to a much larger audience in order to scale it.
2. How will the growth of your business be measured?
When you're starting a business, it's important to know when your business is growing. There are various ways to measure the growth of your business. You can track your sales, the number of new customers, the number of new sales and the number of repeat customers. You can also track the number of social media followers you've gained, and the number of blog subscribers you have.
3. What will success look like for you?
Defining business success can be tricky.
When you're building your business, you need to define your metrics early on and make sure you're measuring the right things.
The most important thing is to define what success looks like to you. For some, it may be a certain amount of revenue, or reaching a certain number of customers. For others, it may mean building a certain amount of community or audience. It may mean getting featured in a particular publication.
What is success for your business? If you're not sure how you're going to define success for your business, it's going to be hard to chart your course toward achieving it. It's important to define success in your business so you can set a course for achieving it.
One of the best ways to define your business's success is to track your return on investment (ROI). You should be able to measure your ROI and see how much revenue you're making in comparison to how much effort you're putting in.