In the past few years, the landscape of marketing has changed significantly. In fact, it's entirely possible that your marketing strategies are no longer working as well as they used to. In this guide, I will teach you the importance of branding and marketing, how to build lasting relationships, and how to grow your business without breaking the bank.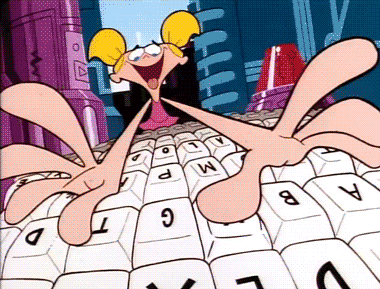 The Impact of Branding and its basics
Whether you're trying to connect with prospects or attract users to your website, you should be making every step count. Your brand is the identity of your company. It's what people know you by, and it represents your company and the lifestyle you have created for your company. As a result, your brand is how people see you and what you stand for. It's how people know you. And in order to grow, it's important that people know you, your company, and your brand. People need to know who you are, what you do, and what your brand stands for. You may think this doesn't really matter, but in reality, a good brand helps you become a better version of yourself.
Start a Blog with Fascinating and Informative Content
Whether you run a business or you simply enjoy writing about the topics that interest you, blogging can really help grow your business. When done correctly, your writing can help people reach a conclusion that they never thought possible. In addition to sharing your knowledge on a specific subject, having a blog can also help you gain a following that will influence them to try or buy your products or services. With the power of the Internet and social media, it's easier than ever to create a successful blog.
You can start Guest Blogging
In the past few years, I have noticed an uptick in people interested in learning about how they can build brands for themselves in order to grow. That's awesome, but unless you have a solid understanding of the fundamentals, the possibilities of starting a blog as an entrepreneur are nearly nil. I think the best thing you can do right now is start guest posting and start building a reputation.
You need to find Guest Blogging Sites
Blogging is an extremely effective way to build authority and expand your footprint in the digital world. However, it can be daunting if you don't know how to write compelling blog posts. If this is your situation, then you take help of these amazing AI tools. But that's not all. You can also use this guide to find the best blogs to guest post on in order to reach the widest audience possible. The point is to provide value, and you can accomplish that by getting inside the mind of the target audience and connecting with them on a deeper level. The best way to do this is to understand their fears, pains, joys, and desires. That will allow you to craft content that will resonate with them and drive clicks and conversions.
You also need to find the blogging policy of the Guest Blog
I'll now turn my attention to brand strategy and its importance to getting in front of the right people. This is the process of designing the brand your business will be known by (that's your brand), while building the audience who know and care about it. My favorite brand strategy to use is the "Five Whys" approach to market analysis, which I use for every aspect of business growth. I also call this my Brand Development Strategy. It is a simple approach you can use to analyse any market. Ask yourself, "Why?" five times, and you'll get to the core of where the problem is, and how you can solve it.
You should build a relationship with the blog owner first
Before you start writing any posts, make an introduction to the blogging owner and send him or her a cold email. By introducing yourself and showing your interest in writing a guest post, you are setting yourself up for getting a guest post. Email blogs when you have a topic that is of interest to the author even if you are not writing a guest post for this blog, you should try to start building a relationship with the author of the blog first. For example, if you're in the PR field, you might send the author of the site a list of potential press release ideas for his or her site. You could even send the author of the site a copy of your press release template.
Do more and more research for pitching great topics and ideas
Throughout this process, you will first need to do some research. As a beginning consultant, you may not know much about the consulting market. If this is the case, start researching the company that you want to work with and start developing an educated knowledge of the industry. There are a number of resources available online and in books that will help you learn more about what the industry entails.
Create Mind Blowing Content
Creative marketing methods are great, but unless you create awesome content, your marketing will be mediocre at best and your business won't grow. If you're not putting content out regularly to your audience, you aren't creating real relationships with them. Engage with your audience in a way that feels natural, and offer content on a regular basis, for instance you can put something like, Discover stories from like-minded writers that you'll love or share stories and insights from the top content creators on a variety of topics.
Blog If you're a blogger or business owner, blogging is the new word-of-mouth for your business. You can position your business as a thought leader, and engage with your audience in a way that no ad campaign can.
Conclusion
Branding and marketing have been the centerpieces of my career. In the beginning, my marketing consisted of meeting people, testing out products, and getting referrals and that really helped my business grow. However, now I've learned how to scale up those activities to a level where they are necessary for my business' success.
If you have any questions, leave a comment below and I'll do my best to respond to them. Thanks for taking the time to read this article. I hope you found it helpful.