How To Start A Business: The Ultimate Step-By-Step Guide For You
You have an idea but you have no clue where to start. This is a common scenario for anyone looking to start a business. Starting a business can seem like a very daunting task if you have never done it before, but the truth is that you can do it, and it doesn't have to be hard. We've broken down the entire process of starting your own business into these easy-to-follow steps.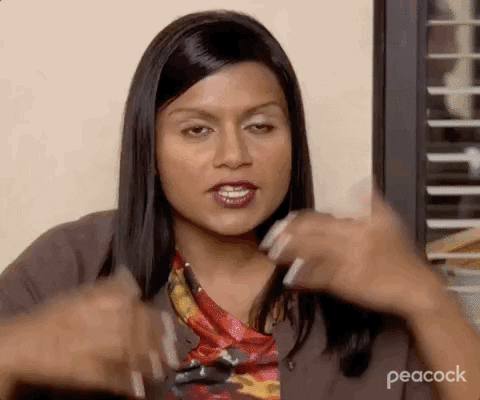 What you need before you start
Before you can start your own business, you will need some basic things: A good idea. Be able to come up with your own ideas. Be able to come up with your own ideas. a fully funded business idea. With that idea, you need a way to fund it, such as a loan, personal investment, or a small business loan. With that idea, you need a way to fund it, such as a loan, personal investment, or a small business loan. A good business plan. A plan is necessary to set your business up in the proper way. Make sure you get it done right the first time. A plan is necessary to set your business up in the proper way. Make sure you get it done right the first time. The right employees. You will need people working for you, such as a salesperson, marketing person, manager, etc.
Brainstorming
What are your current jobs and how would they be better applied to your own business? You're no doubt well aware that there's a lot of competition in your industry. What do you think sets you apart from your competition? Talk to your friends and family about your idea and how it would benefit them. Brainstorming is the easiest way to get a creative perspective on your idea. Think of a place where you see your product being used and a need for it in the marketplace. In the process, try to keep a balance between invention and design. Startups are usually the product of serendipity. Put some thought into how you would implement your idea and visualize how it will eventually turn into a viable product.
Choose Your Idea
The first thing you need to do is find a business idea you can be passionate about. In our experience, this is one of the biggest obstacles that new entrepreneurs face. Entrepreneurs get stuck between trying to build a business that they actually like, and starting one they think will be lucrative. It's a hard balance, but this is the most important step you can take. It doesn't matter what business you choose; you can be involved in any industry you choose as long as it offers the opportunity to build a valuable product and service.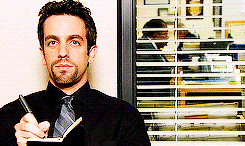 Creating a viable product or service
Most people are familiar with this process but for new entrepreneurs, it's vital to understand. A viable product or service is something that is easily purchased or used by your potential customers. If the product or service is something that is hard to purchase or hard to use, then it won't be an attractive or profitable product. You also need to create something that is unique or otherwise marketable. Just because you can create a product or service doesn't mean it's going to be a success. It's going to be more of a challenge. You need to do everything you can to get the product or service into the hands of potential customers and then work to improve the product or service until it's the best it can be.
Seek Feedback
There is no substitute for getting feedback on a potential business idea from someone with experience in that market. The best way to find people to ask for feedback is to create a free website like myfaunalway.com.
Building a team
Creating a team can be an intimidating task, but you don't necessarily need to hire someone just because you don't have one yet. Your team is what will make or break your business. Hiring a team can be very difficult, but it can also be a crucial step in getting your business off the ground. Don't be scared to give out freelance work to other people. That's what helps to get people used to working together and communicating with one another. You'll be surprised how quickly your team will come together. Getting funding Many business owners want to receive investment money from investors. This can be a difficult process if you have no money of your own and no business contacts, but there are a few things you can do to get the ball rolling. It's important to have a solid business plan.
Legal considerations
Deciding whether to start a business or create a side hustle can be a lot easier with a solid understanding of what you can and can't legally do when it comes to setting up shop. Read up on the IRS's new rules on the "substantial nexus" test to figure out where you might start. There are also some major changes that go into effect for 2021, so be sure to read up on how they'll affect your side hustle. Find funding You'll need money to get your business off the ground. You can either turn to investors or be a business partner with someone.
Financing your startup
To get started, you will need some kind of initial funding. In order to succeed, you need to come up with some funds to start your business, and a good way to start is with debt. Ideally, you will need some sort of loan to get started. If you don't have any credit or financial history to get a loan, you can opt for a startup loan. These loans usually involve either paying money up front, or paying on a monthly basis. They have a higher interest rate than bank loans but you can use the money to start your business. If you do choose to get a startup loan, you can always open a checking account at a credit union or your local bank to get the funds. Starting a business After you have put together some initial funds to start your business, it's time to start putting the pieces together.
Marketing and branding
Creating an online presence, getting social media pages set up, getting a domain, and more.
Sign Up For A Course: As you learn how to build your business, you will need some help when it comes to learning how to market it. Sign up for a course that will help teach you about marketing and branding.
Start A Company Directory: Write a blog and create a directory to list all the businesses in your industry. This will help you know what is going on in the market and get you more customers.
Set Up Your Web Site: You will need to create a website for your company. Set up the background color, style, text, etc.
Build Your Brand: Decide what your brand is and stick to it. Write your company mission and core values, set up your website, and get people to know you.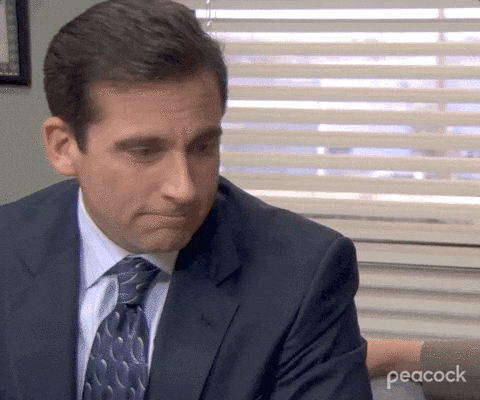 Conclusion
Starting a business can be incredibly difficult, but you don't have to worry about this if you follow these easy steps.
How Do Crowdfunding Platforms Make Money?
It's a question I get a lot: How do crowdfunding platforms make money? The answer is that crowdfunding platforms make money in a variety of ways, but the main source of their revenue is fees. In this post, we're going to go over how crowdfunding platforms make money.
What are crowdfunding platforms?
Crowdfunding platforms are websites that allow people to donate money to entrepreneurs and startups in exchange for future products or services. If you've ever backed a project on Indiegogo or Kickstarter, then you've participated in crowdfunding.
How can you make money on crowdfunding platforms?
Before we talk about crowdfunding platforms make money, we need to talk about how you can make money from them in the first place. When you run a crowdfunding campaign, you set up a special website that lets people (i.e. investors) use your fundraising site to give you money. So why would you do that? Because you want investors to help you raise money to build your company. When you set up a campaign for a startup, you'll usually have two options: Go for a Kickstarter-style approach where you set a goal and try to get as many people as possible to give you money. Or go for an Indiegogo-style approach where you set a goal and let people contribute what they want, not necessarily what you need. Before you choose which approach you're going to go for, you'll need to set up your campaign.
How Fundraising Crowdfunding Platforms Make Money
In this section, we're going to cover the business model of the most popular crowdfunding platforms, as well as the campaigns they support and their fees. What do these platforms do? Crowdfunding platforms offer opportunities to raise funds for a wide variety of creative projects, from film projects to business ventures to personal endeavors. You can set up a campaign through any of these platforms, starting with Kickstarter and Indiegogo. You'll need to choose which platform you want to run your campaign through. Many sites offer advice and assistance if you run into difficulties with setting up your campaign, so you can use that to make your decision. These platforms can help a campaign succeed by lowering costs or cutting fees if they run over budget.
How Equity Crowdfunding Platforms Make Money
Funding Circle is the leading equity crowdfunding platform in the UK, having been active since 2012. They have recently launched an equity crowdfunding platform in the US and in Ireland. In 2015, they secured £155 million for 916 loans. The platform is divided into five market segments. They offer different types of loans, among which the following are quite useful for startups:
Small Business Loans – This segment deals with small loans up to £250,000. Unlike Peer to Peer lending, small business lending is a transaction between a lender and borrower, rather than an investor coming to the market for exposure to peer-to-peer lending.
Personal Loans – You will find personal loans in the personal loans category. Unlike Small Business Loans, there is no exchange of money with a lender.
How Donation Crowdfunding Platforms Make Money
While some donation platforms do make money, most don't. In order to support themselves, most crowdfunding platforms use revenue from transaction fees to keep operations going. So in a nutshell, donation platforms make money by taking a fee on donations they receive. Fundraisers do not receive a transaction fee from the platform, but they can receive a percentage of each transaction they facilitate. When a donor wants to give money to a cause, the fundraiser may have to send a code that is scanned in by a reader on the platform. The donor then pays the platform a fee for this service.
The best crowdfunding platform and how much they charge
There are a number of crowdfunding platforms to choose from, but I'm going to focus on the three main players: Indiegogo, Kickstarter, and GoFundMe.
1. GoFundMe is perhaps the best known and most popular of the three platforms, and the one we'll be discussing most in this post. GoFundMe charges a 1.9% fee for all donations over $20.
2. Kickstarter charges a 5% fee on all payments and merchandise sales. This 5% fee is a flat fee per transaction and not dependent on the amount of money raised. Kickstarter charges a 5% fee on all payments and merchandise sales. This 5% fee is a flat fee per transaction and not dependent on the amount of money raised.
3. Indiegogo charges a fee of 5% of the money you raise, and a payment processing fee of 3% + $0.20 per pledge. This means that if you raise $10,000, you will receive $9,500. If you raise $20,000, you will receive $19,000.
Conclusion
Have you been looking for a crowdfunding platform to help your business and you're not sure where to start? Don't fret! Crowdfunding platforms are relatively easy to set up and use, so there shouldn't be any barriers for you to create your own platform. The main thing is to find a platform that fits your business, the resources you have available, and the way you want to use it.
How to Create an MVP for Your Startup: A Comprehensive Guide
The Minimum Viable Product is the version of a new product that allows a team to collect the maximum amount of validated learning about customers with the least effort. It is important to note that an MVP is not a stripped-down version of a product. It is just a product with the essential features to test the most important assumptions.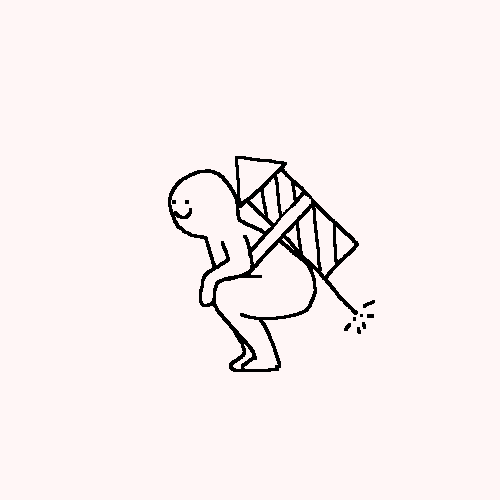 Why Do You Need It?
The Minimum Viable Product (MVP) is one of the fundamental building blocks of any product. It allows the team to validate its assumptions before making its next step and iterate to further improve the product. It also serves as a hub for collaboration and feedback of potential users. In order for a company to progress, it must understand its audience and respond accordingly.
How to build an MVP as quickly as possible?
Start with the assumption that you will have two types of users (vendors or customers): Users that know your product, who you know well and can provide feedback, and generally have a high level of trust. Vendors that want to build a product, but might not know you well, and might not be in a position to provide deep feedback. For the purpose of this post, it will be assumed that both of these groups exist for your product. The term "minimum viable product" refers to this first group, which will allow you to learn the most, faster. This first version might not be polished, but that will come later. We call this the sales phase. For this example, our sales phase will look like this: An initial list of vendors that would like to buy our product.
How to Find Your First 10 Customers?
Getting your first customer can be a frustrating process. It could be the lack of sales leads, lack of a full-time marketing team or a marketing budget, or simply a customer need that was not yet fully met. Once you've reached a milestone with at least one customer, you'll likely need to find a customer acquisition cost to test the product with new customers. One method for determining how much a customer should cost is to keep track of how much they spend to acquire you. Start by determining how many potential customers your product could reach, using the following question: "How many more customers could we reach if we sold X amount of product?
How to build a Minimum Viable Product?
To generate and validate learning about your customers, you can do something like this: Include different usage scenarios for your product. For example, if you are creating a financial service app, include login scenarios, report generation scenarios, and even mock transactions. Use your testing scenario to come up with test inputs and outcomes that will elicit the most learning from your users. Take the time to dig into your customers and understand how they interact with your app. You can test the delivery of different scenarios by tracking user behavior in real time. A key feature of an MVP is the ability to collect data on customer behavior in order to evolve the product along with the customers.
The MVP process
As previously mentioned, the idea behind the MVP is to be as lightweight as possible. You want to build your MVP without making significant changes to your technology, only focusing on the elements that your product needs to have to get some results. In terms of user experience, you want the app to be very straightforward and simple.
You can follow these simple steps to build your MVP:
Define your MVP
What will you offer?
What are you going to test?
Determine your desired results and how are you going to measure?
Find out what you need to do to get there
Create a plan of action
Implement your plan of action
Build your MVP
Test your MVP
Find a way to measure your progress
Conclusion
Every startup needs an MVP, even a never-ending journey of moonshot ideas. You need to test your assumptions and come up with prototypes. Your startup needs the Minimum Viable Product (MVP) to know what needs to be polished and refined before going for the Production version. You cannot proceed to the next stage of your startup unless you have confidence in your product and its main points.
How to avoid top mistakes when starting a business in 2021?
Starting a business is like jumping out of an aeroplane without a parachute. But if you do it right, you can reach the stars. You're the skydiver, and your business is the parachute. If you're going to jump, at least know what you're doing wrong so you can avoid them all! Here's how to avoid top mistakes when starting a business in 2021.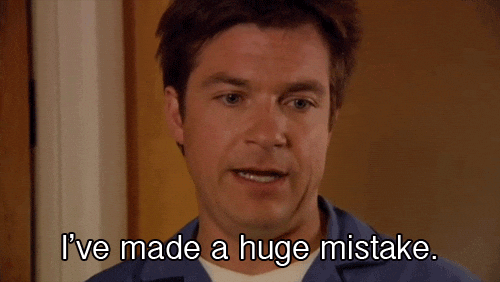 Be flexible and willing to change.
In general, if you're going to build a business, you'll have to constantly change and adapt to changes in your market. That requires a lot of flexibility and adaptability.
Avoid burnout by keeping a flexible schedule. If you're burned out, it's hard to deliver a high-quality product or service.
You're unlikely to work as long or hard as you need to to achieve your goals. Thus, don't try to get too far ahead of yourself. If you look too far ahead, you risk getting lost in the fog.
Too much focus and work on the future can prevent you from getting things done now.
Don't be afraid to find new talent if you need to. I've always had to be willing to let go of employees when we needed to make changes to our business.
Don't be a jack of all trades, master of none.
Being too mobile is a nightmare, especially in the early days. No one can give you an extra edge or even give you a hand at the start of your business. In fact, most experienced entrepreneurs advise you to think seriously about getting a support team in place before starting your company, or even in the middle of it.
Build a team around your skills, not the other way round.
Don't choose to launch without having a vision for your business. Don't launch your company without having a vision for it and your positioning. There's no point in launching if you don't know what you're trying to do.
Don't underestimate the need for planning and take only calculated risk.
Know what you want, and make sure you've done your homework. Study your target market to find their unmet needs, and invest the time, money and emotional energy to create a product or service that satisfies those needs.
Success is no accident, so make sure you set yourself up for success by doing your research. Now, how will we do that in 2021? The simple answer is identify target markets and grow your brand presence. Do you know your local coffee shop audience? Do you know your telecom sector or automotive industry? Think about what your customers are interested in and start producing unique products or services for them.
Don't just create a product, test it and learn from your customer. Listen to what they tell you, test it and learn.
Make sure you know the caliber of the people you hire.
For many businesses, it's not just about how much money they make, it's about who they make it with. Finding like-minded entrepreneurs in your area is an important step to taking your business to the next level. And finding people who share your passion is an even more important step. It's about finding people who will make your vision come true. It is still the biggest business decision, and it's important to do it right. Before hiring a graphic designer or business owner, make sure you know the caliber of the person.
Learn from other people's mistakes.
I find it incredibly valuable to observe other people's mistakes. Find those that haven't worked out, and figure out what went wrong. Usually the ones that didn't work out can be attributed to one of a few things:
No clear end-point (i.e. is it growing or dying?) (i.e. is the business a hobby or a business?
Lacking financial clarity (is the company profitable or not? And if not, when do you expect to be?)
No actual product or service (is it just a logo on a website?)
Miscommunication (did you communicate the value of the business well enough with your potential customers?
Always have a backup plan.
Your business is your baby and you're the parent. You can make it better than anyone else. You don't always have to come up with the perfect idea, just a decent one that can bring in money and be profitable. When you're starting your business, there is no hurry. In 2021, you'll have time to grow and make mistakes. But if you want to get really good, and start growing into a well-known company, you have to take action now. You have to push forward. Only invest in businesses that are real. We spend so much time looking at data about how other businesses are performing and how other companies around the world are performing. In the future, you won't need to compare your business to anyone else. You'll only need to do it against your own goals and capabilities.
Don't be afraid to trust people with your money.
More often than not, if you're trusting people with money you don't have yourself, it's because you haven't taken the time to train or hone your skills enough to lead a successful business. This is a big mistake. Sure, you may need help from an expert, but your business will be stronger if you learn to make these major life decisions on your own first. When you're trying to launch, you'll be spending a lot of money and there are always plenty of folks ready to 'save' you, but there's no one person who will get you to where you need to be faster. So focus on honing your skill set and making sure you're covered if things don't work out. Have the right business structure in place.
Don't be afraid to try new things.
You never know where the next idea will come from or what new niche your business could fill. The bigger the risk the greater the reward. Don't be afraid to try new things. If it doesn't work out, you'll learn something and find a different angle. Balance the money and profits. Running your own business is a full-time job. So it's essential you find the balance between money and profit. You'll want your business to grow and reach its potential, but you don't want to spend all your time worrying about your bills or where your next meal is coming from. Don't be afraid to admit when you're wrong. You'll face your share of challenges, but at the end of the day, you can always rely on your own gut instinct.
Not investing in your company's future before you start.
One mistake I see a lot of people make is that they jump out of the plane without preparing properly. That's like cutting the cord with your parachute too soon and losing it. When you're first starting your business, it can be easy to get caught up in things like building an infrastructure for your business (i.e. sales and marketing strategy, ecommerce site, etc.) but without a long-term strategy, you might not be able to do that without getting yourself into more trouble. So, invest in your future by setting yourself up to reach the heights you want to.