While working on a full-time job and starting a business is not the typical route most entrepreneurs take, it can be a great way to get your feet wet with entrepreneurship and see if it's something you're really passionate about.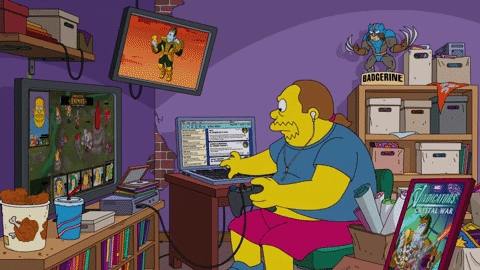 The Pros and Cons of Working a Day Job and Starting a Business
There's a great deal of confusion and conflicting information online and elsewhere on how to start a business while working a day job. Some say it's impossible, others say it can be done, and still others say it's best to avoid it at all costs. The truth is that many entrepreneurs work odd jobs or other gigs on the side to make ends meet while they get their business going. If you're contemplating a different approach to your business, here are some pros and cons of working a day job and starting a business at the same time.
Pros of Working a Day Job and Starting a Business:
1. You get a paycheck every month.
2. You don't have to worry about payroll taxes.
3. You don't have to hire employees.
4. You can work from home.
Cons of Working a Day Job and Starting a Business:
1. You're likely to become burnt out, or bored.
2. You'll be more tempted to take a break or work less
3. You'll have to spend more time learning about your business.
4. You'll be tempted to work less on your business and more on your day job.
Finding the right time to start a business
Now, before you get started, it's important to understand how to start a business when you have a full-time job. Simply, it's very hard to start a business and work full-time at the same time. So, it's important to plan out when you want to quit your job. There are a few ways to do this. You can stay a few years and make some money off the side before you actually quit. Or you could quit right away. Of course, this will take a lot of planning, especially since you will need to actually work a full-time job while you develop your business idea. Again, this is something you should probably work out before you jump into starting a business. A good place to start would be to understand the laws. Specifically, what will happen to you if you get fired from your full-time job?
What you need to do before starting a business
You're probably already researching potential competitors and business ideas, right? Well, think of how you're going to differentiate yourself and what your business will bring to the table in the long-run. I know, I know: this is tough! From brainstorming to contacting potential clients, this step is critical because it can easily take up a huge chunk of your day. A good way to make sure you get this step right is to take stock of how much time you already spend on various activities (e.g., making coffee, taking the dog for a walk, and so on). Finally, set realistic and attainable goals so you don't get overwhelmed and discouraged. Also see how long it will take you to start your business and before making any big decisions, take a look at the costs involved in starting your business.
How to manage your time
This is what will get you to that "extra hour" of money and time in your life. As long as you're able to set aside at least an hour per day to focus on your business, you will not only see more money coming in, but you will also have a clear schedule on your calendar where you can focus on some activities that make you happy and feel fulfilled.
How to work a day job and start a business
Some people think starting a business while you're working full-time is a pipe dream. In some cases, that might be true. However, if you have the drive and perseverance to tackle the challenges that come along with starting a business, it can be done. The question is – what are the best ways to do this and what sacrifices need to be made?
Here are some ways to do it:
1. Have a look at the small businesses you know and see how they're doing it (or how they're not).
2. Do a bit of research on how to start a business.
3. Write down a plan of action for how you're going to make it work.
4. Build a business that fits into your life.
5. Set a schedule to work on your business.
6. Set a schedule to work on your day job.
7. Realize your ideal life is not necessarily your reality.
Conclusion
Starting a business doesn't have to be difficult and it doesn't have to be an all-out sprint. Rather, it's about starting slow and building something that you'll actually be able to do and that you'll actually be able to make a decent living at. That's not to say it can't be successful without that early success – it can be and plenty of people do it – but the key is to be strategic and build a business that will not only be viable, but will also continue to grow.