Car rentals are an essential part of every traveller's life. Whether you're on a trip to explore new places or need a place to stay for a few days, renting a car is a perfect option. However, learning how to start a car rental business can be daunting.
There are many things to consider – from choosing the right vehicle to setting up the business – and it can be hard to know where to start. That's why we've put together a comprehensive guide that will help you get started in this exciting industry.
Learn the basics of car rental
To start a car rental business, you first need to understand the basics of car rental. This includes understanding how cars are rented, setting up your business, and managing your customer data.
A straightforward way to gain experience and industry knowledge is through your local community college. This is a good way to know the practical aspects of how to start a car rental business. Community colleges provide classes on various subjects, such as auto repair.
You can also take online courses in auto repair if you don't have time to attend class or are looking for a more challenging course. In addition, many community colleges have dummy repair vehicles available so that students can get hands-on training and experience with the job of car rental clerks.
To get industry knowledge and learn how to start a car rental business, you can apply for a position as an employee. This position allows you valuable insights into customer service practices and how companies buy, sell, or trade vehicles – all while working in the back office systems of these businesses.
Step 1 – Decide the type of car rental business
The type of car rental business you want to own is incredibly important. You can choose to own a franchise, develop your brand, buy an existing business, or collaborate with a car dealership. Every type of car rental business has its pros and cons- make sure that the one that's right for you is what YOU want.
1. Franchise
Before you franchise an existing car rental business, you will want to consider the advantages and disadvantages of doing so. There are several options for franchising a car rental business, including Hertz, Dollar Thrifty, Enterprise, Budget, and many others.
To achieve success in this type of business venture, it is important that you have some experience with running a restaurant or hotel.
Owning a franchise is an easy and efficient way to launch a business. The added help of a well-known and successful brand name, as well as guidance from franchisors who have experience in this field, can make starting your own business less difficult.
However, there are some sacrifices you may need to make in order to maintain control over the business: the initial franchise fee alone can be tens of thousands of dollars. Additionally, the franchisor will have a degree of control over your business decisions; every franchise location will more or less follow the same model.
2. Dealership
You can also consider setting up an agreement with a car dealership to offer rentals to customers who bring their cars for repair to start your car rental business. This type of business offers a very limited pool of customers, but it also means that you don't need a huge fleet of cars to get started, which can lower the early costs of starting your business.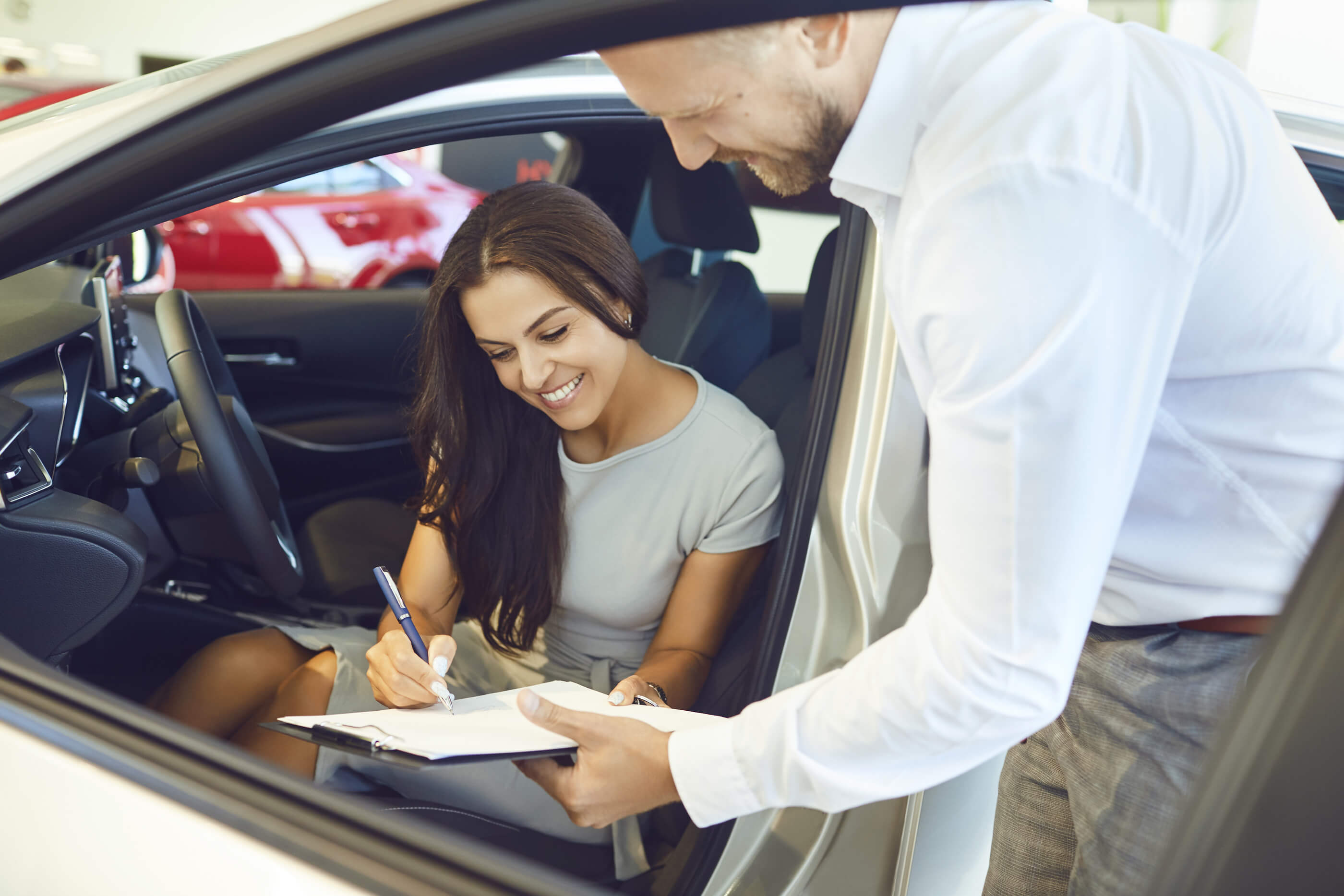 Using this kind of contract, you can also build a loyal customer base, who could potentially recommend your car rental services to their friends and family. Little or no marketing would be required for this to happen, once you have made an agreement with a reputed car dealership, the process should automatically fall into place.
3. Independent small business
Developing your own small business is one of its advantages over working for someone else. You get to make all the decisions, and you don't have to worry about anything that could go wrong with your business.
Plus, if you're the sole owner of your business, you'll be responsible for any problems that arise in it- something many employees never face! You'll need a strong brand from the ground up and plenty of cash to support your initial purchases and operations – both large ones (like those franchises we mentioned above) as well as smaller ones.
4. Existing business
Buying an existing car rental business is a good option if you don't like the restrictions of starting a new business from scratch. there'sOne of the main points of purchasing an existing business is figuring out if it's successful because it fills a market need or not- success depends on how well previous owners connected with their customers. This can be because basic business structures are already built, and there's likely a loyal customer base.
Step 2 – Decide your target market
While thinking about how to start a car rental business, you must keep your target market in mind. The ideal customer for your business is somebody who needs to rent cars for work.
Another desirable customer persona is a group of business travellers who want to spend a considerable amount of money on car rentals while they are on business trips. A business needs to ensure a market need for it before starting operations.
This determination comes from looking at your location and the requirements of the local population. Once you have this in mind, you can have better knowledge of your business plan, marketing efforts, and more.
Step 3 – Develop a business plan
A business plan is a vital report to help your car rental business become a reality. You'll want to create one for your new venture, and it's important to do this in a way that is easy to understand and follow. Planning your business can be tough, but a skilled entrepreneur must know how to create a business plan practically and efficiently. 
This document will outline the type of car rental business you are starting, what products and services you offer, how much money you'll charge per month, what taxes you'll have to pay each year (along with any other associated fees), how many passengers per day your business can accommodate, an outline of your marketing plan (including strategies for social media outreach), and financial projections for the coming few years.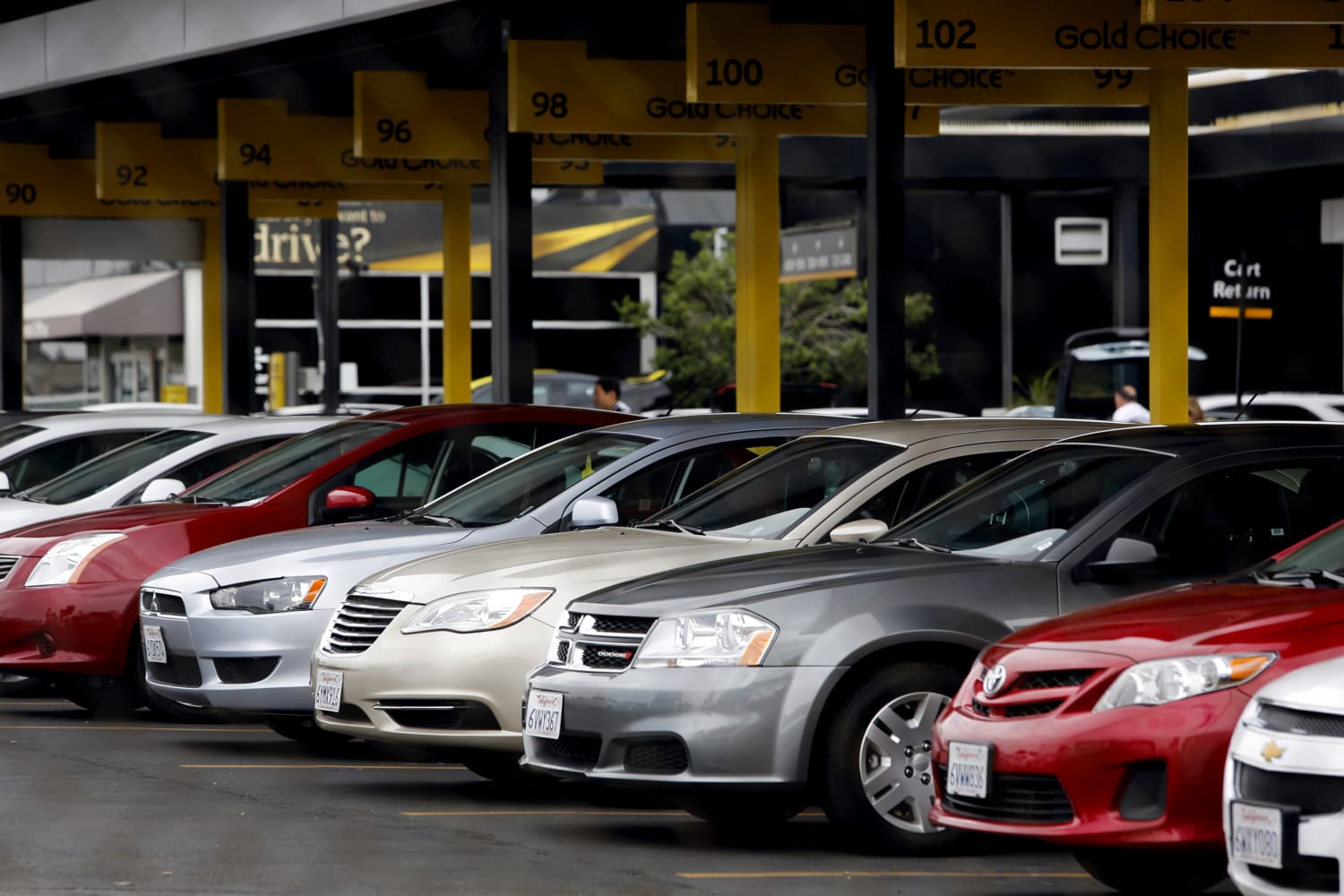 Your business plan should contain the following sections:
Executive summary: The executive summary of our business should include a description of it and the customer problem we are solving. It should also explain that there is a market for us, how much our first three years will bring in, who all we'll be targeting customers to, and what competitive advantages we have as well as leadership experience on the team.
Marketing plan: This should contain an in-depth analysis of the current market and its patterns, specific marketing strategy, and analysis of competitors' strategies and consequent results.
Bios of the core team: The bios should include a brief account of the experience and expertise of the team in and out of the field. Also mention what skills in your team are lacking and how you plan to overcome them.
Step 4 – Register your business
After your internal work is complete, it's time to complete some external processes in order to officially create your car rental business.
Decide the type of business: While a sole proprietorship is an easy entity to set up (as it does not need to be registered at all), this may not be the best choice for a car rental business as you will expose personal assets such as cars or money to any legal action taken against your company. Registering an LLC or corporation will remove this risk by separating your business assets from your personal assets.
Register your business online: A car rental business can be registered with your state through the secretary of state or the chamber of commerce. There are many different registration processes depending on your state, but this will typically require the online filing of appropriate forms and payment of a nominal fee.
Step 5 – Get funding
In order to open your car rental business, you will likely have a number of upfront costs. For example, you'll need to purchase a fleet of cars, lease the lot and storefront, insure the business, and employ mechanics.
Ongoing expenses for a small business include:
Employee wages/salaries,
Utilities,
Insurance,
Upgrading your fleet of cars. This would include the addition of new vehicles to the fleet and servicing the fleet. Rates for car rentals vary depending on the quality of the vehicle and the location.
Office/parking lot rent,
High-speed Internet.
You can get external funding to supply additional money for your car rental business by looking for loans from different types of businesses. There are various types of loans available, so be sure to find the one that's right for you. Furthermore, there are several ways to raise money for your business that you can explore. 
A business auto loan can support you to finance your fleet of cars. The equipment you purchase with the loan also serves as collateral. This type of financing is usually easier to qualify for because it doesn't require a down payment and typically takes less time to obtain.
Step 6 – Open a business account and credit card
Opening a separate business checking account and business credit card is the best way to run your own business. Doing this will make it easier come tax time, as well as reinforce the separation of your personal assets from your businesses if there are any legal disputes.
Some examples of business accounts:
Kabbage Checking: Kabbage offers the ideal business checking account with no fees, unlimited transactions, and a competitive interest rate. If you're looking for an affordable and convenient way to manage your finances online, Kabbage is the option for you especially if you plan on taking advantage of additional services they offer like financing or merchant credit cards.
nbkc Business Account: You might want to take a look at NBKC business checking if you're on the hunt for a budget-conscious small-business owner. It's free, has no minimum balance requirement, and does not cap your monthly transactions. There are just four branches located in the Kansas City area though, so branch access may be limited for some small-business owners.
Mercury Business Bank Account: If you're a startup and are looking for an all-inclusive banking solution, Mercury is the place to go. It features both business checking and savings accounts that charge no monthly fees. With scalable digital tools like these, your business will be set up in no time!
Step 7 – Get licensed
To operate a car rental business, you will likely need licensing in your state. Learn more about these requirements by visiting SBA's reference to state licenses and permits.
A car rental business is usually run out of a lot- like any other business. However, businesses that rent cars from a physical location typically do not require COs (Certificates of Occupancy).
Instead, their operations are based on compliance with building codes, zoning laws, and government regulations which can be verified through an insurance policy!
Just as with licenses and permits, your company needs liability insurance to safely and lawfully operate. Business Insurance protects your company's finance in case something bad happens to one or more people working at your company – whether it be an accidental loss or any sort of legal claim made against you.
Step 8 – Get rental contracts
One of the most essential documents for a business owner who will be operating a car rental company is the rental contract. This is a contract between your company and the customer.
This document will cover all liabilities, what happens if an accident occurs, and who is responsible for any damages that may occur. To make sure your rental contract meets all legal requirements, you should have this document drafted by a professional attorney.
The rental agreement must include the following:
Identification of vehicle
Term/ Rental period
Usage – business use or personal use
Mileage limit
Fees – base fee, fuel fee, and fee in case the mileage limit is exceeded
Security deposit
Insurance
Indemnification (the renter agrees to defend the owner, in case any actions on the renter's part cause the owner any harm or loss)
Representation – that the car is in a proper condition prior to renting
Venue
It should end with the date and time of pickup. Car rental services work to ensure that customers' insurance is valid, and they're able to cover costs in the case of an accident. The biggest mistake a car rental service can make is renting their cars out to someone who should not be driving them.
Step 9 – Build a team
Employing employees and a support system to run your car rental business is an important step. You'll need people to answer the phones, track your numbers, and maintain your car fleet. In addition, you'll need to obtain certain types of insurance (like workers' compensation and unemployment) in order to protect yourself from potential liability.
Your team can include :
An accountant
A mechanic
A receptionist
Management team
Building an advisory board can help you if your team is lacking. This group of people would be like mentors and act to answer questions or provide strategic guidance. They could also have experience in the car rental industry, or just running small businesses successfully for that matter- so look for them when needed!
Step 10 – Get started with marketing and advertising
One of the most important steps in the process of how to start a car rental business is marketing and advertising. You should find a way to reach as many people as possible and create a good reputation for your company. 
You also need to ensure that your cars are quality vehicles – nothing sells better than a great car rental experience.
Creating an online presence for your business is fundamental to creating a successful business. It would be best if you considered setting up pages on sites such as Yelp and Google and social media pages where customers can contact you with questions and drop reviews for other potential customers to see.
One of the most beneficial steps you can take to run a successful car rental business is to keep your business running smoothly.
This means having a good system in place for billing and customer service, keeping your vehicles clean and polished, and ensuring that your business is organized and efficient. In addition, it's important to make sure that you have a solid marketing strategy in place so that your customers know about your company and what you offer.
Wrapping Up
You'll need to give your customers a high-quality product, stellar customer service and create a strong relationship with your local community if you want to make money.
You can do this by providing your customers with great value for their money, as well as creating an excellent customer experience. Additionally, it's important to remember that relationships are key in business: you cannot succeed without them.
When you're just figuring out how to start a car rental business, there can be a lot of details that need to be taken into account. However, you can make it a reality with some patience and attention to detail.