Shark Tank is a popular American reality television show that features high-potential entrepreneurs in need of funding from a panel of investors. The panel includes tough, self-made business people who have made their own fortunes in the corporate world.
In every episode, hopeful entrepreneurs make a pitch to the sharks about why they believe their company will be big. They come up with many creative products that need some funding. Read more. Each entrepreneur needs at least one investor to take on the challenge with them and hopefully lend them some money for their business venture.
Shark Tank is a show you can actually learn from. Business, drama, success failures- it has it all! Click here to know more. 
In this blog post, we're going to go over the favorite Shark Tank sharks and what makes them so great!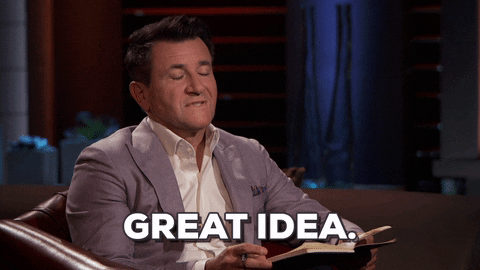 Lori Greiner
Lori Greiner is the queen of QVC. Lori has been selling innovative products to America's living rooms for years, and she's always looking for the next big hit. She started her company in 1989 when she was just a teenager. Lori has created over 400 products that have sold more than 100 million units in total.
Lori Greiner is one of the best inventors of her time. Her career began with an idea that catapulted her into becoming an international multimillion-dollar brand. She has created more than 450 products and holds 120 US and foreign patents to date.
The vital factor leading to Lori's success is her ability to solve problems for the masses, creating affordable products which improve people's lives, Lori's entrepreneurism has won wide recognition for her achievements; she has a major in Communications at Loyola University Chicago with a focus on journalism, television and film before working at The Chicago Tribune .
Lori acted on inspiration while producing earring holders when she took out a $300k loan and hustled in order to get it into JCPenny stores by the holiday season.
For Your Ease Only Inc. made $1 million in total sales and profits within the first year of business, and it has not slowed down since then. Lori is CEO of her company, with her husband Dan as a part-time consultant to product development and marketing management. Driven by an enthusiasm for problem-solving she ensures that the best products are being created into serviceable items from pots to pans. They can be found at home on Oprah Winfrey's kitchen island A good chunk of America has been introduced to For Your Ease Only Inc.'s products-including Heidi Klum's suitcase or Joan Rivers' new houseware purchase—as seen on QVC during Lori's 16 years as their resident expert shopper. With a 90% success rate for all those things listed under "Clever And Unique Creations By Lori Greiner" from cookware sets to travel gear like suitcases–Lori always seems to know what will become popular next.
Lori Greiner is someone who will help you think outside the box. Her genius mind makes her an excellent resource for entrepreneurs looking to develop their business ideas. She knows what it takes to breakthrough in high-demand markets, which gives her an edge when investing in new startups on Shark Tank.
When she invests in a company, Lori doesn't just give money away blindly. She ensures that the entrepreneur has a great idea and sound plan before she invests any of her own time or money into it. This is one of the reasons why Lori is many people's favorite Shark Tank shark!
Mark Cuban
Ever since elementary school, Mark Cuban has been an entrepreneur before he became a popular Shark Tank Shark. He grew up in Pittsburg, Pennsylvania, and was the son of a middle-class family. He watched his dad spend most of his life working as an auto upholstery professional. His drive to accomplish more and pave a better future for himself inspired him to make the best out of what he had-today Cuban is one of the world's most successful entrepreneurs and a ravishing Shark Tank shark. 
Cuban's entrepreneurial spirit flourished in middle school when he sold trash bags sets to other students for money so that he could buy shoes that were popular at the time (he desperately wanted them). He also made sales by selling coins or stamps throughout high school; making himself known as a salesman before ever graduating.
The day he turned 30, Cuban bought a lifetime pass on American Airlines for $125,000 and traveled around the world. Despite his "rock star" status at this point in his career, Cuban was still working hard to make sure that he made good investments and would be secure in the future.
In 1995, Cuban developed an idea along with long-time friend Todd Wagner called Broadcast.com which gave users audio broadcasting over internet connections – something not widely available at the time but very popular now thanks to them! Nearly four years after its conception NBC sold it out to Yahoo Inc., making him a billionaire by age 37!
Mark is a self-made billionaire and investor on the show. He's an entrepreneur who invests in companies he deems as "undervalued" or, as he likes to say, "not appreciated enough." His investment style is based on taking a chance with his money and at times it can be risky, but also rewarding.
One of the best qualities about Mark is that he offers a lot of advice to entrepreneurs even after he has passed upon investing in their company. If you ever have the opportunity to work with him, you will always know where you stand.
Daymond John
Daymond John is the founder of the clothing brand FUBU. He's also the CEO of fashion company GAP, which he successfully turned around in the 1990s.
John is one of the most successful Shark Tank sharks with FUBU grossing over $6 billion in sales. It has created lines in both men's and women's apparel. John is not only a great entrepreneur, but he is also an inspirational speaker and fashion designer. He even has his own fashion show on ABC called Daymond John's Quest for Success.
Daymond has gotten through many learning curves by always following his heart and staying creative. He went from sewing hats in his kitchen to being listed with Details magazine's "50 Most Influential Men" list, earning him some valuable lessons on the way. From mastering manufacturing to developing perfect partnerships, building and maintaining brand legitimacy, and filling gaps in knowledge- Daymond is a master strategist! After signing a deal with Samsung America for global distribution, FUBU reached annual sales of $350 million, neck-and-neck with Donna Karan New York (DKNY) or Tommy Hilfiger.
Daymond is now building new companies through strategic relationships with icons in pop culture. As the author of 'Display of Power: How FUBU Changed A World Of Fashion', 'The Power of Broke: How Empty Pockets, a Tight Budget, and a Hunger for Success Can Become Your Greatest Competitive Advantage', and 'The Brand Within: How We Brand Ourselves From Birth To The Boardroom' Daymond continues to share his wisdom on how powerful relationships are when it comes to building brand success. He is the new and hip Shark Tank Shark.
Kevin O'Leary
Kevin O'Leary is the co-founder of O'Leary Financial Group, a financial services company specializing in wealth management, stocks trading, and mutual funds. He also has his own show called "KEO Financial", where he offers financial advice to Americans who are trying to make their money work for them.
Kevin's favorite quote is "If you're not making mistakes, you're not taking enough risks." To Kevin, life is about risk-taking and it takes courage to leave your comfort zone.
Kevin O'Leary is a well-known figure for his audacious role on Shark Tank, but the success he currently has within the business sector grants him some right to speak bluntly.
Kevin O'Leary was born in Montreal, Quebec Canada. Through several learnings from his mother, Kevin began investing money when he was still going through high school and took an interest in managing funds properly. His mother taught him that it's important not to spend principals or dividends of investments – always just invest them back into new businesses instead. This lesson stuck with him for life!
O'Leary changed forever during one of his first jobs at an Ice Cream Parlor when he got fired because he refused to stand by while someone scraped gum off the floor; that job led Kevin to rule out working for anyone else ever again because no matter what happened next in life. After getting fired he vowed to never work under someone who had power over him which is why this man ended up becoming self-employed himself since then.
There are plenty of Shark Tank sharks that have found success by seizing an opportunity when they see one. Kevin is one of them!
Kevin's investments include companies like Cloudstaff Inc., The Dog Parker, iCracked, and Sparefoot. No matter what investment he makes, Kevin always asks for 25% equity in the company in return for his investment.
Robert Herjavec
Robert Herjavec is a Canadian entrepreneur and investor. He is the founder and CEO of The Herjavec Group and has been called "Silent Killer" by Kevin O'Leary, one of the Shark Tank sharks.
Robert is best known for his business savvy and sharp business acumen. He's also an author of books such as "The Will to Win: Business Secrets from an Olympic Champion."
Robert is one one the most admired Shark Tank sharks because he always seems to have all the answers during Shark Tank. His company, The Herjavec Group, was started in 1996 when he needed money for his first child's education. While running his IT company, Robert got a call from a client who needed help with their computer security system. This led him to create a 2-man IT company that now employs over 600 people!
Robert Herjavec is a gregarious entrepreneur who has built and sold several multi-million dollar IT companies. Robert's advice is invaluable for budding entrepreneurs who are looking to tap into some hard-earned wisdom from someone that understands the struggle of being an immigrant in Canada when you have absolutely nothing growing up or any money at all. It was in Canada where he learned his lessons early on about making ends meet: how it felt like not having anything while living abroad and what it meant working multiple jobs; these were some valuable life lessons learned while finding ways of maximizing tips out of customers without overcharging them–learning the artful skill set required for customer service.
Robert says he'd never thought of becoming an entrepreneur, yet after starting BRAK Systems in his basement, it soon became Canada's top provider of Internet Security Software before being sold to AT&T Canada. Within a couple of years, Robert managed to sell RAMP Networks- another technology company for $225 million.
Robert attributes his success to working on fields that he is passionate about and knowledgeable about. After taking a three-year retirement to spend time with family, he started the best business yet The Herjavec Group which is an IT integrator doing computer security and information storage for enterprise and government companies. It has become the fastest-growing Canadian security company making ten million dollars in revenue every year.
Barbara Corcoran
Barbara Corcoran completed her education and became a teacher, but only stuck with it for one year. Throughout her life, she held a total of twenty-two jobs, 19 of which were short-term. She worked as an agent at a diner where she met Ray Simone who later gave Corcoran the chance to start up her own company in real estate sales. This company expanded into something much bigger than any other job or relationship in her lifetime. Once their time together came to an end, Simone invested $1,000 helping Corcoran get started on building what is now considered the golden empire known as The Corcorans. It wasn't long before they dissolved their business partnership; however, this did not stop him from investing another $10 thousand dollars four years later after seeing how successful his former partner had become through taking risks again and again.
It took four years for the company to dissolve, but according to Corcoran, Simone said she would not be successful in business without him. This only fueled her desire in making a name for herself. They divided up their partnership in 1978 and she founded The Corcoran Group- the first female-run real estate company. In its first year, it made over $350k!
Fast forward ten years when Simone decided it was time to sell the company. She had shifted her focus back on family matters after trying unsuccessfully to get pregnant with no luck or success, and at last, giving birth to her son Tommy eight years later.
Barbara Corcoran has a long and lucrative career in the business world. She became a bestselling author after publishing her book, Shark Tales: How I Turned $1,000 into a Billion Dollar Business and Use What You've Got: And Other Business Lessons I Learned from My Mom. As well as this she had stints on TV shows such as The Apprentice and was a Shark Tank shark; both ventures have helped to multiply her wealth along with giving her prominence among business leaders.