These two Female Founders have developed a Unique Internship Program for women in tech
Are you a woman with a passion and love for computer science? Then you have come to the right place. Recently, two tech-passionate women Founders partnered with each other to create a technical intern program this summer. The internship would benefit small businesses and startups in the US as well as women who are tech specialists.
More about the female Founders and their organisations:
Rewriting The Code is a non-profit organisation established by Sue Harnett for empowering and supporting women or female students who are building their career in computer technology. Allobee, on the other hand, is a platform founded by Brooke Markevicius, which aims to connect business owners to a less experienced workforce. The workforce mainly comprises professional women who are seeking to do non-traditional work.
How it started?
The partnership between the two initiated mainly because of the common ground and goals i.e. supporting women. Harnett decided to reach out to Allobee's Founder after she spotted a feature on Allobee. She then discovered Markevicius in The Triangle Business Journal, which covers local business news in the Raleigh/Durham, NC area.
After a formal mail exchange, they decided to meet virtually on Zoom. And during their virtual chat, the connection between the two seemed serendipitous because of the common beliefs and vision. They found out how much they both loved tech and how both their organisations vision was streamlined to support women in their careers. Not only this, they also found that they only live less than a mile away from each other.
The initial virtual meet and talk led to the development of a program to help RTC's pool of outstanding vetted women tech students get internship roles with employers through Allobee. Both the Founders had no problem in finding quality candidates. But after receiving a huge number of applications in just three hours, the real problem was to find businesses that would like to hire those interns. The courses of those applicants were coming to an end and the deadline to get an internship was quickly approaching.
How will it help women in tech?
Markevicius and Harnett were determined to enhance the experience of startups and entrepreneurs who are in need of technical talent and thus decided to make a smooth internship experience which would be more accessible for employers and interns alike. They are keen to support women because women still make up only a small percentage in the technical workforce, and this small proportion has been steady since the last 15 years. Moreover, only 6% of Asian women, 3% of African American women, and 2% of Hispanic women are in the computer related jobs.
"This Summer Cohort is an exciting opportunity for the future female tech grads in our program," stated Harnett. "An important goal of RTC's is to open the doors of possibility to our students and introduce them to overlooked positions in computer science and tech, which they may want to pursue post graduation. I hope employers take an interest in helping to launch the careers of these women, by allowing our students to hone their skills and gather real world experience in the field while completing their studies."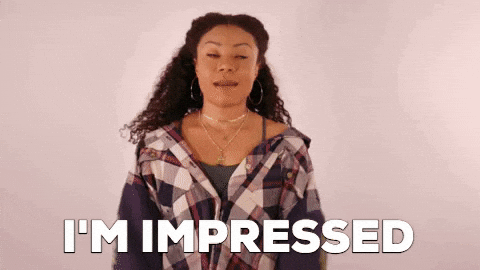 "I've seen the gap, not just in the traditional workforce, but also in the freelance space. There are very few women with technical skills beyond simple website development. I want to change that," said Markevicius. "The best skill I learned was how to code, that's why I have a huge passion for getting women into technical roles."
"Our program is unique in that our interns will receive ongoing support while working on their projects, and the employers will have access to support from start to finish as well," added Markevicius. "We've ensured that the price point is attainable for small businesses and startups with options available for part time work."
How will the platform work?
Allobee's platform will help the interns and clients to match with each other. It will also manage the administrative side of the hiring process and will assist in laying out a project if required. The internship program will be 100% virtual with both interns and employers located around the US. Rewriting the Code's team will provide mentors who will visit throughout the summer and will help in setting up the community events and discussions with the needs and requirements of interns in mind.
More than 80% of women who applied for the internships expressed a desire to work on a project that would make a social impact or something that would benefit others. But the platform allows any company to match with any intern. The company's who are willing to hire a summer intern can fill out Allobee's Client Application for getting started. The work on a single project has been planned to place from mid-May through mid-August 2021.
Allobee will also offer non-technical internships to women who are within their network and are looking to upskill themselves or were laid off due to the pandemic. The women who are seeking internships can apply here. Non-tech internships will range from handling social media accounts like Facebook and SEO-related work to content writing.
Back in January, Allobee also announced that they have successfully raised $500K and in Q2 they will be finalizing their collaborations and partnerships to give their clients and experts a smooth experience. They'll also be announcing their advisory group in the same quarter.
More about Allobee:
Allobee is a platform that was designed for entrepreneurs and small business owners who are overwhelmed by the amount of work. Whether they are in need of business support services like tech assistance, bookkeeping, podcast editing, upleveling visibility, website development, social media, or graphic design, Allobee is a one-stop business solution to give them their time back especially when they need it most. The algorithm that Allobee use connects nationwide business owners to an underutilized workforce of experienced, vetted, professional women who have left the traditional 9 to 5. This provides a streamlined workflow and makes it easier to hire, pay, and manage projects. You can learn more about Allobee here.
More about Rewriting the Code:
Rewriting the Code is a nonprofit organization which was developed for building an international community of exceptional college and women who are just starting out in their careers with a passion for technology. RTC's vision is to empower women so that they can become the next generation of engineers and tech leaders. RTC helps them in career exploration, facilitating community, mentorship, personal and professional development, and hands-on experience by partnering with tech companies across a different industries.
Tesla's Business Model: The Ultimate Guide For 2022
The automotive industry is undergoing a profound transformation, and it's not just because people are getting tired of driving these days. The reason is the technology that has been introduced to the automotive industry in recent years. Car manufacturers are now making the changes necessary to stay competitive so is Tesla's business model improving.
For a long time, making cars was an expensive process that involved many different parties. Even though the auto industry has become so much more efficient, it still costs a lot of money to produce a single car. So it's no surprise that automakers are experimenting with many different business models to reduce production costs.
Tesla is one of the most innovative automakers because the company has a business model that does not involve automakers.
They do not own factories, they do not sell their cars directly to customers, and they do not have dealerships. Instead, they partner with various companies that build their cars, sell their electricity to power their cars, service them, and even sell them.
This article explores why Tesla's business model is so innovative and how it will change the auto industry.
How is it different from other car manufacturers?
If you have ever wondered why the car manufacturing process is so expensive, you should read this article. The auto industry has been using very similar methods for making cars for decades, and it looks like they are finally ready to make some major changes.
Currently, automakers have to go through a long and expensive process to get a government-approved car. This is mainly because the government has strict regulations and procedures that automakers must follow.
Tesla's business model allows automakers to bypass many of these regulations and procedures. This means that the Tesla business model is much more flexible and can be used by different companies in the auto industry.
What is the Tesla business model?
Tesla's business model is very different from how most automakers make their money. They do not own their own factories and sell most of their vehicles directly to customers like you.
Tesla's business model does not involve a car manufacturing process at all. This means they do not have to follow the same regulations and procedures as other automakers.
As a result, they can manufacture their cars much cheaper and sell them at a much lower price.
The key to their business model is selling electricity.
They own power grids throughout the U.S. and sell their clean electricity to automakers.
The automaker then uses that electricity to charge the battery in the car.
The battery in the car is key to Tesla's business model because it allows the automaker to produce its own electric car without complying with regulations and procedures.
Instead of having a huge factory, the automaker has a small factory that produces one car at a time.
This also allows automakers to produce their electric cars much faster than other automakers not part of Tesla.
This business model is almost like renting a factory and producing the cars you need.
How does Tesla's business model work?
Tesla's business model is based on selling its clean electricity to automakers. Tesla has a lot of solar panels around the world and uses that clean electricity to make its batteries, which automakers use to store energy.
The automakers use that electricity to charge the batteries in the cars. This is key to this business model because it allows automakers to produce their electric vehicles without following any regulations or procedures.
All the automaker has to do is make sure that the electricity supplied by Tesla is clean and safe for the car.
Why is the car industry changing?
Automakers are making the changes necessary to stay competitive because of Tesla's business model. It allows them to bypass many regulations and procedures that other automakers have to follow.
This means they can make their cars much cheaper and sell them at a lower price. This business model is almost like renting a factory and producing the cars you need.
Another reason the car industry is changing is the increasing popularity of electric cars. We have seen that the electric car industry is growing every day, and it will become even more popular in the coming years.
People are now starting to question the need to use cars and their damage to the environment. They are also beginning to understand that it would be much better if they did not drive cars.
The Model X from Tesla
Tesla is best known for its luxury electric cars like the Model S and the Model X. That's a good thing because it shows that the company's business model is flexible and can work for both luxury and non-luxury cars.
The company sells two different types of cars. The first is the Model X, which is for non-luxury customers. The Model X is a crossover designed for people who want to move around a lot in the city.
The second car that Tesla sells is the Model S. It is a luxury sedan for people who want to travel long distances by car.
Tesla's growing plans
Tesla has made many changes in the last few years, and it looks like the company is struggling a bit with that. We have seen reports of layoffs, declining stock value, and growing debt.
It looks like Tesla is doing well, and the company will likely continue to make big changes in the coming years. The bottom line is that they will produce many cars with their business model.
However, they are struggling with the growing pains and need some time to adjust.
The future of the Tesla business model
Tesla is not the only automaker trying to make changes to stay competitive. Other automakers like BMW, Audi, and Jaguar are also making changes to stay ahead of the competition. We can expect in the future that automakers will collaborate more and more.
BMW and Google have been working together and may collaborate more frequently in the coming years.
One of the new technologies that car manufacturers are using is autonomy. This means that cars will drive themselves on the highways without human assistance.
The future of Tesla's business model seems to be based on autonomy. Car manufacturers will have to find another way to make money because they will no longer sell the cars directly to their customers.
Wrapping Up
Tesla is changing the auto industry because the company has a business model that is very different from other automakers. They do not have factories or even their own dealerships. They only sell their cars directly to their customers.
This business model is very different how the way other car manufacturers make their money. They do not have factories and they sell their cars directly to customers.
Tesla is doing very well right now because they are using autonomous technology. The car industry is changing because of this business model.
Show No Towel: A Story Of Entrepreneurship & Success 2022
This is how one entrepreneur and his wife decided to do what no one else had done before. They came up with show no towel.
As a result, they were forced to wash everything every day.
But that's not all. Because there were no towels, they had to be creative and quick when it came to getting ready.
If they were late for the office, they'd have to hurry. If they were late to the gym, they'd have to hustle. Show no towel was the solution to all.
The challenge was that they were just two parents working hard to make ends meet. They couldn't afford to buy towels.
So, they'd have to think about what to do every day. But as the months went by, they realized that no towels weren't an option. They needed to make it work.
And so, they decided to do what no one else had done before. They decided to show no towels. Their new company, MindBodyGreen, would be an online resource for people who wanted to live a life without towels.
This was their idea about Show no towel, and it was a great one. You can learn more about how they did it, their history, and their plans.
Founder of show no towel
Unlike any other founder, Shelly Ehler founded Show No Towel.
It's a 'towel with a split.' she is a mother of two children, a wife, a life coach, and a part-time college teacher, all rolled into one. She has inspired other parents to reconsider their life goals by delivering award-winning inspirational talks.
Even after a failure, she lives by the saying 'Dream it, believe it, and let it go.' After encountering a challenge that many parents confront daily, she came up with the idea. It's tough to change her kids' swimwear while at the beach, so towels are necessary – Show no Towel was founded.
What is Show no towel?
Entrepreneur Shelly Ehler took an extremely simple concept and turned it into a product and a company, using an ingenious idea. It was an extremely simple idea that turned into a product and a company.
The Show No Towel was invented due to exchanging custom window drapes for the inventor's patented work, which demonstrated that simple things are often neglected.
There is no belief that Show No towel enables children to change out of their swimming outfits in public while maintaining a degree of modesty. It also makes a fantastic beach towel/cover-up. Shelly wants to distribute the Show No towel through water parks and is seeking investments from the sharks.
Show no towel before shark tank
Families sometimes have difficulty locating where their children may feel comfortable changing out of their bathing suits. An entrepreneur like Shelly Ehler can convert a simple idea into a successful business. Many great products on the market were generated by people who identified a problem and came up with a simple solution to address it. Shelly, for example, might be described in the same manner.
Shelly's Show No towel with a slit in the center that lets you put your baby's head through is a great choice for those situations. It keeps your child completely dry as they change out of their wet clothes. A portion of the towel hangs off their body, covering them as they change. It is also a fun new product that will keep your children dry at the beach, pool, and even during bath time.
Shark Tank Pitch of Show no Towel
In order to seek $50,000 in investment in exchange for a 25% share of her business, Ehler appeared on Shark Tank with her children to assist her in presenting her idea to the Sharks.
One day while swimming with her children, Ehler conceived ShowNo. Her eldest son wanted to put on dry clothing, and she thought of a way to keep him covered while he changed by holding out a towel for him.
While her eldest son was being changed, her younger son became fidgety, and Ehler had a brainstorm as a result of her annoyance. She then created a towel poncho that had a cut to keep children covered while changing by creating a new type of towel poncho and called it Show no Towel.
The business model of show no towel
She likes to share this concept with people because she knows it's important. The key to the sustainability of show no towel is affiliate marketing.
An affiliate marketing program is when you partner with a company that offers products and services for sale. When customers click on a link in an article or website, they are taken to the partner company's website.
The affiliate gets a commission if that person decides to purchase the product(Show no towel) or service. This was the ultimate business model of Show no Towel.
Wrapping up
When Shelley was ready to pitch her product on Shark Tank, she had no idea that a chance encounter with Oprah Winfrey would change her life. In spite of the fact that Shelley had a remarkable product, something was holding her back.
Oprah's comments had a powerful impact on Shelley, who subsequently pursued her dream of landing a deal on Shark Tank. Your biggest desire might be out of reach, but are you willing to try? You don't get 'always open' doors unless you believe in them.
The 4 Biggest Shark Tank Deals Of All Time To Inspire You
Shark Tank is a reality show that offers entrepreneurs the chance to pitch their ideas in front of a panel of aspiring investors. The show has been on for over 10 seasons and has highlighted some amazing success stories. In this article, we will discuss the 4 biggest shark tank deals of all time.
It gives us an inside look at what it's like to create and pitch your own business idea to a group of investors. And with nearly $200 million in funding given out, the show has become a key stop on the entrepreneurial journey.
Knowing how to pitch your product or service is crucial if you want to get on the show. But what happens when you don't make it past the audition round? Well, there are still ways to get your product out there and make a name for yourself.
In this article, we'll give you an inside look at the biggest Shark Tank deals of all time.
From TUMI's $1 million deal to become an investor in the company to Gary Vaynerchuk's $575,000 deal for Wine Library TV, some unreal stories shaped people's lives.
Step inside the Shark Tank
The show has been on for over 10 seasons and has highlighted some amazing success stories. There is a reason why people flock to the show: so they can hear about the best deals of all time!
One of the most significant deals was when Gary Vaynerchuk got $575,000 for Wine Library TV in season 4. He was an early-stage investor who had invested $15,000 in the company, but he knew it had the potential to be much more than that. It was one of the biggest shark tank deals of all time.
When Shark Tank came around, he knew it was his chance to invest while its value was still relatively low. It really paid off as Wine Library TV is now worth over $30 million.
Wine Library TV isn't the only big deal that has happened on Shark Tank. TUMI became an investor in one of its competitors after Chris Sacca offered them $1 million in 2013 as long as they agreed to use TUMI handles instead of their own product's handles which they did just this past year.
Today we'll be looking at some of the biggest Shark Tank deals of all time. Our research includes information about the company, its deal, and its founder.
Here are the 4 biggest Shark Tank deals of all time that might inspire you!
1. Daymond John's FUBU
FUBU stands for "For Us, By Us." The name also serves as a mantra for Daymond John, the founder of FUBU. He grew up in Hollis, a predominantly black area of Queens, and understood that most clothing brands weren't speaking to an urban audience.
The idea for FUBU was birthed when John saw the response his friends and family had to his own designs, which eventually led him to launch an apparel line with his younger brother Jafar and close friend Keith Coe.
Despite almost going bankrupt because of production issues just one year into their venture, they stuck to their vision and succeeded. Today, FUBU is worth over $250 million dollars. Here's how it all happened…
1991: The founding of FUBU
Daymond John, who grew up in Hollis, Queens, founded FUBU in the early-to-mid-1990s. The name FUBU stands for "For Us, By Us."
He and some high school friends had a similar idea to launch a clothing brand, but John took the idea further and actually started a business. At the time, there weren't many clothing brands that focused on urban customers, and John saw an opportunity to become a leader in the industry as a result.
He was also inspired by the fact that Russell Simmons' clothing line, Phat Farm, was one of the few brands that served this market. He's quoted as saying that the idea for FUBU was "born out of necessity." John partnered with his younger brother Jaffar and high school friend, Keith Coe, to launch the brand.
The three friends were all entrepreneurs already, but they decided to launch FUBU together to create a company that would become a household name.
1998: FUBU's biggest year
In 1998, FUBU had a huge year in terms of sales. The brand saw around $350 million in revenue, which was by far its biggest year.
During this same year, the brand also received an investment from The Gap of $46 million, which allowed FUBU to open its own factories. The brand is at its most popular FUBU saw its biggest growth in the early-to-mid-2000s.
By 2003, the brand was on the strength of its core garments, but it also had a handful of other merchandise, including bags, wallets, and even perfumes. There were also FUBU-branded stores popping up worldwide.
The brand's merchandise was available in department stores like Macy's, Nordstrom, and Kohl's, but it was also sold in smaller boutiques and flea markets. Notably, the brand even had a line of children's clothing and toys, which was unusual for a growing apparel company at the time.
2003: FUBU's decline and resurgence in the mid-2000s
As the decade progressed, FUBU's growth slowed. Though the brand still had a ton of success, including an endorsement deal with NBA star LeBron James in 2003, it wasn't the same as it had been in previous years.
The brand's merchandise didn't change much, and John indicated that he regretted not innovating with new designs and concepts. The brand is still worth $250 million, though, and it's used by thousands of customers.
In fact, it's still one of the most recognizable apparel brands in the world. FUBU has since expanded to include items like sleepwear and loungewear, which the brand is currently promoting in a few TV ads starring John and other celebrities, including Gabrielle Union, Jamie Foxx, and Ciara.
2008: The end of FUBU as we know it?
There was some speculation in 2008 that FUBU was nearing the end of its run. Though the brand still had plenty of popularity, it certainly wasn't as hot as it had been for the majority of the decade.
John also admitted that FUBU had neglected to innovate in a meaningful way, which led to the brand falling out of favor with the masses. As a result of this, the brand's sales slowed significantly.
FUBU is still around today, though, and John is still the company's founder and CEO. He's indicated that the brand is working on new designs and concepts, which suggests that it's ready to re-establish itself as a top-notch apparel company.
And it was yet one of the biggest shark tank deals of all time.
2. The Scrub Daddy
In the seventh season of ABC's hit show, viewers were introduced to Hamilton, Bermuda-based company Scrub Daddy who pitched their product that helps people clean virtually anything more efficiently.
The Sharks weren't convinced, though, and all five declined to invest. However, not every pitch on Shark Tank results in a rejection from the Sharks.
Sometimes they see potential in an inventor on how to improve their product or service so much that they are willing to partner with them as their first investor. This was exactly the case with Scrub Daddy who managed to get two out of the five Sharks investing in them.
How Did Scrub Daddy Go From Shark Tank Rejection To Success?
Scrub Daddy first pitched its product on Shark Tank in 2013. They were looking to secure $150,000 in exchange for 10% equity in their company. Their product was already selling well and was earning $3 million in annual revenue.
The Sharks weren't convinced and all five declined to invest. Scrub Daddy left the Tank empty-handed, but they soon found success without having to go back to the Tank. Discovery Channel contacted the company and flew the owners to New York City to film a segment for Dirty Jobs.
Their appearance helped boost sales for Scrub Daddy as people who saw the episode began buying the product. Scrub Daddy soon entered department stores which gave them better exposure and allowed them to reach a wider audience.
They also started licensing their product and hired a PR company to promote it. Scrub Daddy hit the shelves at Wal-Mart, Target, and Bed Bath & Beyond.
Why Did The Sharks Turn Down Scrub Daddy?
It's hard to say why the Sharks didn't invest in Scrub Daddy when they were so successful after being rejected on the show. There are a few reasons why an investor might reject a pitch on Shark Tank though. People who are pitching on the show aren't professional presenters.
In fact, most of the contestants don't have any experience in sales or marketing. The Sharks want to invest in companies with a strong leader who knows how to run a business.
Julie, Scrub Daddy's charismatic founder, and inventor wasn't able to convince the Sharks that she was that person. She didn't seem to be aware of the challenges that come with running a business either. She wasn't prepared for the Sharks' questions and didn't have a good answer for how she was going to scale the business.
The Scrub Daddy is a large, colorful, and convenient sponge that makes dishwashing manageable. After selling his product on the show and raking in $2 million of funding, creator Aaron Krause was invited to appear at the Consumer Electronics Show and then opened up subsequent investment opportunities on Shark Tank.
Scrub Daddy Now
Scrub Daddy is now one of the most successful companies to come out of Shark Tank. They've expanded their product lineup and currently sell 20 different products ranging from bath bombs to stain removers. Their products can be purchased at major retailers like Amazon, Walmart, Target, Bed Bath & Beyond, and Kroger which is also one of the greatest shark tank deals of all time.
Around the time that Scrub Daddy was pitching on Shark Tank, they were selling their product through infomercials and door-to-door sales. Their appearance on the show allowed them to enter the wider market and sell their products to a wider audience. The Scrub Daddy product has grown so popular that it's even used on the basketball court by NBA stars like James Harden, Blake Griffin, and Kevin Durant. And it was yet one of the biggest shark tank deals of all time.
3. Kevin O'Leary's, O'Leary Financial Group
When Kevin O'Leary was on the show for the first time, he pitched his company as a digital stockbroker. He wanted to create a company that would allow people to buy stocks without knowing how they work and without any experience necessary. The other investors were interested enough to give him $1 million for 20% equity.
With this deal, O'Leary Financial Group went from 0-60 in about two minutes, and it has been growing ever since. Now, Kevin is worth over $400 million and continues to grow at an impressive rate! And with the help of Shark Tank, his company continues to be a success. And it was indeed one of the biggest shark tank deals of all time.
4. Robert Herjavec's House of Bargains
Robert Herjavec is no stranger to Shark Tank. He's been on the show over five times and has invested in companies like Tresata, Tiqets, and Emergen-C. But Herjavec has made one of the biggest deals of all time with House of Bargains so-called the biggest shark tank deals of all times.
GoBargainBuy offers deep discounts on major brands like Nike, Ralph Lauren, and Adidas. The website was founded by a single stay-at-home mom who wanted to save her family money.
So what did Robert invest in? 100% of the company! If you check out the GoBargainBuy site today, you'll notice that it looks a little different now; that's because House of Bargains is now just called "Shark Tank Deals." You can still shop for big-name brands at discounted prices, but you can also find deals from other companies featured on Shark Tank!
No Shark Tank? No Problem!
We've all heard the saying, "If at first, you don't succeed, try again." And this sentiment rings true for some of the most successful entrepreneurs in our world. Some of the most well-known Shark Tank deals happened after a pitch that didn't make it past the audition round.
For instance, in an episode in season 4, Kevin O'Leary offered to invest $250,000 in exchange for 25% equity in My Baby Rocks—a business that makes personalized baby shoes with parents' child's names on them. However, they declined his offer because they didn't want to give up a quarter of their company.
Fast forward two years and My Baby Rocks had gone out of business. Yet Kevin O'Leary still remembers this deal with fondness because he actually invested in another company with the same owner: Rockin' Green Laundry Detergent.
Another example is when Lori Greiner invested $100k for a 50% equity stake in Purse First Aid Kit. A woman was annoyed by how dirty her purse usually became and wanted to develop a strategy to safeguard her belongings from spills or leaks.
It took Purse First Aid Kit four years before they finally made their deal with Lori Greiner and sold over 1 million kits! The above were some of the biggest shark tank deals of all time.
Conclusion
Sharks are some of the most successful entrepreneurs in the world. They know how to sniff out a good deal, and they know how to play to win.
But, being successful on Shark Tank doesn't just happen by accident. It takes a lot of preparation before you even set foot in the tank.
The above were some of the biggest shark tank deals of all time. The show's producers are always on the lookout for the next big deal. So if you're like most people and want to get a taste of what it's like to be a shark, here are a few pointers to help you get ready for your next appearance!