Tutoring has become a popular way to improve students' skills and boost academic progress. Apart from allowing students to learn from professionals, tutoring can also be a fun and entertaining way to spend your free time. But how to start a tutoring business? Who can start this business? Read to know more!
Who can start a Tutoring Business?
Tutoring is an excellent fit for teachers and other instructors. However, that doesn't mean you need a teaching degree or specialized training to be an effective tutor.
Tutors employed by school districts must often be licensed, but private tutors are not regulated and don't need to be licensed. In addition, knowing how to start a tutoring business without having any certification could offer additional credibility.
As a tutor, you need to know the subject matter to help students learn it. You also must explain the information clearly so that others can understand it and adapt their tutoring approach based on what works best for each student.
Lastly, it would help tap into how students learn best to adapt their tutoring approach to get the most from their sessions.
How To Manage Funding to start a tutoring business?
If you want to know how to start your tutoring business or haven't established much credit, it may be worth applying for a small business loan or opening an account on a credit card to help you pay back the money.
A traditional bank might not be willing to fund you if you are starting your business or haven't established much credit. Other lenders might be able to look at your personal and business financials before deciding whether or not they will lend you money.
Before you open your business, make a financial plan to understand the Actual Costs and Expenses you'll need. In addition, include recurring expenses such as salaries, office space rent, and power bills.
If you don't have the capital to start your business outright, it's essential to establish a budget for this too. Your goal should be to make money and help your business grow and reach its potential!
 Alternatively, bootstrapping your tutoring business, securing loans through friends, family, and supporters, or you may try crowdfunding sites like Fundera, which will raise any capital that you may need to take your business to the next level.
Here are five tips to know on how to start a tutoring business:
Choose the suitable Tutoring Business model
Research the Tutoring Industry
Set a price
Set up your business with the right resources.
Read on to know more!
Step 1: Choose the suitable Tutoring Business
You need to recognize and concentrate on your strengths to develop a successful business. If you are looking for people to work with, remember that you need helpers to complement your skills and abilities.
Additionally, if there are areas where you would like to help improve – such as technical or marketing support- make sure to search for those professionals outside of your field to find the best match.
You need to understand your areas of expertise for a tutoring agency to be as effective as possible. This will help you focus on what subjects the agency should teach.
You can describe your business clearly and concisely. This section should describe your company, mission, and what makes it unique.
You could also highlight some of the critical factors to know more about how to start a tutoring business.
A detailed business plan is necessary to get started and head in the right direction when tutoring. 
Executive summary
Product or service description,
Industry analysis
Competition analysis
SWOT analysis
Marketing and sales plan
Financial
Milestone schedules
These are all required for you to know the profitable business. You can also use the membership or subscription fee model or an exclusivity model to generate revenue.
 Once you've chosen a suitable tutoring business model, it's essential to research the industry to find the best tutors and resources.
Step 2: Research the tutoring industry
Before setting up your tutoring business, it's essential to research the tutoring industry to find the best tutors and resources. This will help you choose the most effective methods for teaching your students and providing value for your money. This will help you choose the most effective methods for teaching your students and providing value for your money.
Setting up an e-learning platform is a great way to improve students' skills and boost their academic progress. Additional reading should be part of your investigation. Numbers and statistics can help you determine how likely your business is to succeed in your area, but are you ready?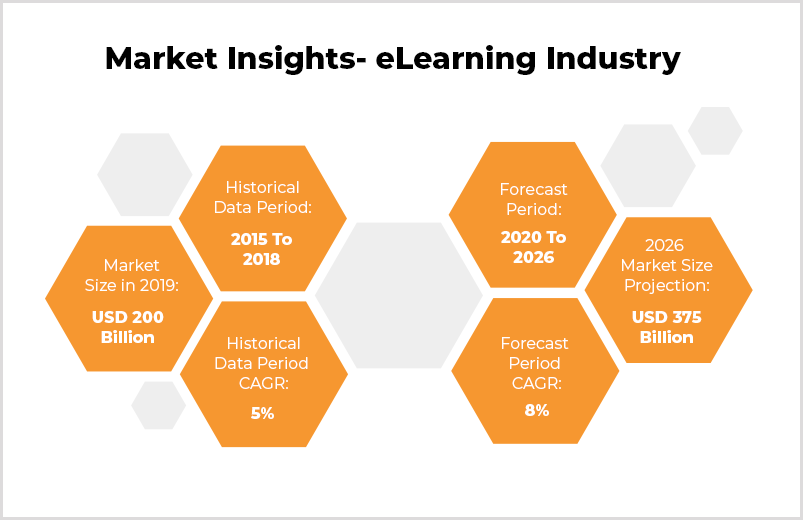 There's always more to learn about tutoring, and books can help you discover new tutoring ideas and services.
Questions you should be considered:-
What the current market looks like in my area?
What are the different types of tutoring services available in your area?
Is there a demand for my particular niche?
Is there any profit potential?
Is it more likely that I'll work from home or in an office?
Do I have the appropriate supplies and materials? (e.g., software, materials, etc.) ?
Will I travel to students?
Step 3: Set Up A Pricing Plan
Now that you've figured out the market, it's time to determine your price. It is usually the phase that individuals are most apprehensive about. On the other hand, setting your pricing does not have to be complicated!
When it comes to pricing your services, keep the following in mind.
It would help if you decided what price model you want to use. You can choose a high-cost/low volume model or consider a hybrid of the two models.
Your prices will vary depending on how much subject matter you offer and how expensive it is for other businesses with similar capabilities.
You might want to variate your prices too. Higher-priced subjects will be more expensive for most more specific businesses than lower-priced ones. If you have access to tutors who can teach niche subjects, charging premium rates may be an option.
Setting your prices too high or low can damage your business. It will miss potential clients while also making it difficult to profit. You can use this information to set boundaries for how much you charge and when.
Additionally, once students and parents have become familiar with your services, they might choose to pay more for them.
Step 4: Set up your business with the right resources
Setting up your business with the right resources is essential for any tutoring business. You'll want to find a great tutor and set up a process for hiring new tutors. 
It would help if you also considered setting up an online course that you can access from anywhere. It will help you quickly and easily find and hire new tutors and provide valuable content to potential students.
There are various tools that you need to know how to start a tutoring business that will help you manage your business. Tutor Cruncher is one such tool that gives you all the tools you need to run your business.
Various software programs can help manage all aspects of your business when it comes to business. For example, Tutor Cruncher can help keep on top of all areas in your business, and CRM software can help take secure payments, streamline sign-up processes through the website, or spend less time on the mundane admin work.
You should think about how you will facilitate it. The majority of tuition takes place online. Consider connecting your management software with an online whiteboard to improve tutor communication. You might also consider how you'll make education more accessible during COVID-19.
Step 5: Start an online tutoring business!
When starting a home-based tutoring business, it is essential to invest in bulk pens, pencils, markers, rulers, papers, and folders. You will need some workbooks and notebooks for record-keeping.
Other equipment you may want to purchase include: a reliable computer set-up with a good webcam and microphone; a strong Internet connection; download or invest in some tutoring software such as:
Video Calling Software
Whiteboard Software
Document Sharing Software
Google Docs
One Drive
DropBox
These are some of the ways you can follow to know How to start a tutoring business!
Wrapping Up
Start teaching your students today and see the difference that you make. Tutoring can be a fun and entertaining way to spend your free time, but it can also help your students achieve their goals. By starting today, you'll have everything under control and be able to focus on what truly matters: teaching your students.