How To Start A Tutoring Business In 2022 – A Positive Start!
Tutoring has become a popular way to improve students' skills and boost academic progress. Apart from allowing students to learn from professionals, tutoring can also be a fun and entertaining way to spend your free time. But how to start a tutoring business? Who can start this business? Read to know more!
Who can start a Tutoring Business?
Tutoring is an excellent fit for teachers and other instructors. However, that doesn't mean you need a teaching degree or specialized training to be an effective tutor.
Tutors employed by school districts must often be licensed, but private tutors are not regulated and don't need to be licensed. In addition, knowing how to start a tutoring business without having any certification could offer additional credibility.
As a tutor, you need to know the subject matter to help students learn it. You also must explain the information clearly so that others can understand it and adapt their tutoring approach based on what works best for each student.
Lastly, it would help tap into how students learn best to adapt their tutoring approach to get the most from their sessions.
How To Manage Funding to start a tutoring business?
If you want to know how to start your tutoring business or haven't established much credit, it may be worth applying for a small business loan or opening an account on a credit card to help you pay back the money.
A traditional bank might not be willing to fund you if you are starting your business or haven't established much credit. Other lenders might be able to look at your personal and business financials before deciding whether or not they will lend you money.
Before you open your business, make a financial plan to understand the Actual Costs and Expenses you'll need. In addition, include recurring expenses such as salaries, office space rent, and power bills.
If you don't have the capital to start your business outright, it's essential to establish a budget for this too. Your goal should be to make money and help your business grow and reach its potential!
Alternatively, bootstrapping your tutoring business, securing loans through friends, family, and supporters, or you may try crowdfunding sites like Fundera, which will raise any capital that you may need to take your business to the next level.
Here are five tips to know on how to start a tutoring business:
Choose the suitable Tutoring Business model
Research the Tutoring Industry
Set a price
Set up your business with the right resources.
Start an online tutoring business.
Read on to know more!
Step 1: Choose the suitable Tutoring Business
You need to recognize and concentrate on your strengths to develop a successful business. If you are looking for people to work with, remember that you need helpers to complement your skills and abilities.
Additionally, if there are areas where you would like to help improve – such as technical or marketing support- make sure to search for those professionals outside of your field to find the best match.
You need to understand your areas of expertise for a tutoring agency to be as effective as possible. This will help you focus on what subjects the agency should teach.
You can describe your business clearly and concisely. This section should describe your company, mission, and what makes it unique.
You could also highlight some of the critical factors to know more about how to start a tutoring business.
A detailed business plan is necessary to get started and head in the right direction when tutoring.
Executive summary
Product or service description,
Industry analysis
Competition analysis
SWOT analysis
Marketing and sales plan
Financial
Milestone schedules
These are all required for you to know the profitable business. You can also use the membership or subscription fee model or an exclusivity model to generate revenue.
Once you've chosen a suitable tutoring business model, it's essential to research the industry to find the best tutors and resources.
Step 2: Research the tutoring industry
Before setting up your tutoring business, it's essential to research the tutoring industry to find the best tutors and resources. This will help you choose the most effective methods for teaching your students and providing value for your money. This will help you choose the most effective methods for teaching your students and providing value for your money.
Setting up an e-learning platform is a great way to improve students' skills and boost their academic progress. Additional reading should be part of your investigation. Numbers and statistics can help you determine how likely your business is to succeed in your area, but are you ready?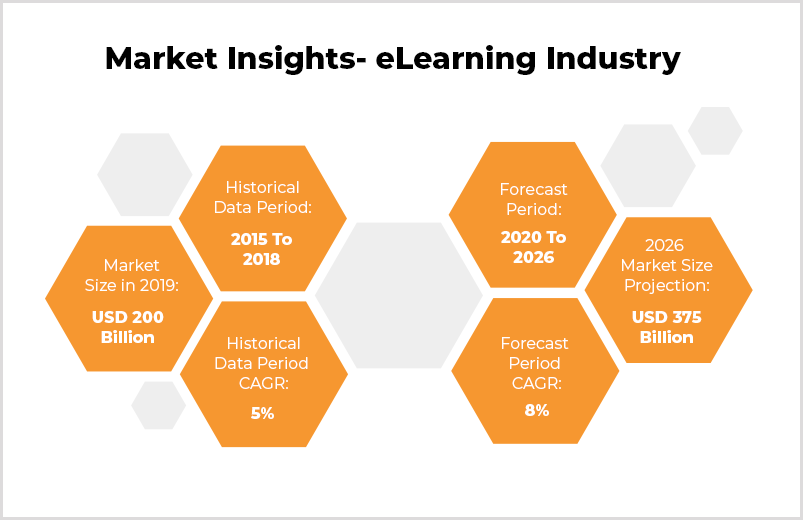 There's always more to learn about tutoring, and books can help you discover new tutoring ideas and services.
Questions you should be considered:-
What the current market looks like in my area?
What are the different types of tutoring services available in your area?
Is there a demand for my particular niche?
Is there any profit potential?
Is it more likely that I'll work from home or in an office?
Do I have the appropriate supplies and materials? (e.g., software, materials, etc.) ?
Will I travel to students?
Step 3: Set Up A Pricing Plan
Now that you've figured out the market, it's time to determine your price. It is usually the phase that individuals are most apprehensive about. On the other hand, setting your pricing does not have to be complicated!
When it comes to pricing your services, keep the following in mind.
It would help if you decided what price model you want to use. You can choose a high-cost/low volume model or consider a hybrid of the two models.
Your prices will vary depending on how much subject matter you offer and how expensive it is for other businesses with similar capabilities.
You might want to variate your prices too. Higher-priced subjects will be more expensive for most more specific businesses than lower-priced ones. If you have access to tutors who can teach niche subjects, charging premium rates may be an option.
Setting your prices too high or low can damage your business. It will miss potential clients while also making it difficult to profit. You can use this information to set boundaries for how much you charge and when.
Additionally, once students and parents have become familiar with your services, they might choose to pay more for them.
Step 4: Set up your business with the right resources
Setting up your business with the right resources is essential for any tutoring business. You'll want to find a great tutor and set up a process for hiring new tutors.
It would help if you also considered setting up an online course that you can access from anywhere. It will help you quickly and easily find and hire new tutors and provide valuable content to potential students.
There are various tools that you need to know how to start a tutoring business that will help you manage your business. Tutor Cruncher is one such tool that gives you all the tools you need to run your business.
Various software programs can help manage all aspects of your business when it comes to business. For example, Tutor Cruncher can help keep on top of all areas in your business, and CRM software can help take secure payments, streamline sign-up processes through the website, or spend less time on the mundane admin work.
You should think about how you will facilitate it. The majority of tuition takes place online. Consider connecting your management software with an online whiteboard to improve tutor communication. You might also consider how you'll make education more accessible during COVID-19.
Step 5: Start an online tutoring business!
When starting a home-based tutoring business, it is essential to invest in bulk pens, pencils, markers, rulers, papers, and folders. You will need some workbooks and notebooks for record-keeping.
Other equipment you may want to purchase include: a reliable computer set-up with a good webcam and microphone; a strong Internet connection; download or invest in some tutoring software such as:
Video Calling Software
Whiteboard Software
Document Sharing Software
Google Docs
One Drive
DropBox
These are some of the ways you can follow to know How to start a tutoring business!
Wrapping Up
Start teaching your students today and see the difference that you make. Tutoring can be a fun and entertaining way to spend your free time, but it can also help your students achieve their goals. By starting today, you'll have everything under control and be able to focus on what truly matters: teaching your students.
How SEO Can Help Build Brand Recognition In 2022: Ultimate Guide
Although search engine optimization creates organic traffic, it can also boost branding and raise brand recognition.
What is the goal of an SEO campaign? For many experts, the solution is straightforward: increase organic traffic. After all, ranking high in Google Search means gaining hits from most users who rarely look past the first page of results.
Have you considered that SEO and brand recognition go hand in hand? Google's first page boosts brand recognition, which increases brand exposure, authority, and interaction.
This may be worth far more than clicks, depending on the company's objectives.
One of the most crucial tasks you have as a marketer is to raise brand recognition among potential buyers. According to Venngage, growing brand recognition was the top priority for 89% of marketers in 2020.
Let's dive in and examine how to boost your brand recognition with SEO.
Why Is Brand Recognition Important?
A potential customer enters your marketing and sales funnel when they recognize your brand. You can't sell to someone unaware of your existence!
Your best chance of bringing in a continuous supply of new leads is to have a strong brand recognition campaign.
People prefer buying from companies they know and trust. As a result, most consumers would like to purchase from a company whose name and identity they are familiar with. Comfort fosters familiarity, and this comfort will drive a customer to select you over a competitor.
Brand Recognition and SEO
According to statistics, a customer must interact with a brand 5–7 times before recognizing it. As a result, growing brand recognition requires repeatedly presenting your brand in front of potential buyers.
The top three results in Google searches receive 75.1% of all clicks, according to Backlinko. Only about 1% of searchers click on anything on the second page of results.
If you want clients to recognize your brand and associate it with your niche, ranking high in search engine results is crucial for a developing business.
SEO is becoming more important than ever in an increasingly digitized and competitive market. If the internet is your principal sales channel, branding and SEO must work together to build long-term brand recognition.
We'll go through some of the most effective SEO methods in the next part to ensure that potential clients know and remember your brand.
1. Control Your Search Results
Almost every SEO business journey begins with a search on Google. As a result, it's only natural to think about how your site will appear in branded search results.
Structured data can include items like the website search box in search results. The way you build your site might also aid in the appearance of specific important pages beneath the homepage link on the search results page.
Having a Google My Business account and supplying as much valuable information as possible will aid your knowledge panel, which appears on the right in some search results.
Controlling what shows in search engine results for branded terms allows you to provide visitors with the greatest possible experience. The way your site appears in search results can aid in the formation of that link between your business and its products or services.
2. Deliver The Best User Experience
There are numerous aspects to SEO. On the one hand, there's all the technical SEO on-site stuff. The other strand of SEO is concerned with aspects of user experience.
Improve website load speed: Have you ever visited a website that took a long time to load? Perhaps you became frustrated and left the site. This issue can be resolved by lowering your server response time and improving your website theme for speed.
Your material should be accessible within three clicks of the homepage: Your website should be simple. This entails ensuring that you can access material across your entire website. All of your content should be within three clicks of your homepage.
Maintain brand consistency: Create a style guide for your site that specifies the colors, fonts, and artwork you'll employ. Design a distinctive logo and place it prominently on your website – usually on the left side of the menu. Make sure you use it consistently on your website.
Track the customer's journey: Use Google Analytics or a similar tracking tool to track what users do on your site. Try to identify and fix the problem when encountering an issue, like a page with a high exit or bounce rate.
A potential customer's initial contact with your company will be through your website. The better the user experience, the more likely a visitor will return to your site, buy products, or share your content.
3. Identify Relevant Keywords
Getting your content to rank for the terms that matter to your organization is the keystone of leveraging brand SEO to grow brand recognition. Building a meaningful list of keywords to target is the first step in this procedure.
Start by making a list of words that are related to your industry. Then, for each term or phrase, use internet keyword research tools to check the number of searches and keyword difficulty.
There are free alternatives available. The Google Keyword Planner is a good example, but consider that 'Competition' refers to advertisers bidding for the keyword, not the level of difficulty required to rank organically.
Using Keywords Everywhere, you can save time by displaying your browser's search volume for terms. Once you've compiled your keyword list, utilize a tool like SEMrush to determine the keyword difficulty – specifically, how many links you'll need to get that content to rank in the search results.
4. Invest In Link Building
Your SEO strategy is essential to your SEO strategy because of backlinks from high-domain-authority (DA) and trust-flow websites. Backlinks from high-quality websites increase your brand reputation and help it rank better in search results. Getting websites to link to yours is known as link-building.
Backlinks are one of the top three ranking factors on Google, according to Ahrefs, although 66.31% of web pages have no backlinks. Ahrefs also discovered that the number of backlinks a page has is related to its traffic.
Hence, the more backlinks a website has, the more monthly organic search traffic from Google.
Incorporate a quality link-building plan to improve your Google rankings and brand recognition online. Here are some strategies to help you get started:
Make valuable resources available to others in your business or niche.
Pitch guest blog posts to relevant websites with connections to your site, and invite others to guest post if they have an online authority presence in a related field.
Fix broken links on your site and external sites that link to yours.
Request a backlink from any mentions of your brand on the internet.
Create engaging content that others will want to share.
Encourage others to talk about you on social media.
Other strategies for increasing backlinks to your site include forming reciprocal linking arrangements with other relevant website owners, putting your company in relevant internet directories, and participating in industry forums.
5. Use Google Ads In A Strategic Way
Google advertising for pay-per-click (PPC) plays a well-rounded SEO brand recognition plan. Paid and organic marketing should, ideally, complement one another.
According to a study conducted by Google and Ipsos MediaCT, search advertising increased top-of-mind brand recognition by 6.6% on average. Even though the buyer didn't visit the company's website, it influenced unaided brand recognition.
Begin by bidding on a few of your most important long-tail keywords. Do you recall those keywords with little competition and high volume? Those should be your targets. Consider using the following methods in your paid advertising campaign.
Customers that look for your brand or a specific product name are more likely to purchase. As a result, you must make it quick and easy to find what they're looking for, or you risk losing them to compete with better SEO.
Using PPC to bid on your keywords can be a wise move. Why? Your competitors will if you don't. Even if a potential buyer searches for your brand name, this could result in the ranking above you in Google results.
Bidding on competitors' branded keywords is a debatable approach, but it's one that many organizations employ.
The benefit is that it exposes your brand to consumers who would otherwise be unaware of it. It's usually a low-cost PPC tactic, and the clicks you obtain are more likely to come from clients who are ready to buy.
The negatives include a poor CTR (clients searching for a single brand are likely to be committed to purchasing from that brand) and the possibility of initiating a bidding war with your competitor.
6. Use Content Marketing
One of the best strategies to improve your website's search engine rankings, establish brand recognition, and attract quality leads is regularly publishing excellent, valuable content.
Content marketing can aid in the development of consumer trust and the education and awareness of your products and services.
Focus on providing your audience with what they require to build a foundation of exceptional content. Answering popular queries, providing unique viewpoints on industry-related topics, or creating interesting pieces that people can't wait to read are all examples of fantastic content for brand recognition.
You'll need to evaluate the type of content you should write after creating your keyword list. The simplest way to do this is to go to Google, type in the search term, and then look at the first few pages (SERPs).
Keep the following information in mind:
What type of content is the most popular? Are these product pages or blog posts?
What format should you use? Do you see a lot of comparison and list posts?
The number of words in the article. What are the lengths of these articles?
Headers in HTML By glancing at the headings, you can see how the pages are organized.
It's time to start creating content when you've done your research. Make sure your writing is well-written, free of spelling and grammatical errors, and informative as the top-ranking content.
Wrapping Up
It takes a long time to establish yourself as the go-to brand for the product or service you provide. It takes much effort backed up by research and data, and consistency to achieve the brand recognition that generates income for your company.
SEO is an excellent way to get there. You obtain organic traffic to your website or physical presence when you dominate search results.
People will comment positively about your brand if you attract more clients and deliver the best experience with each transaction. You establish a name for your company when people talk about it positively and consistently.
How To Advertise Your Business: The Top 20 Best Tips
Thinking of how to advertise your business through content marketing, video marketing, and social media can help you stay ahead for 2022! Business owners need to harness the changing ways of promoting and attracting attention to remain competitive.
The most significant change has been digital ad spending, which is expected to grow by 12% over the next two years by about 53%.
This means more than half of all advertising budgets have now moved online. The world also needs a lot more focus on social media because COVID-19 will be making our lives much different from what they are currently like.
These are 20 steps of How to advertise your business
People are glued to their screens in today's digital world and spend much of their time on social media sites. With this in mind, it's important to understand how to advertise your business on social media sites like Facebook, Twitter, and Instagram to reach the right audience and generate results. You can't just post something and expect results; you have to know how to advertise your business on social media sites.
1. Set up and verify your Google Business Profile.
Your Google Business Profile allows your company to appear in Google Maps results, the local section of Google Search results, and the Knowledge Panel on the right-hand side of Search Results. It's a free listing that you should prioritize as they improve their ability to tailor their search result to specific locations.
Increasing your number of reviews can also help with this ranking system. The key thing about taking advantage of this service is verifying ownership by creating an account for it with your free My Business Page first.
Hence, you have control over it and can then optimize its settings for more relevant searches on top of increasing review count, which will increase rank too.
2. Create a website
The central element of advertising your business is to create a website. No matter how old-fashioned your company or clients are, every business requires a website. Your website is the first point of contact for current and prospective customers.
Even if they come across you on social media or Google, they'll want to visit your website, which, like your Google listing, promotes your business 24 hours a day, seven days a week.
A good business website is not only a promotional tool in and of itself—it tells the story of your company and what it offers, provides contact information, and reflects the personality and distinguishing features of your brand—but it is also critical for measuring and improving the success of your other promotional tactics.
3. Pay Per Click (PPC) (Search Ads)
Make no mistake about it: Google is a marketing machine. It may appear to be providing you with helpful information and tools (Google Docs, Gmail, Calendars, and so on), but it is only doing so to ensure that you see their advertisements. The Google Ads platform generates 85 percent of Google's revenue.
Google ads have grown in popularity over the last ten years. There were more than 160 billion Google searches per month in 2019.
Google even paid out $2 for each dollar spent on advertising in 2019. One of the best advantages of pay-per-click advertising is that you only ever spend money when a customer clicks on your ad – big or small, companies can benefit from Google's power at a low price.
Targeting and testing specific markets and running niche campaigns means high buyer interest, making it an excellent marketing strategy for anyone!
4. Advertisements on Social Media
Advertising is the economic engine that powers all social media platforms. Social Media is a powerful tool for how advertising your business.
LinkedIn began offering paid advertisements in 2005, Facebook launched ads in 2007, Twitter added ads in 2010, and Instagram launched ads in 2013. TikTok, the hugely popular social platform, has also included advertising.
The world has grown accustomed to seeing advertisements in its social media feeds. Many people will walk right by them, but they will still notice them, which leads to familiarity.
With the development of tools such as Facebook leads forms, the social media platform has expanded how advertisers can reach their target audience. Social Media is excellent for increasing brand awareness as well as business promotion.
5. Email marketing
When you got an email fifteen years ago, you opened it. In recent years, the likelihood of opening all of your emails has decreased. While email opening rates have fallen significantly over the last ten years, the average opening rate in 2019 remains stable at 22%.
Depending on your market, sending emails to consumers may still be viable. Email campaigns, when used as part of a larger strategy, can assist in keeping your products and services in the minds of your customers.
6. Press Releases
Public relations is a powerful media tool for generating publicity. With free distribution through trusted news channels, more people will see it and are more likely to engage with it.
It is straightforward to send a press release to your local and regional news outlets whenever your company does something newsworthy. You can use various websites for your press releases, including PRLog and 24/7 Press Release.
7. Use search engine optimization.
SEO is the most crucial element of how to advertise your business. It's one thing for you to promote your business; quite another for Google. SEO is a set of practices that ensures your company's ranking algorithm is in sync with Google's.
However, because this algorithm has evolved to use machine learning and user behavior to produce the most accurate and high-quality results, search engines also mean optimizing for searchers—especially those looking for what you have to offer.
SEO isn't just one tactic but a collection that works together to boost your ranking. Furthermore, because Google has excellent location-based results, you have just as much chance as big retailers to appear on Google's first page—without spending a dime!
8. Start a business blog.
A blog is not the same as a live journal for businesses. Sure, you can write about milestones and events. Still, a profitable business blog creates educational content in your brand voice.
It helps you in how to advertise your business, centered on questions and terms that your ideal customers are searching for on Google. We briefly mentioned it in the previous strategy, but it deserves its promotional strategy category, so the content is such a vital SEO driver.
9. Distribute your content
A blog that demonstrates your expertise, approachability, and genuine desire to assist your audience is the ideal promotional tool for a company. So, instead of simply publishing posts, promote them! To help you collect leads, use social media, email newsletters, or even turn them into downloadable guides.
Better yet, if you create content with shareability in mind, your blog posts will most likely be noticed by other credible websites, mentioning and linking back to your site on their site or social media feeds, effectively promoting your business.
10. Create listings in significant directories.
Smaller directory sites pull data from larger ones, so if you create listings on the major sites, you'll almost certainly start showing up on smaller directories. To begin, here is a list of the major directories. They are all free, but many have paid options for advanced features.
Google (as seen in tactic #1).
Facebook Relevant niche directories such as TripAdvisor, Angie's List, etc.
BBB (Better Business Bureau)
Glassdoor
Foursquare (Although it is no longer active as a social platform, its data is used by thousands of other platforms.)
Pages in Yellow/White
Bing
Creating a business listing varies from platform to platform, but the process is usually pretty simple. You'll usually start by filling out a form with basic information about your business and then confirm the information by email. Then, you can start actively managing the listing by updating it with new information as it changes.
11. Improve your listings
Making a listing is one thing; it's quite another to optimize it. Filling out every field in your profiles, including photos and reviews, can help you increase the appeal of your business and rank higher in searches.
It's also critical that the information in all of your listings matches the news on your website. It's also essential that the information in all of your listings corresponds to the report on your website. Inconsistencies can cause Google to doubt its credibility.
Finally, monitor your listing and correct any inaccuracies that may occur when listings are auto-populated.
12. Obtain online customer feedback
We already mentioned gathering reviews, but they deserve their section because they are crucial for small and local businesses.
Word of mouth is one of the most effective ways to promote your business to the right people. Reviews on official platforms such as Google, Facebook, and Yelp are even better than testimonials on your website.
13. Maintain a record of reviews and respond to them.
Because many online directories allow anyone to add a listing, even if you didn't list your business, it could still be there, accumulating reviews. Claim your listings wherever possible, and keep a close eye on these sites.
This enables you to respond to reviews, yet another excellent way to promote your company. Not only can you resolve (and even reverse) negative reviews, but your response to reviews (both positive and negative) can reveal your brand's values and give prospective customers an idea of what it's like to do business with you.
14. Prioritize Facebook
Facebook is the most popular social network on the internet, and it can be an excellent way to stay in touch with existing customers while also reaching out to new ones. Promoting your business on Facebook can vary greatly depending on your industry, but here are some general guidelines:
Create a Facebook business page that includes your contact information and a call to action.
Make use of Facebook events to promote and increase attendance at your events.
Organize Facebook live sessions for tutorials or behind-the-scenes peeks.
This social media platform has over 2 billion monthly active users, so it's no wonder that businesses use it for marketing their products and services. On Facebook, there are different ad formats that you can choose from based on your business goals.
For example, if you're targeting new customers, Facebook ads are a great option since they're affordable and have a high click-through rate.
If you're trying to grow your email subscriber list, Facebook ads are also a great option since they allow you to collect emails from interested consumers.
15. Use LinkedIn to connect and contribute.
LinkedIn is more than just a place to post your online resume; it's also a place to participate in group discussions, connect with potential customers, form new partnerships, and do general online networking.
Potential customers can conduct research on you or your company before doing business with you to learn how many employees you have and more about the company's personnel.
You can also indirectly promote your company on LinkedIn by participating in group discussions and providing links to relevant content on your website.
16. Post videos on YouTube
Video marketing is an excellent way to promote your company, and YouTube allows you to do so for free! Promoting your business on YouTube is an effective way to connect with potential customers or clients.
Making a quick overview video of your company and then uploading it to YouTube gives you an excellent sales tool that you can post on the homepage of your website or send to prospective clients in emails.
17. Promote on YouTube
Like the other paid strategies mentioned in this post, YouTube advertising can be an investment that pays off if done correctly.
You can advertise on YouTube by making video ads that play before videos in relevant categories or placing text ads in search results.
18. Use Instagram to interact with your audience.
Instagram is the most popular social media platform, despite being one of the more recently launched platforms. There are numerous ways to use Instagram to engage your audience and promote your business, thanks to its diverse posting formats (permanent images, short-lived Stories, IGTV series, live sessions, Story Highlights, and more). You may:
To increase your reach, use hashtags to promote your sales and deals.
To generate positive buzz, hold contests with a free or discounted product/service (and obtain a list of leads to reach out to).
To distinguish yourself as a go-to resource, provide advice and tutorials.
It is a great way to show off your brand and tell people what your business is all about. The more engagement you get on your Instagram posts, the better.
You can increase engagement on your Instagram posts by asking questions, posting poll options, or starting a discussion on a topic relevant to your business.
19. Tweet about it
Twitter is yet another free online marketing channel where you can promote your company, mainly if your target audience is between the ages of 18 and 24.
It takes a little more effort to build an audience, but if you're consistent in your efforts, you'll be able to master the platform and reap its benefits.
20. Take a look at Pinterest.
While Pinterest is primarily used to share photos, your photos can be linked back to your website, creating an opportunity to promote your company and drive more traffic to your website.
Pinterest is beneficial for e-commerce businesses to reach a female audience (Pinterest users are heavily skewed towards the female demographic). If this describes you, you should think about joining the Pinterest network.
Conclusion
Whatever your budget, there are many options for promoting your business. Implementing the strategies in this article will undoubtedly pay off, mainly if you review and revise your plan regularly. Follow these 20 steps for how to advertise your business.
How To Write A Business Letter: A Comprehensive 8-Step Guide
Knowing how to write a business letter can seem archaic in today's world. However, letters are still crucial in the business world for collaboration. A compelling cover letter is required to persuade someone to hire you. And, to convince someone to speak at your company's event, you must write an enticing pitch.
Because they appear outdated, many professionals overlook the importance of writing high-quality business letters. As a result, the majority of people are unable to compose one.
If you're in the same situation, we've got you covered. We'll show you how to write a business letter for any purpose and position in the sections below.
What is a Business Letter?
A business letter is a formal document that usually includes a business proposal, request for information, order (customer), or proposal. A business letter is often associated with business proposals and applications, but it can also be used to extend a personal note to a colleague.
What Are the Benefits of Business Letters?
Business letters are important because they provide a formal communication channel between people. They have a legal role and provide useful information on business topics such as purchase transactions. Individuals and organizations use business letters as reference materials for future negotiations.
Furthermore, business letters help build and maintain goodwill, and effective communication is essential for forming and maintaining good business relationships. Properly written letters reflect well on a company or individual.
Every business requires ongoing marketing and promotion of its products or services, and one method is to send letters to customers and clients. These letters function as a micro-level replacement for advertisements.
These 8 steps will help you in How to write a business letter
These steps will help you to know how to write a business letter. They will also give you a clear idea about what you need to keep in mind while writing a business letter. A business letter is a formal document and should be treated as such. It is important to maintain a professional tone throughout the letter.
1. Write the date and your recipient's name, company, and address.
Starting a business letter should include the date, recipient's name, and address. Beginning in this way creates a practical introduction to your message, which will keep their attention for the rest of what you have to say.
Include your mailing address, the full date (for example, July 30, 2017), and the recipient's name, company, and address. Skip one line between your address, the date, and the recipient's information. If you're using letterhead with your address already, leave it out.
2. Select a Professional salutation.
The next step of how to write a business letter is always to start with formal salutations at the beginning.
You should make sure that you are addressing your recipient correctly and, if needed, get their full name for them to know that this letter has come from you. This keeps things professional and clarifies who is writing the letter, so there's no confusion about which person they need to reply.
Use "Dear," followed by the recipient's title and last name, as in "Dear Mr. Collins" or "Dear Director Kinkade." If you don't know what gender the recipient is, use their full name, such as "Dear Taylor Dean." Finally, at the end of the salutation, insert a colon.
3. Craft a compelling introduction.
A well-crafted introduction can make or break the success of your business letter's main body. The opening is crucial because it forms the base for everything that comes afterward, so don't skip this part!
In essence, you want an introductory paragraph that will intrigue and engage your reader and give them insight into what they are about to read to better comprehend it by giving them background information on why you wrote such a letter and why now was explicitly chosen.
Introduce yourself and the main point of your letter in the first paragraph. The following sections should elaborate on your main point, while the final paragraph should restate the letter's purpose and, if necessary, provide a call to action.
4. In the body of the letter, state your intention.
It is essential for writing the business letter, and you will have to state your intent in its body text. The goal should be clear and concise so that the reader can easily understand what they agree with if they choose to respond positively.
5. End your letter with a solid call to action.
End your letter with a solid call to action. This can be the last sentence of the body, and you should always end it by asking for some activity or response from them, such as: "I hope this information is helpful to you," which would conclude your business letter nicely.
6. Choose a professional closing.
When composing a formal letter, it is critical to include the appropriate sign-off. Here are some traditional closings to consider, such as "Sincerely" or "Yours truly." Consider using "Cordially" or "With best wishes." Whatever you choose, put a comma at the end of it.
Skip four lines after the closing and type your name. Continue by entering your job title and the name of your company. Sign your name in blue or black in the space provided if submitting a hard copy.
7. Fill in your name, address, phone number, and email address in the blanks.
The final step in learning how to write a business letter occurs at the letter's conclusion. Fill in your name, address, phone number, and email address in the blanks.
8. Revision
Revision is essential for writing, as stated in Business Writing Essentials. Check your letter for clarity and grammar errors, and proofread it for spelling and grammar errors.
Once you've finished writing, ask someone to read your letter and provide feedback, as they may be able to spot the mistakes you've overlooked. Also, make sure any enclosures are attached to your document and sign any hard copies.
After revising the content, consider the appearance of your letter. If you're printing a hard copy, use quality paper. Also, try using letterhead to give your document a more official look.
Conclusion
A business letter is a formal document that serves many purposes. It can be used to introduce yourself to a new client, present a product or service to a new customer, make an offer, or respond to a customer inquiry.
Business letters are most commonly sent as email attachments but delivered by post. It is essential to ensure that your letter is formatted correctly and includes your letterhead and contact details on the top left corner of the page.
This guide is a comprehensive guide that will help you how to write a business letter. This will help you to build your business letter in the best manner.