There are several ways to make money if you are willing to take your interests and passions seriously. You can turn some of these passions into a source of income if you direct your abilities and interests in the right direction. Converting your skills into hobbies that make money is less complicated than you might have thought.
Below are five hobbies that make money, whether freelancing, starting a company, or promoting your own or other people's products. You may be able to earn money from any one of these activities, whether you're freelancing, becoming an affiliate, creating a following, or starting a business.
Writing
Writing and publishing online may provide you with many practical benefits besides being a mere pastime. You may use it to further your career and establish yourself as an expert on a subject. You can either share your thoughts or rent out your skills.
Good content writers with niche expertise are usually in demand. The most common method of earning money as a writer is to sell your services—jobbing on sites like Upwork or Fiverr or requesting paid writing gigs directly from blogs. Below are 4 steps you can follow to turn writing into one of the hobbies that make money.
Figure out what type of writer you want to be
You may be a journalist—write news articles, for example—or a content writer—write blog posts for companies, for example—or a copywriter—create advertisements, landing pages, website text, and so on. You may do all of these things. Look into the variety of payment options available.
Decide a niche
You can get paid to write blog content if interested in specific research industries. For example, if you're also a vegan yoga enthusiast, you can write about that. Maybe you enjoy writing short, catchy phrases for Spanx advertisements. Alternatively, you might enjoy writing about entrepreneurship.
Design your writing portfolio
Once you've figured out what you want to write about, look for company blogs or websites that publish that type of content. Create a portfolio by mimicking your favorite pieces/writers, but write something new and fresh. Put it on Medium. Your Medium can act as your writing portfolio. This step is essential while thinking about hobbies that make money as it applies to many hobbies.
Become a better writer
Web content should be straightforward and educational. Many content businesses don't thrive because their writing isn't adequate. Everyone improves with practice (such as writing 1,000 words per day). Don't use passive voice in your writing.
Keep sentences short (two lines or less), and use brief paragraphs (four lines or less). Use little, simple words instead of big, complicated words. You should use adverbs a little in writing. The better you write, the more clients you will attract.
Find out companies that need your service
An inventory of businesses that will compensate you for posting your writing on their sites, blogs, ebooks, and so on is next. Consider the audience of the company. Do they manufacture organic baby food? Show them your parenting material if they do. Are they a technology organization that sells email marketing equipment? Give them your digital marketing tips if they do. Send a proposal to these firms.
Illustration
Many freelancers, like illustrators, and designers, offer their services. Fiverr, in particular, is a popular location for new artists with a wide range of illustration styles to find clients seeking their services, whether for marketing campaigns or custom portraits.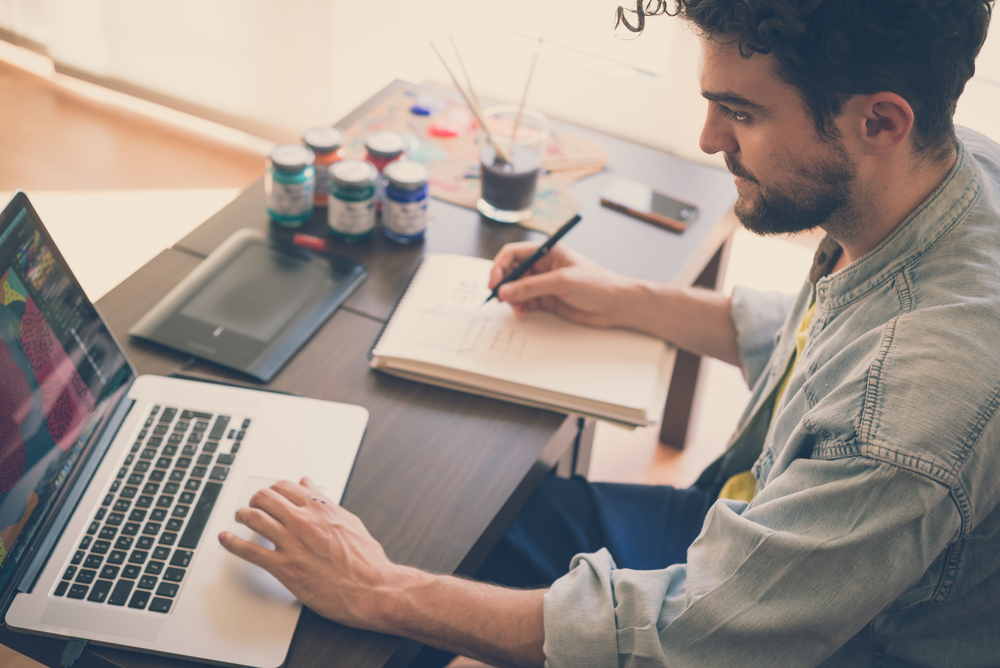 Creating a product is usually less difficult. You must tailor your art to the demands of your audience or develop a distinct brand to transform your art into merchandise. If you want to maintain control, you might sell your art on t-shirts, posters, canvases, and other items rather than creating them yourself. Here are some recommended steps to turn illustration into one of your hobbies that make money.
Get educated
Employers typically require an associate's degree or a bachelor's degree. A degree in fine arts provides technical instruction in drawing, painting, and computer graphics, for example. Two-year degree programs for skill enhancement and specific training courses in architectural, engineering, or medical illustration are available. However, this step isn't to make drawing one of your hobbies that make money.
Know your style
We all have our natural style, which is important to nurture. You can refine your style and experiment with different techniques to create a unique look that resonates with your audience. While illustrating at home, notice particular traits in your designs such that your illustrations become unique to you. Thus, you can make them profitable hobbies that make money.
It's important to have a signature illustration style and perspective. Determine what type of work you are best at, what genre you enjoy the most, and what makes you distinct from other illustrators.
Make a portfolio
Build a professional portfolio so that clients can see your work. Purchase a website domain and create an online portfolio to display your finest work and demonstrate what you are capable of.
Get clients
Start taking on freelance jobs while in college to build your customer base. Some publishing firms employ full-time illustrators, but most illustrators work freelance per project. Make sure to post your portfolio on digital portfolio websites and social media pages to catch the attention of art directors and authors.
Cooking
Food has become such an art form that it demands time and effort to photograph it properly. Amateurs and people with unique palates are not the only ones who appreciate its artistic value, but also people who enjoy exploring new flavors. Converting cooking into one of your hobbies that make money could be the best decision you make.
You may express your passion for food in many ways, from establishing a blog, YouTube channel, or Instagram account dedicated to recipes to diving headlong into a food or cooking business. Some people even open food truck businesses.
Culinary school
The right culinary course will allow you to learn recipes, ingredients, cooking methods, and industry terminology worldwide. You may also gain valuable confidence working with knives and other standard tools as you learn through hands-on instruction and faculty guidance.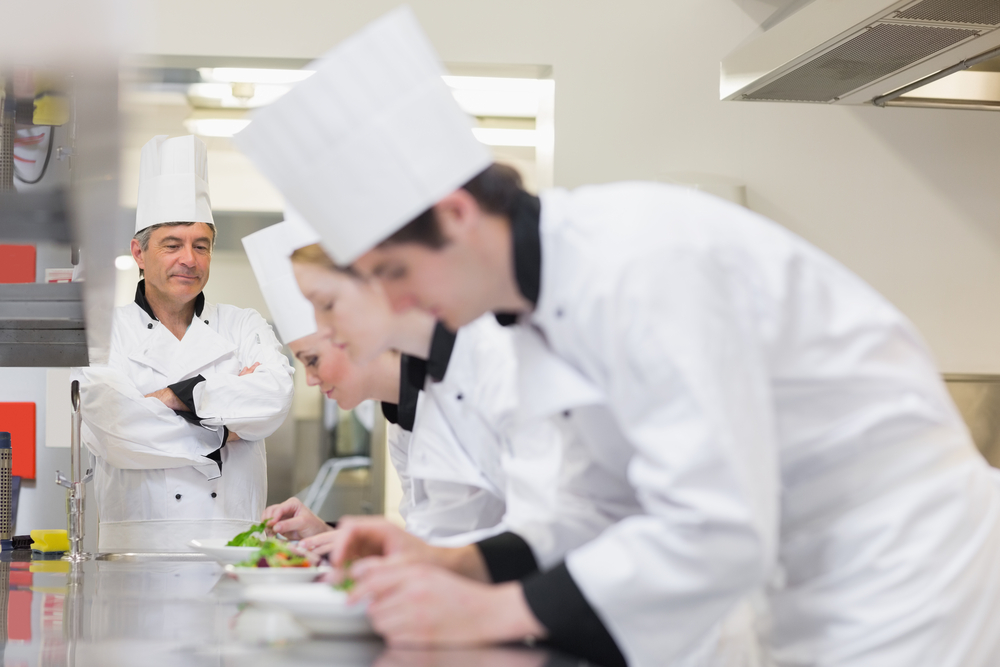 Work in a restaurant
It's always beneficial to gain experience in the culinary field as early as possible. If you're taking culinary classes, start working as soon as possible.
Ideally, your culinary school will have a restaurant where you may gain experience, but you may also gain knowledge on the side if you want. Even if you are not directly involved in preparing the food, you may still benefit from learning by observing the professionals at a prestigious restaurant.
Climb the ladder
Avoid skipping management responsibilities to maintain your standing with your superiors. You should continue developing your abilities across various cuisines and techniques while working as a restaurant manager to impress your superiors and advance toward management positions.
In your spare time, seek out new restaurants and cultures, seeking chefs and foods that will inspire your culinary creativity.
Build your own business
You can build a catering business or become a personal chef. Caterers often begin by catering to small events on the weekends. For example, you might consider focusing on a particular type of event or cuisine.
You're sure to need extra assistance on the day of the event to ensure that everything is prepared and ready to be served at the right time.
Photography
There are several ways you can make money with your camera, whether you're a freelance photographer or not. You can usually only photograph local events and gigs in person if you're a freelance photographer.
You can earn money by selling your photographs on stock photography websites or as prints if you have a side hustle.
You can also grow an enormous Instagram following and monetize it if you utilize your photography skills. You should pick a subject to photograph or a 'lifestyle' to capture. Here's how photography can become one of the hobbies that make money.
Stock photography
Are you a big fan of high-quality pictures? Would you like to submit them to stock photography websites? It's an excellent way to create a constant passive income stream.
You might become a contributor to websites like iStock, BigStock, or ShutterStock, or you might post your pictures on your own Flickr account and license them through Getty Images.
Start a Youtube channel
You can also earn money by establishing a YouTube channel about photography. It's the same content (tutorials, reviews, etc.) but in video format. You can make tutorials, provide pointers and techniques, and discuss photography equipment and software on your blog or YouTube channel.
Once you've done your research, you will be able to create suitable content once you understand what terms people search for in your field.
Become a freelancer
It's a great way to earn extra money if you can connect with local newspapers and magazines and seek freelance work. It won't be a permanent job, but it's worth a shot if you want to make some extra money.
You may eventually be hired to photograph local events and write news stories and features as you build a relationship with a local publication. Make sure you build an impressive portfolio to help you get a job! In fact, you can try freelancing in most of your hobbies that make money.
Do photo shoots
Many customers prefer outdoor or location photo shoots, even if you don't own a studio yet. Even if you don't have a studio, you have plenty of opportunities. You may start by establishing a solid portfolio, creating your website, telling your loved ones and friends, posting your work on social media, and publicizing your services. You may always rely on a professional photographer to capture all the special moments in their lives, whether or not they have a studio.
Fitness
Fitness enthusiasts can make money as personal trainers if they have always pursued their interests as a hobby. You might become a personal trainer if you are an enthusiast. Personal trainers are employed at health clubs all over the country, and because turnover is normally high, they frequently have a shortage.
You may need to get CPR certification as well as personal trainer certification to become a personal trainer. The amount of regulations required varies from state to state, and some states have particularly low standards.
If you become a health club trainer, you may later be able to take on higher-paying personal clients. These are certain jobs you can get to make fitness one of the hobbies that make money.
Personal trainer
You must constantly monitor your client's performance as a personal trainer. You must also instruct your client on the types of workouts and the time periods in which they should be performed. If your client suffers from any health problems, you must be able to address them.
Group instructor
You will teach and supervise a group of people as you train in batches or groups. You will take part in exercise classes such as dance aerobics, Zumba dancing, cha-cha-cha, and Pilates.
Fitness director
A fitness director is somewhat like an HR manager because they oversee the entire gym, supervising many instructors. You will be responsible for maintaining and replacing machines and equipment in the gym.
Bottom Line
Businesses are always eager to find new talent. There are many options in hobbies that make money. Whether you have a passion for photography, drawing, cooking, or fireworks, you can turn that into hobbies that make money and profit while you're doing it.
Perhaps you would like to be your own boss and start a business. If you want to wait tables to make extra cash, you can always do that while you're starting up your business, or you can become an entrepreneur and sell services—whether they are related to your passion or not, there are many options in hobbies that make money.